Meg Ryan made a rare public appearance in New York on Thursday where she was seen with Michael J. Fox and his wife, Tracy Pollan. 
The trio were all smiles sitting on a couch together at Lincoln Center's Alice Tully Hall where a special screening for Fox's documentary, "Still: A Michael J. Fox Movie," was being held.
The "When Harry Met Sally" actress looked stylish in a black coat, plaid pants and red sweater. 
The 61-year-old was last photographed while in NYC ahead of her birthday in November.
'TOP GUN: MAVERICK': MEG RYAN AND KELLY MCGILLIS WEREN'T ASKED TO RETURN, DIRECTOR CONFIRMS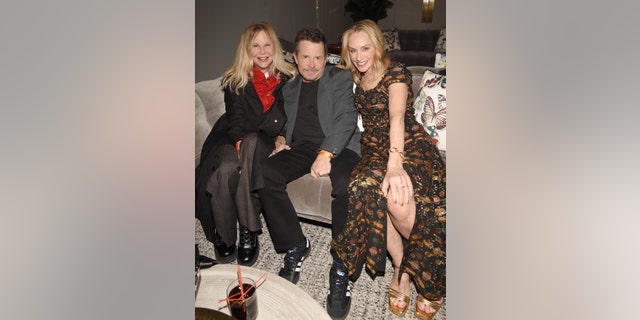 Ryan, who rose to stardom in the 1980s and '90s with movies like "Sleepless in Seattle," "When Harry Met Sally" and "You've Got Mail," is set to return in a new romantic comedy called "What Happens Later" with David Duchovny after stepping away from the business for several years. 
CLICK HERE TO SIGN UP FOR THE ENTERTAINMENT NEWSLETTER
Ryan directed the film about exes who reunite at a snowed-in airport, according to IMDb. The movie is in post-production and is expected to be released this year, Variety reported.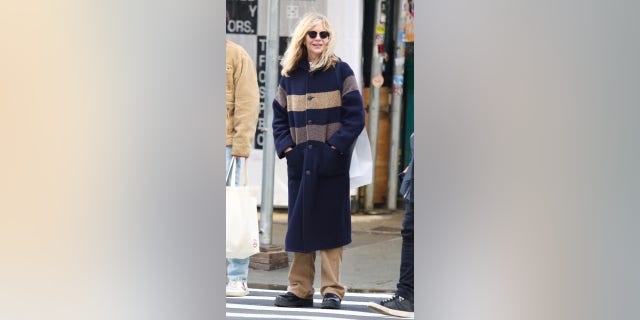 Ryan's last major film role was in 2015's "Ithaca," which she also directed.
The "Hanging Up" star has two children: she shares actor Jack Quaid, 31, with ex-husband Dennis Quaid and adopted daughter Daisy True, 18.
Fox's documentary, directed by David Guggenheim, is described as highlighting "Fox's personal and professional triumphs and travails, and will explore what happens when an incurable optimist confronts an incurable disease."
Fox, who also became a star in the same years as Ryan on the show "Family Ties" and in movies like "Back to the Future" and "Teen Wolf," was diagnosed with Parkinson's disease when he was 29.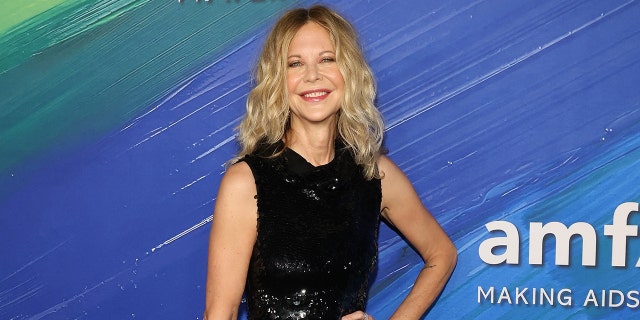 Parkinson's "banging on the door … I'm not going to lie, it's getting hard. It's getting harder," the 61-year-old told CBS last weekend. "You don't die from Parkinson's. You die with Parkinson's. … I've been thinking about the mortality of it. … I'm not going to be 80, I'm not going to be 80."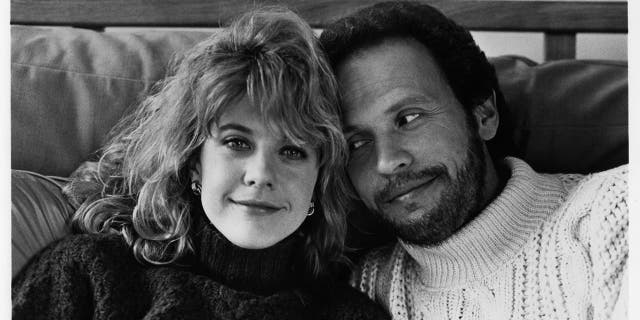 CLICK HERE TO GET THE FOX NEWS APP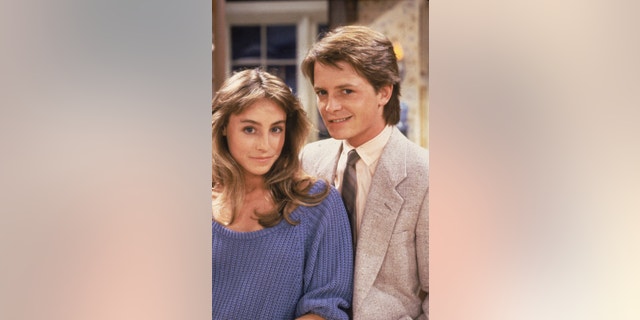 In a clip from the film, Fox said he remembered that when he told Pollan the news about his disease, she whispered to him, "In sickness and in health." The couple met on the set of "Family Ties" and have been married for nearly 35 years.
Fox News Digital's Stephanie Giang-Paunon contributed to this report.