The New York Mets dropped their fourth consecutive game on Saturday with a loss to the Los Angeles Dodgers and the defeat came with a little more embarrassment than usual.
The Mets had a manageable deficit with two on and one out against the Dodgers in the top of the ninth inning. Grant Hartwig was pitching and facing Max Muncy. The ball was popped up to third baseman Brett Baty. It appeared to be an easy play that would bring New York to within one more out to end the inning.
CLICK HERE FOR MORE SPORTS COVERAGE ON FOXNEWS.COM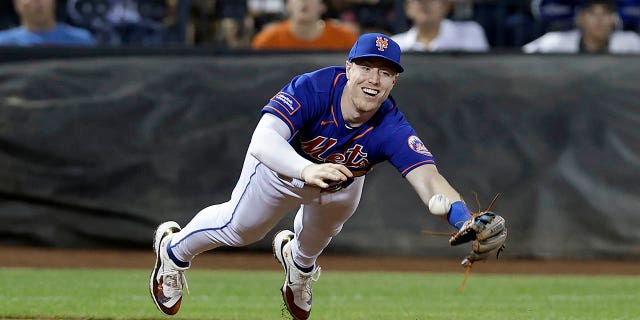 However, it appeared Baty lost the ball in the lights. The ball dropped right in front of him and as he dove to try to save the out, the ball nailed him in the face. Mookie Betts scored from third base to make the game 3-1.
"I actually thought I was going to catch it in foul ground and then took my eye off of it for one second and kind of got spun around," Baty said after the game. "But there's no excuse for that. That play needs to be made."
Los Angeles scored two more and won the game 5-1. 
Pete Alonso was 1-for-3 with a strikeout and expressed his frustration with the performance.
PHILLIES ROOKIE JOHAN ROJAS MAKES SPECTACULAR CATCH, THROWS OUT RUNNER TO COMPLETE DOUBLE PLAY IN MLB DEBUT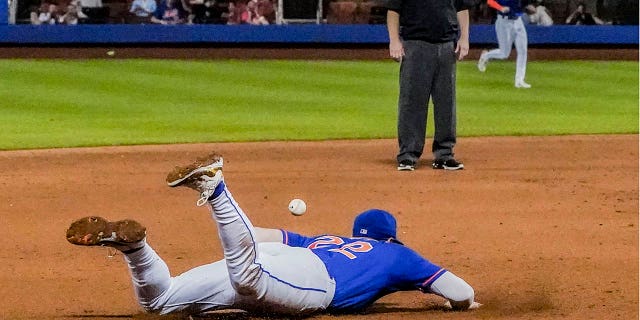 "Extremely frustrating, for sure," Alonso said. "We had some opportunities, especially there late in the game."
Kodai Senga gave the Mets six innings of work, allowing one run on four hits. He struck out nine and the only run came on a Betts home run.
Betts finished 4-for-4 with the solo shot – his 27th of the year.
"I know I can do it. I just don't. I mean, I guess," Betts said. "But it just means we're in a pretty good spot."
Betts is batting .410 with 21 RBIs in his last 17 games.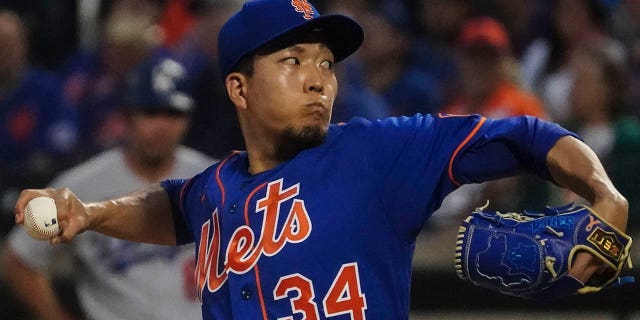 CLICK HERE TO GET THE FOX NEWS APP
"I think I finally found a mechanical cue and a mechanical feel that sticks, that I'm able to repeat over and over again that works," he added.
The Associated Press contributed to this report.