A lobbyist pleaded guilty Friday to conspiring to pass bribes to the head of a Michigan marijuana licensing board, the third conviction since charges were announced just a few weeks ago.
Vincent Brown acknowledged that he had a role in getting $42,000 and other benefits to Rick Johnson before the board was disbanded in 2019.
FORMER HEAD OF MICHIGAN MARIJUANA LICENSING BOARD PLEADS GUILTY TO BRIBERY
Brown's goal was to drum up business for his lobbying firm by promoting his access to Johnson. The board reviewed and approved applications to grow and sell marijuana for medical purposes.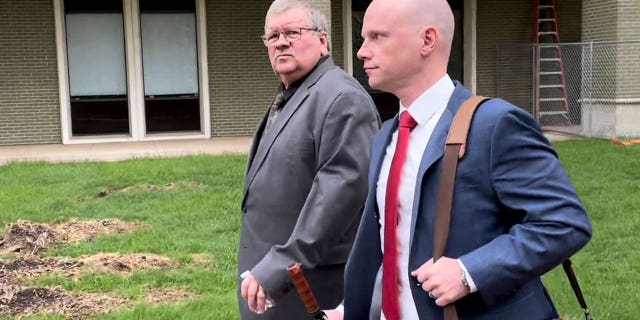 Johnson pleaded guilty to bribery Tuesday, admitting he accepted at least $110,000 in exchange for approving applications for lucrative licenses. Years ago he was a powerful state lawmaker, serving as speaker of the Republican-controlled House from 2001 through 2004.
FEDS LAND FIRST GUILTY PLEA IN MICHIGAN MARIJUANA BOARD CORRUPTION PROBE
A Detroit-area businessman, John Dalaly, pleaded guilty last week. He said he provided at least $68,200 in cash and other benefits to Johnson.
Another lobbyist, Brian Pierce, is scheduled to plead guilty May 5.
Gov. Gretchen Whitmer abolished the medical marijuana board a few months after taking office in 2019 and put oversight inside a state agency.
CLICK HERE TO GET THE FOX NEWS APP
Michigan voters legalized marijuana for medical purposes in 2008. Voters approved the recreational use of marijuana in 2018.