Robots are here — and they're ready to teach your children and grandchildren. 
Miko is an artificial intelligence-powered robot that was designed specifically to take kids' learning to a new level.
The company's SVP of growth, San Francisco-based Ritvik Sharma, told Fox News Digital in an interview that the personal robot aims to elevate education.
HOW AI AND MACHINE LEARNING ARE REVEALING FOOD WASTE IN COMMERCIAL KITCHENS AND RESTAURANTS 'IN REAL TIME'
The current iteration, Miko 3, which launched in 2021, is voice-activated just like Amazon Alexa — but the robot is also capable of having a back-and-forth conversation.
Although Miko can initiate conversations, parents have full control over what the robot can discuss with kids.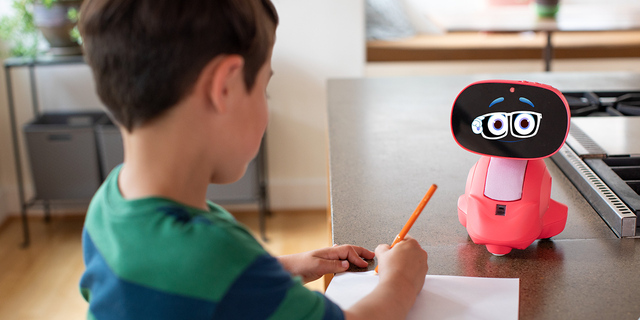 "For example, if a parent is worried that their kids need to be learning more social skills, the parent can give it some context so that Miko would start engaging in more conversations around those topics of interest," Sharma said.
During these back-and-forth exchanges, Miko's AI will learn how the child responds, as well as the young one's interests and level of engagement, Sharma also said.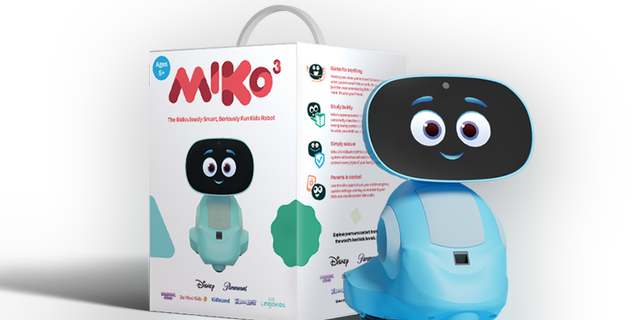 "It's a very personalized experience that's mixed with a lot of AI and deep tech," he said. 
Since the company was founded in India in 2015, Miko has expanded its products into more than 90 countries.
PERSONALIZED CHATBOT TUTORS WILL LIKELY REVOLUTIONIZE TRADITIONAL EDUCATION AND BENEFIT STUDENTS: AI EXPERT
The robot does not allow children to have direct access to the internet, Sharma clarified.
"The content … on Miko devices is coming from our own content platform or from third-party publishers," he said.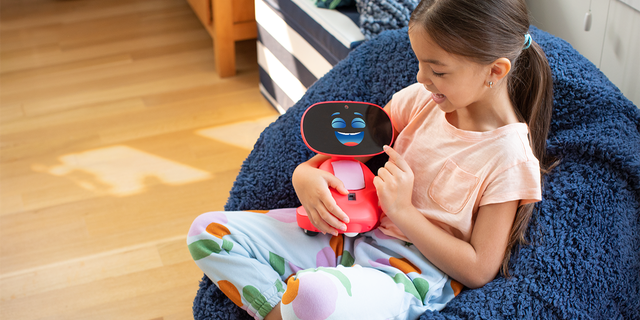 Miko comes with various apps that were developed in partnership with multicultural educators and child psychologists, Sharma said.
These apps are focused on language arts, health and fitness, coding, geography and other topics, some created by companies such as Disney and Paramount.
STUDENTS WHO USE AI TO CHEAT WARNED THEY WILL BE EXPOSED AS DETECTION SERVICES GROW IN USE
"We do not focus on a very specific genre when it comes to education, but rather we feel that it's for the user and the parent to take control of what they want their kid to learn," Sharma said.
The feedback from consumers has been "tremendous," Sharma said, adding that the company's sales have tripled year over year.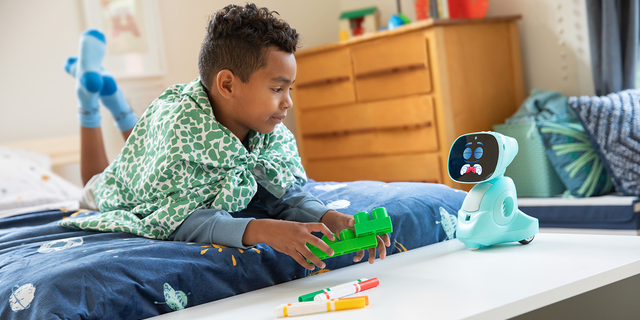 While some may have concerns about children using AI-based products, Sharma told Fox News Digital that Miko has not received any customer complaints regarding privacy issues.
"We introduced a physical hardware shutter in front of the camera, and after that, I think a lot of people … felt a sense of relief," he said. 
"We do not store any personal information."
"And we do not store any personal information whatsoever."
Also, some experts have warned that robots like Miko should not be viewed as a replacement for live, in-person education for children.
"There is no substitute for human teaching," Michele Borba, a parenting expert and educational psychologist in Palm Springs, California, told Fox News Digital.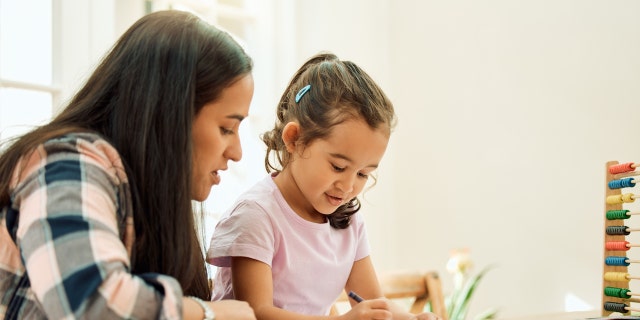 "One of the reasons for the stark rise in kids' mental health issues and loneliness was distance learning and the uptick in social media use," she also said. 
"Children and grown-ups crave social connection and empathy — that is our most human trait."
Looking ahead, Sharma said Miko aims to continue expanding its generative AI technology to serve different areas of children's education and creativity, including the creation of sheet music and NFTs (non-fungible tokens, which are digital files).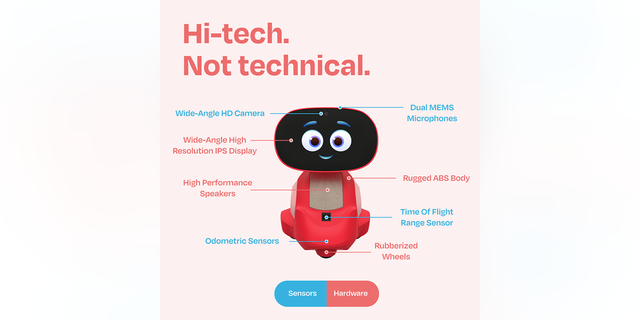 The company plans to launch the Miko Mini in September 2023. It will be a more affordable, voice-controlled device powered by ChatGPT.
"Miko's mission is to provide a safe technology that parents feel confident giving to their kids," Sharma said. 
CLICK HERE TO SIGN UP FOR OUR LIFESTYLE NEWSLETTER
"We want to enable the learning process using AI, ChatGPT and all these new things happening in the generative AI space, while enabling screen time only for educational purposes."
CLICK HERE TO GET THE FOX NEWS APP
"Miko Mini is a step in that direction," he added.
Miko 3 retails for about $249 online and in select stores including Amazon, Target and Kohl's.