After country music star Morgan Wallen suddenly canceled his Sunday night performance at the Ole Miss stadium in Oxford, Mississippi, his music label is debunking rumors behind the cancelation. 
Leaving thousands of fans disappointed, Wallen shared a statement to his fans through his Instagram story that he could not perform due to his strained voice. 
However, a viral TikTok video suggested otherwise.
A security guard at the venue claimed Wallen was too drunk for his performance and said his reason for losing his voice was "bull crap."
MORGAN WALLEN CANCELS CONCERT AFTER OPENING ACT; FANS FURIOUS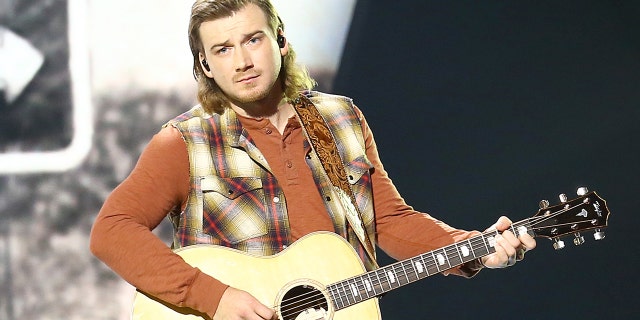 He added that an ambulance picked up the "Last Night" singer.
Big Loud CEO Seth England refuted the false rumors and shared a statement on social media from Best Crowd Management, the company that handled security for the concert.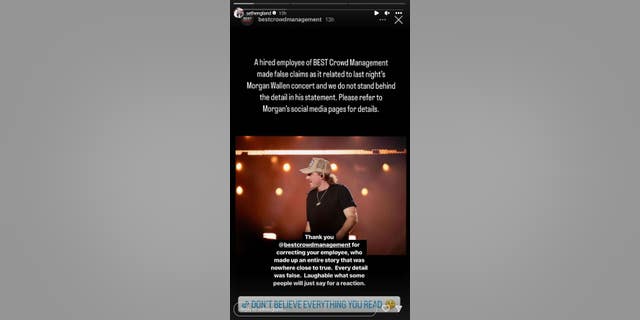 "A hired employee of BEST Crowd Management made false claims as it related to last night's Morgan Wallen concert and we do not stand behind the detail in his statement. Please refer to Morgan's social media pages for details."
MORGAN WALLEN'S CONTROVERSIAL CAREER: FROM HIS RELIGIOUS UPBRINGING TO HOW HE SURVIVED BEING CANCELED
England additionally wrote, "Thank you @bestcrowdmanagement for correcting your employee, who made up an entire story that was nowhere close to true. Every detail was false. Laughable what some people will just say for a reaction… Don't Believe Everything You Read."
The statement comes after Wallen shared his reasons for canceling his own concert at the last minute.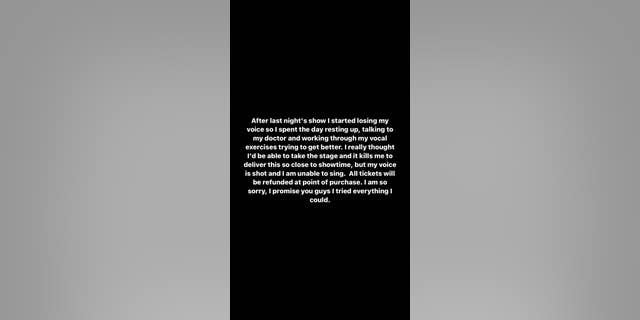 "After last night's show I started losing my voice so I spent the day resting up, talking to my doctor and working through my vocal exercises trying to get better," he wrote. 
"I really thought I'd be able to take the stage and it kills me to deliver this so close to showtime, but my voice is shot and I am unable to sing."
Fans would be refunded, according to the country music star.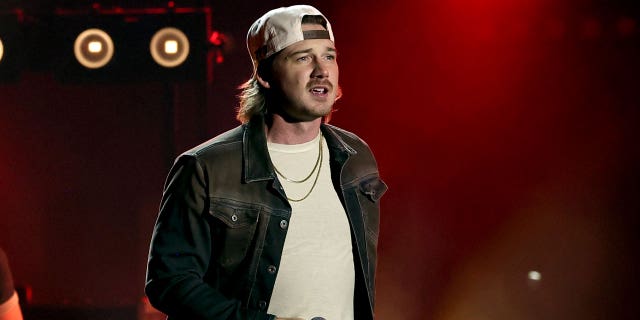 Wallen added, "I am so sorry, I promise you guys I tried everything I could."
The unfortunate news happened after the opening acts had performed, leaving some fans angry.
CLICK HERE TO SIGN UP FOR THE ENTERTAINMENT NEWSLETTER
The sudden cancelation halted what was supposed to be two consecutive nights of performances. Saturday night's show appeared to be a huge success with thousands showing up for the first concert in the stadium's history.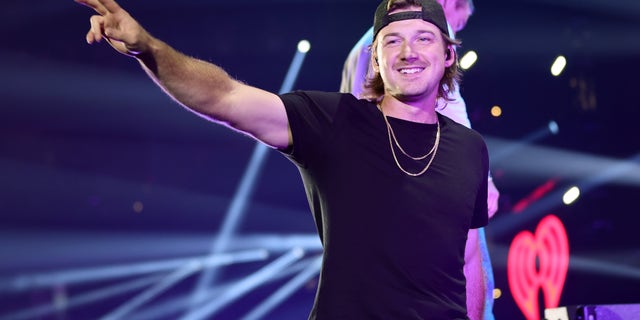 Following the cancelation, one fan filed a lawsuit against Wallen on behalf of ticket buyers and sought compensatory damages for a possible class-action lawsuit. 
The lawsuit was "voluntarily dismissed" Tuesday.
CLICK HERE TO GET THE FOX NEWS APP
Another legal claim is reportedly on its way with a new plaintiff.
"Tens of thousands of people collectively spent millions to attend this event, and those affected are entitled to know the truth and to be made whole," the Langston & Lott law firm wrote on Facebook, per WLBT.com.
Fox News Digital's Tracy Wright contributed to this report.