A mob of Muslims ransacked Christian churches in Pakistan in a series of attacks, after they accused a Christian man of desecrating a Quran.
The mob invaded a Christian area in Jaranwala in eastern Pakistan, burning one church and attacking two others. The rampage saw furniture and altars from the churches thrown into the street, though initial police reports do not mention any casualties.
Angry Muslims incited the mob after accusing a local Christian man and his friend of tearing pages out of a Quran and defacing it with writing.
Footage shows rioters throwing bricks at Christian churches and setting them on fire, and police say some Christians in the area fled their homes for fear of being attacked.
JAPANESE CLIMBER KILLED, ANOTHER INJURED WHILE TRYING TO CLIMB NEVER-SCALED MOUNTAIN IN PAKISTAN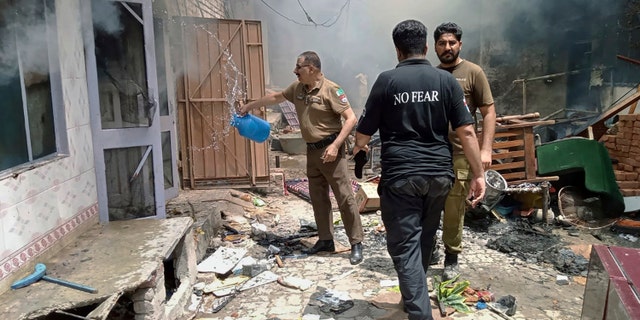 Police chief Rizwan Khan said officers eventually intervened, arriving in force with batons and firing weapons into the air to quell the mob.
Police also deployed officers to protect other Christian areas in Jaranwala.
"Our first priority was to save the lives of all of the Christians," Khan said.
POLISH CLIMBER DIES SCALING PAKISTAN'S 'KILLER MOUNTAIN,' RESCUE EFFORTS UNDERWAY FOR STRANDED MOUNTAINEER
A delegation of Muslim clerics also arrived in Jaranwala from the city of Lahore to express solidarity with the Christians. Many of the country's political leaders also condemned the violence.
"Stern action would be taken against those who violate law and target minorities. All law enforcement has been asked to apprehend culprits & bring them to justice," Caretaker Prime Minister Anwaar-ul-Haq Kakar wrote on X, formerly known as Twitter.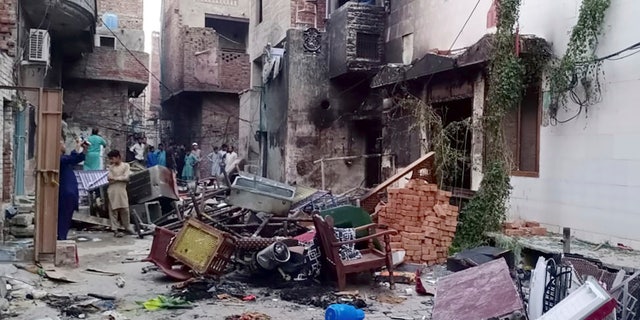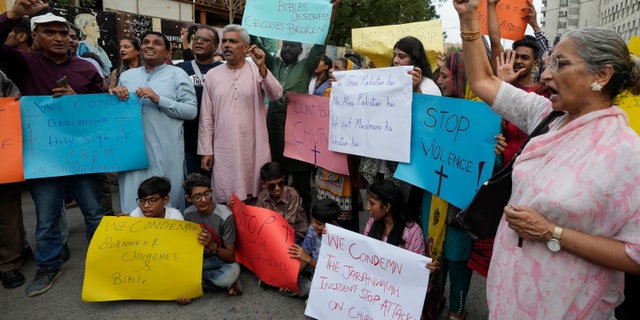 Christian Bishop Azad Marshall also called for police to hold the mob accountable.
CLICK HERE TO GET THE FOX NEWS APP
"We cry out for justice and action from law enforcement and those who dispense justice and the safety of all citizens to intervene immediately and assure us that our lives are valuable in our own homeland that has just celebrated independence and freedom," he wrote on X.
The Associated Press contributed to this report.