Military veterans, including the 70 members of the Baseball Hall of Fame who put their celebrated baseball careers on hold to serve, received a special honor on Saturday.
The U.S. Navy christened the USS Cooperstown in New York City. The National Baseball Hall of Fame is located in Cooperstown, New York.
Ty Cobb, Christy Mathewson, Tris Speaker and George Sisler are just a few of the Hall of Famers who fought in World War I. Other notable players include Ted Williams, who flew 37 combat missions in World War II and Korea.
CLICK HERE FOR MORE SPORTS COVERAGE ON FOXNEWS.COM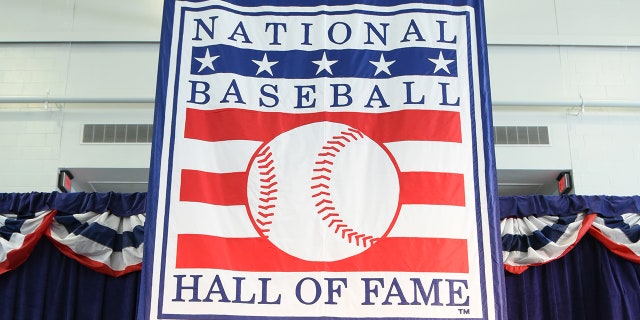 The newly commissioned USS Cooperstown joins the active fleet as the latest Freedom-variant littoral combat ship.
According to the Department of Defense, LCS ships are "fast, optimally-manned, mission-tailored surface combatants that operate in near-shore and open-ocean environments."
SCOTT ROLEN CELEBRATES HALL OF FAME SELECTION IN HEARTWARMING MOMENT WITH FAMILY: 'I'M IN'
Hall of Famers Johnny Bench and Joe Torre were on site for the ceremony.
"I can't begin to tell you what an honor it's going to be to represent the Hall of Fame," Bench told USA Today.
 "It will be an amazing, amazing thing. You look at guys like Ted Williams and Bob Feller and Jerry Coleman who gave up all of those years of their careers and lives, to enlist and fight for our freedom."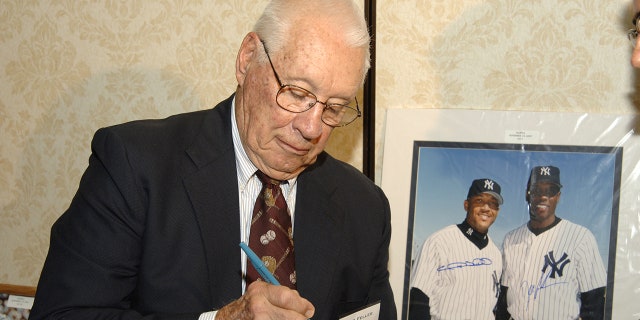 Bench's father served in the military for eight years.
In addition to Williams, legendary baseball players who served in WWII include Bob Feller, Yogi Berra, Joe DiMaggio, Larry Doby, Stan Musial and Jackie Robinson.
Robison was a four-sport athlete in college, served in the Army, and went on to break baseball's color barrier.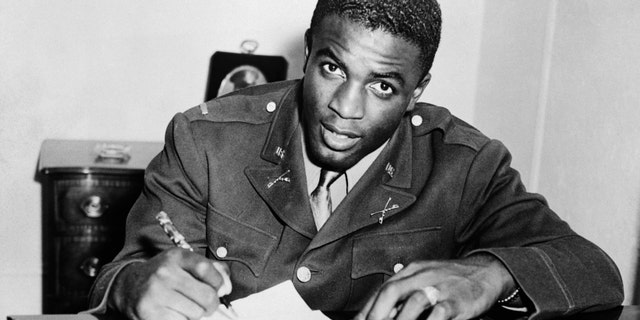 Legendary Chicago Cubs infielder and 24-time MLB All-Star Willie May are among those who served in Korea. Mays was teammates with Bobby Bonds in San Francisco, where the two became close friends. Bobby's son Barry Bonds went on to break Hank Aaron's all-time home run record. 
The younger Bonds' baseball career was marred with controversy, largely due to accusations that he used performance-enhancing drugs. He has not been elected to the Hall of Fame.
CLICK HERE TO GET THE FOX NEWS APP
Staterooms on the 351-foot-long ship will be named after Hall of Fame players. The USS Cooperstown's motto is "America's Away Team."