The Dutch government on Wednesday said it would spend $31 billion in the coming years to guarantee it would meet its climate goals for 2030.
The government announced a range of measures which it said would make sure CO2 emissions in the Netherlands will be 55% lower than in 1990 by 2030 – ranging from building large offshore solar power fields to lifting taxes for polluting industries.
Emissions were around 30% lower in the euro zone's fifth largest economy than in 1990 last year.
WH ADVISER JOHN PODESTA STAFFING UP WITH FAR-LEFT CLIMATE ACTIVISTS: 'NEED TO SET AMBITIOUS GOALS'
"The Netherlands has for years missed its climate goals. Now it's time for a great leap forward," climate minister Rob Jetten said.
With a projected reduction of 22 megatonnes of CO2 emissions, the new measures aim for a 60% reduction by 2030, in order to make sure the 55% target will actually be met, Jetten said.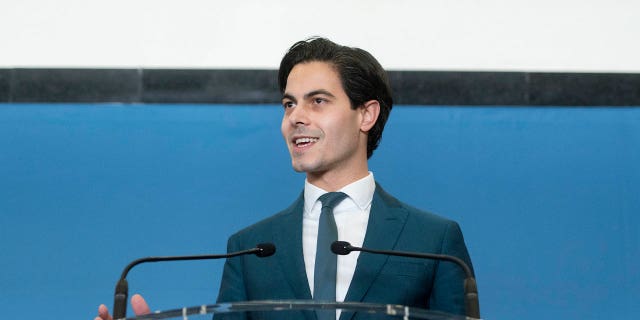 Measures include a higher CO2 tax for industrial companies, and increased subisidies for second-hand electrical cars, home insulation and solar panels on houses.
The also aim to make the energy sector carbon neutral by 2035, by transforming gas power stations to run on hydrogen, connecting wind farms to storage batteries and building offshore solar fields with a total capacity of 3 gigawatts.
CLICK HERE TO GET THE FOX NEWS APP
Energy-intensive industrial companies should become carbon neutral by 2040, the government said, by ramping up the use of hydrogen in production processes and increasing demands for the use of recycled inputs for example in the production of plastics.
The government two years ago announced a designated climate transition fund, which should bring $38 billion in extra spending in the next 10 years, with $5.5 billion earmarked to help build two new nuclear power plants.