A man has been arrested in connection with two pipe bombs, one of which injured a bystander, that exploded in a New Hampshire town this week, federal authorities said. 
Dale Stewart Jr., 54, faces multiple felony charges in connection to the two explosions that rocked the small town of Weare, the Bureau of Alcohol, Tobacco, Firearms and Explosives said Friday. 
Authorities said Stewart was arrested Thursday after his vehicle was identified during the investigation. 
ATF INVESTIGATES TWO EXPLOSIONS NEAR NEW HAMPSHIRE TOWN: REPORTS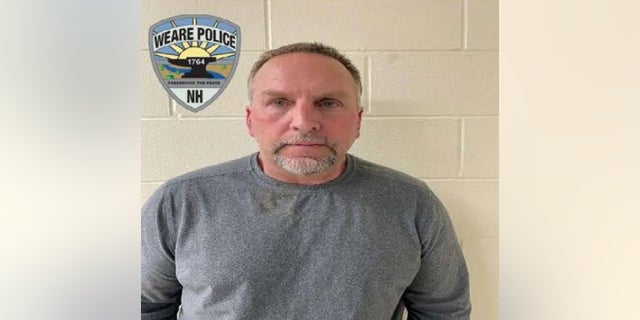 The first pipe bomb exploded Dustin Tavern Road just after 6 p.m. Wednesday night, while the second explosion occurred 7:00 a.m. Thursday morning. No injuries were reported in the first blast. 
A passerby sustained minor injuries during the second. Authorities have not disclosed a motive for the bombs. 
Stewart will be arraigned in Hillsborough County Superior Court Friday on two felony charges of throwing/ placing explosives, three felony counts of possession of an infernal machine, two felony counts of conduct with a deadly weapon, 2nd-degree assault with extreme difference, disorderly conduct and criminal mischief, the Weare Police Department said. 
CLICK HERE TO GET THE FOX NEWS APP 
"We wish to express our sincere gratitude to all agencies for their professional efforts and unyielding dedication and to our community members as well for their assistance and continued support," the Police Department said in a statement.