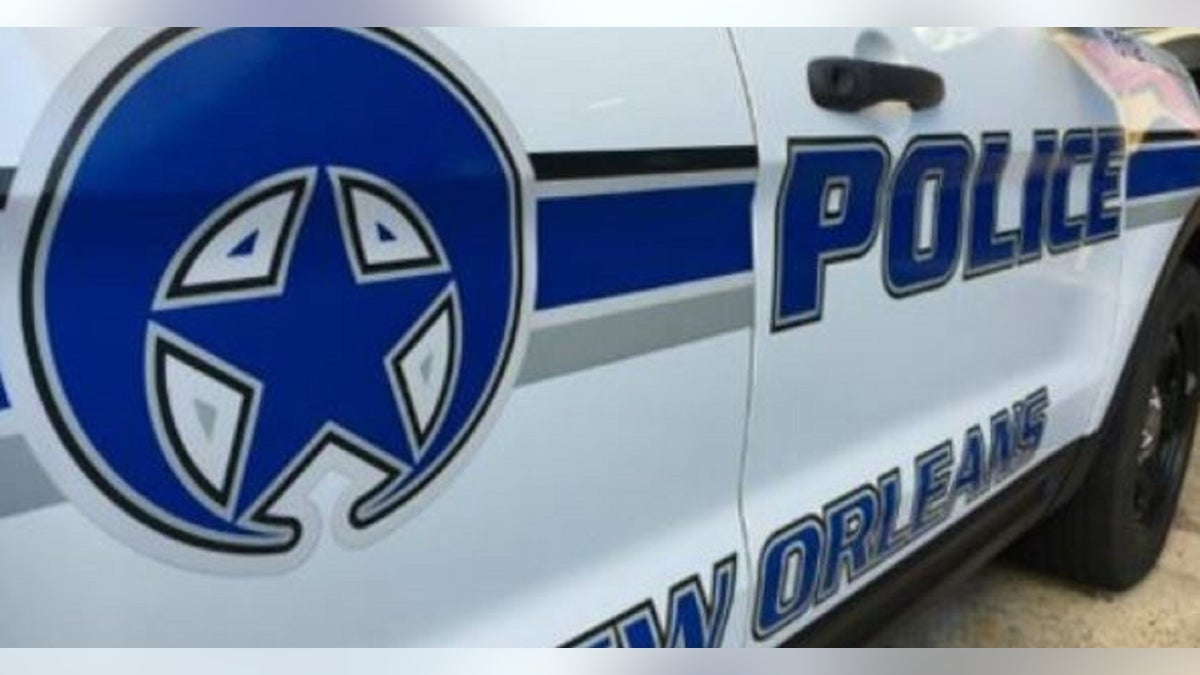 New Orleans District Attorney Jason Williams issued a dire warning against surging violence in his city and across the country, arguing "Rome is burning" as crime continues to ravage the city's once-quaint streets. 
Williams joined "America's Newsroom" to discuss how to mitigate the all-time high violence and what can be done to reverse the terrifying trend. 
"I am quoted as saying Rome is burning, and that is not meant to be hyperbolic… I've been ringing this alarm for over a year now," Williams told co-host Bill Hemmer Thursday. "Not just in New Orleans, but in its entire country. Uvalde, Nashville, Tennessee, Midtown Atlanta yesterday, Cleveland, Texas last week."
AMERICANS IN NEW ORLEANS WARN 'DON'T COME ALONE' TO THIS MURDER CAPITAL
"This pandemic of violence is not confined to New Orleans' borders, but this is the area that I am focused on. This is where my family lives, and the level of repeated violence is unparalleled and we need national and local responses to it."
Williams' comments came after gunfire erupted outside a well-known restaurant that left one employee dead and one customer injured last week during the New Orleans Jazz and Heritage Festival.
Authorities believe there were two shooters involved in connection with the deadly attack outside Mandina's Restaurant. The restaurant has since reopened. 
Williams argued in order to mitigate the crime crisis, officials must first acknowledge the issue is not partisan in nature. 
5 UNLIKELY US CITIES THAT STRUGGLED WITH RISING VIOLENT CRIME IN 2022 
"I don't think it's a Democrat or Republican issue. Whether you're liberal or progressive, I think we can all agree that murder, rape and armed robbery need to be dealt with aggressively and consistently, but this is a triage moment right now," he said. 
In September, New Orleans unseated St. Louis as America's "Murder Capital," recording 52 homicides per 100,000 residents. St. Louis, which has long been ranked and considered one of the country's most dangerous cities, had 45 homicides per 100,000 residents that same month. 
In the following months, violence continued raging in the city, clocking in 280 homicides for calendar year 2022 and a homicide rate of 70 per 100,000 people, WDSU reported.  
CLICK HERE TO GET THE FOX NEWS APP
"We've got a new interim police chief. We talk on a regular basis," Williams said. "To be honest with you, the first part is… just like a doctor… diagnosing the problem there, certain folks that were denying we had a violent crime problem. So it's a big difference between a bellyache and pancreatic cancer. So once you diagnose, then you've got to get every city leader, every citizen realizing that we all have to do our part to get out of this crisis."
"I just tried a case myself, a murder case in which an individual was shot at point-blank range… and there were witnesses all around, but not a single witness came forward to testify," he continued. "We had to rely on crime cameras to prove that case. Now we won that case, but everybody has a role to play."
New Orleans is not alone in seeing a crime spike in recent years. 
In 2020, murders increased by nearly 30% across the country compared to the year prior, according to FBI data. It marked the largest single-year increase in killings since the agency began tracking the crimes.
Fox News' Emma Colton and Jasmine Baehr contributed to this report.