For Joe Biden supporters, it has been an article of faith. No matter how beleaguered the president might seem, he had beaten Donald Trump before, and he would do it again. 
The more dominant Trump appeared on the Republican side, the more Democrats were convinced that Biden would win a second term. National Review's Andy McCarthy wrote a piece saying Trump had alienated so many voters that he simply could not win a general election. 
Conservatives were frustrated because while Biden wasn't widely loved, he wasn't widely hated either. His low-key persona compared by an Atlantic writer to vanilla ice cream: Absolutely bland, but nobody despises vanilla.
But now, suddenly, abruptly, there are second thoughts. A brutal poll shows Biden in deep trouble, and there is talk of panic within the Democratic Party.
TRUMP'S DEBATE STRATEGY: SKIP THE EARLY ONES AND BASH THE MEDIA
Let's trot out all the usual caveats: It's way early, polls are brief snapshots, so much can change between now and next year's election.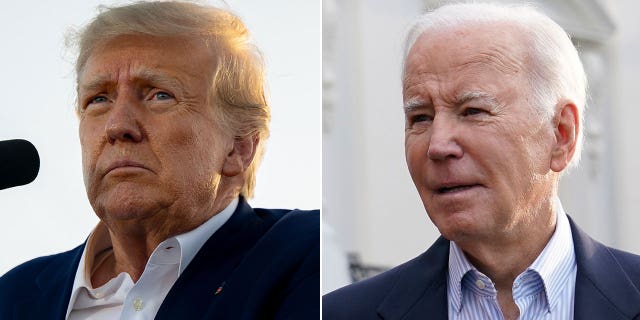 In the Washington Post/ABC survey out Sunday, Biden had dropped to 36% approval – an all-time low in that poll. That's a six-point decline since February. Some 56% say they disapprove of his performance as president.
Biden racked up plenty of achievements in his first two years, including bipartisan laws on infrastructure, computer chips and helping veterans in poor health. Unemployment is at a 50-year low, and he's led the global effort to defend Ukraine against Russian brutality. So what explains such abysmal numbers?
I think the answer lies squarely in another part of the poll: "More than 6 in 10 Americans say President Biden does not have the mental sharpness or physical health to serve effectively as president." 
We can debate the extent of his decline – Biden has done lots of foreign travel, including that arduous trip to Kyiv – but the 80-year-old president has clearly lost a few steps. 
I happen to think the way his advisers largely shield him from the press – there was a Friday sit-down with MSNBC's Stephanie Ruehl, who kept asking why he wasn't getting more credit for his record – contributes to an impression that he can't handle tough questioning. Biden's light schedule, and spending most weekends in Delaware, buttresses that view as well.
For what it's worth, twice as many people in the Post poll say Trump, who's only four years younger than Biden, is fit to handle the presidency.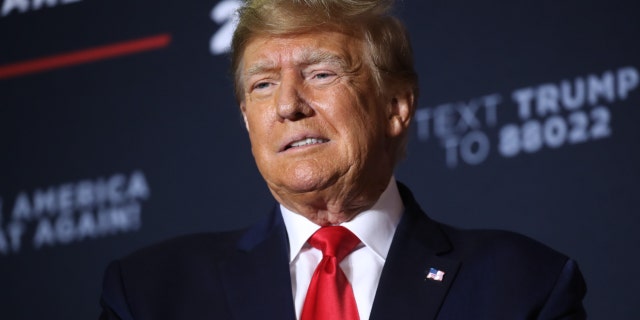 And then we come to the gut punch. 
Some 44% of voting-age adults say they would definitely or probably vote for the indicted former president in 2024, while 38% would definitely or probably vote for Biden. 
CAN WHITE HOUSE TURN STRUGGLING KAMALA HARRIS INTO AN ASSET?
The firewall is gone. It doesn't matter if those numbers change or the poll turns out to be an outlier. The view in the media-political complex is now that it's not unthinkable that Trump could wind up back in the White House. (And if Ron DeSantis is the nominee, Biden loses the matchup by five points.)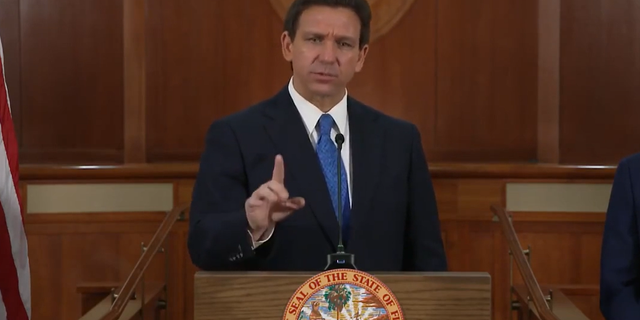 There's not much that dissatisfied Democrats can do at this point. They might pine for a fresh face, like Gavin Newsom or Gretchen Whitmer, to be the nominee, but they and others are extremely unlikely to challenge an incumbent of their own party. 
The poll isn't all good news for Trump. Some 56% say he should face criminal charges for trying to overturn Biden's 2020 victory, and 54% back charges for his role in the events that led to the Capitol riot and for his mishandling of classified documents. 
Only 33% say Trump is honest and trustworthy, but Biden, at 41%, doesn't fare that much better.
SUBSCRIBE TO HOWIE'S MEDIA BUZZMETER PODCAST, A RIFF ON THE DAY'S HOTTEST STORIES
And that brings us to the unknowns. Will inflation, which has been declining but is still high, have been tamed by Election Day? Will Trump have been indicted, or even convicted, in other investigations?
And will even Democrats, who have soured on Biden and worry about his age, vote for him if Trump is the only alternative?
CLICK HERE TO GET THE FOX NEWS APP
For the moment, politics is perception. If Biden has lost the presumption that he can trounce Trump, it transforms the debate – and the anxiety level about the president's prospects.