A New York subway rider was stabbed in the stomach with an ice pick in what police are calling an "unprovoked attack."
The victim, a 38-year-old man, and his friend, a 43-year-old man, were waiting on the northbound J train platform at the Crescent Street train station in Cypress Hills at around 4:15 a.m. on April 19 when the attack occurred, according to the New York City Police Department.
The suspect approached the two men and stabbed the victim in the stomach with an ice pick.
NYC MAN GETS LIFE FOR KILLING MEDIC WITH OWN AMBULANCE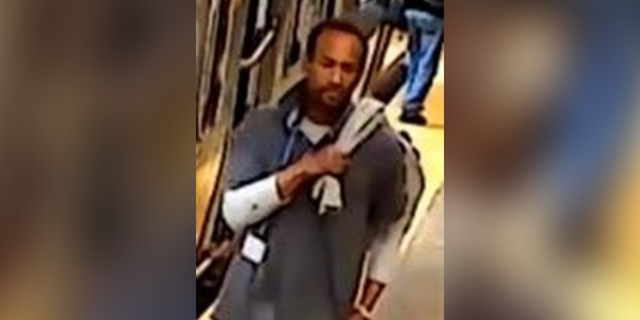 Police said the suspect then followed the men before hopping on a northbound J train, according to Fox 5 NY.
The victim was transported to Interfaith Medical Center in stable condition. The other man was left unharmed.
Police released a surveillance photograph of the suspect and asked the public to tip them with any information.
MTA TRAIN CREW CARRIES OUT 'DARING RESCUE' OF 3-YEAR-OLD CHILD WITH AUTISM ON TRACKS NEAR NEW YORK CITY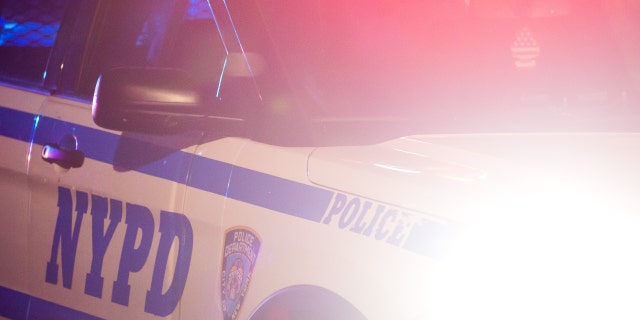 CLICK HERE TO GET THE FOX NEWS APP
The suspect is described as a black male around 35-years-old who is around six feet tall and 180 pounds. He was seen in the surveillance photograph wearing a gray hooded sweatshirt, gray sweatpants and black sneakers. He was also carrying a white knapsack.