A county leader in New York City's northern suburbs threatened to deploy police to block hundreds of migrants the Big Apple is planning to bus elsewhere in the state
Rockland County Executive Ed Day, a Republican, slammed Democratic city Mayor Eric Adams during a fiery radio interview, when he issued fighting words in response to the plan.
"[Adams] never asked for an opinion, he just said, 'Screw you, Rockland County,'" Day said, according to a report from the New York Post Sunday. "Well, here is my response… Mr. Adams, you can try to run us over, [and] I will reach up and grab you by the throat for the people of Rockland County."
The harsh rhetoric comes after Adams revealed a plan to send over 300 migrants to hotels in Rockland County as New York City runs out of space to host a large influx of people, a plan Day said could put his community in danger.
NYC SENDING MIGRANTS TO UPSTATE COUNTY 'NOT EQUIPPED TO HANDLE' INFLUX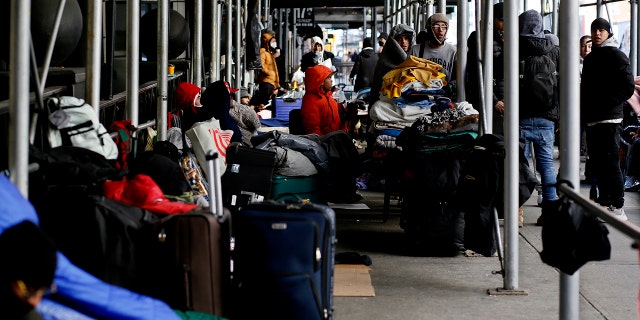 "Within that cadre of people who are coming here, who are not vetted, we have child rapists, we have criminals, we have MS-13," Day told WABC-770 AM. "There's a reason why there's a process."
Day said that Adams had the "utter audacity" to attempt the move, noting that Rockland officials were not consulted on the issue until just before the weekend. He accused the New York City mayor of being a "bully" that believes "we're just going to roll over."
"You are not getting away with this. You picked the wrong person to fight with," Day said. 
Day declared a state of emergency Saturday that bans cities in Rockland, about 35 miles from the heart of downtown Manhattan, from housing migrants.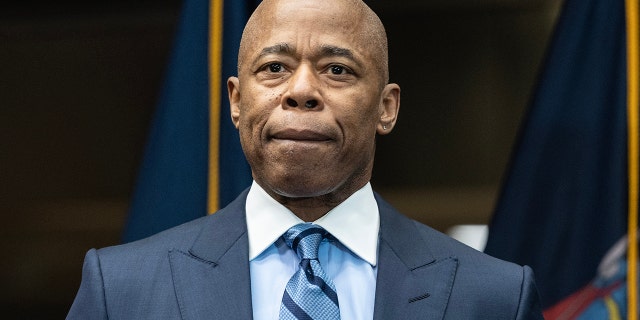 NYC MAYOR ERIC ADAMS SLAMS 'IRRESPONSIBILITY' OF WHITE HOUSE ON IMMIGRATION
"Right now, our state of emergency is in effect. We have law enforcement deployed in various areas of the county, ready to react to anything that comes up to this county," Day said.
"For starters, we are establishing a licensing requirement for all hotels," he continued. "If these hotels are not licensed and approved by my office, they cannot function and operate. It's a $2,000-per-day, per-immigrant fine. That's almost $68,000 daily that we will levy."
The county executive said that the fight with Adams had little to do with being kind to the migrants, arguing instead that there is a proper process to follow.
"This is not about immigrants and about children and about being kind or being good," Day said. "There is a legitimate process to do that."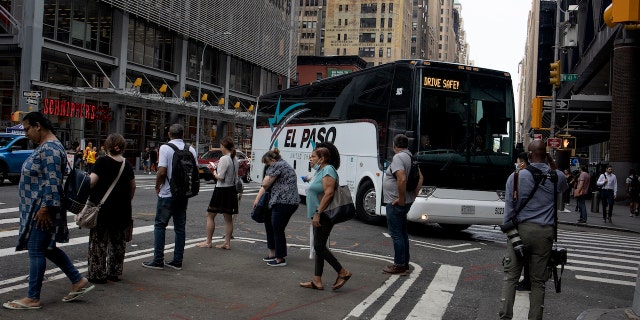 CLICK HERE TO GET THE FOX NEWS APP 
New York City has reportedly taken in over 60,000 migrants over the last year, with more than half of those houses at the 122 city-run shelters that have been set up to handle the influx.
The mayor's office did not immediately respond to a Fox News request for comment.