A Finish newspaper is using a video game map to smuggle information about the war in Ukraine to Russian citizens, bypassing Moscow's propaganda and censorship.
"As we have been widely concerned about the press freedom situation and freedom of speech in Russia, we decided that maybe it's possible to find some new channels to provide Russian audience with some reliable, independent journalism for example about the situations in Ukraine," Antero Mukka, editor-in-chief of Helsingin Sanomat, told Retuers. 
Helsingin Sanomat, the country's largest newspaper, has struggled to bypass Russian media restrictions and decided to get creative as it looked to also mark World Press Freedom Day, which fell on May 3. 
"As the Russian government has de facto suppressed its national press and blocked access to foreign media," said Mukka, "Counter-Strike has remained as one of the rare channels that allows us to communicate independent information to Russians about real events from the war."
RUSSIA REDUCING VICTORY DAY CELEBRATIONS IN WAKE OF UKRAINE WAR LOSSES, DRONE ATTACKS
The paper built a map for the first-person shooter multiplayer game Counter-Strike, which is incredibly popular in Russia. In the level, which is modeled after a war-torn Slavic city, contains a secret room where the newspaper posted images and texts detailing the Russian army's abuses in Ukraine.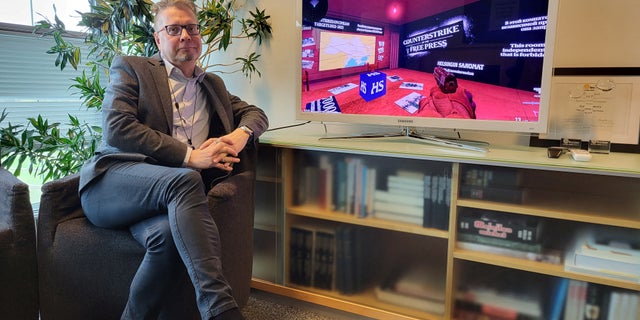 The map is called "de voyna," in reference to the Russian word for war, which is banned as a reference to the Ukraine conflict, which Moscow maintains is a "special military operation."
RUSSIA CLAIMS PUTIN TARGETED IN DRONE ASSASSINATION ATTEMPT, AS VIDEOS CIRCULATE ONLINE
The paper even said that Russia has blamed the Ukrainian army for atrocities in Bucha and claimed the Russian army has done everything it can to help the population. The U.N. Human Rights council opened an inquiry into potential war crimes by the Russian army in Bucha.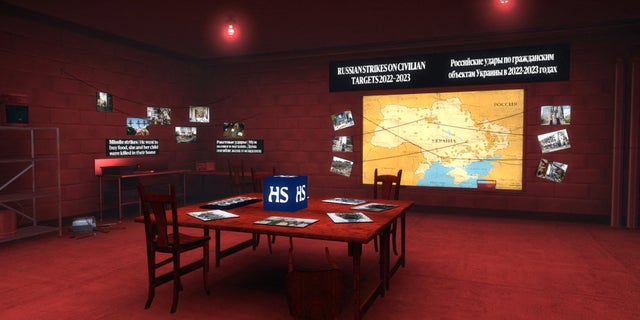 "If some young men in Russia, just because of this game, happen to think for a couple of seconds what is going on in Ukraine then it's worth it," Mukka said.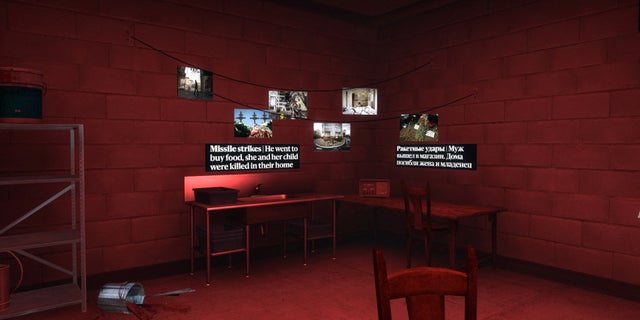 Since the game allows the user to create and add their own content and upload it, Mukka said the paper created the level without seeking permission from Valve, the game's developer. 
UKRAINE'S PRESIDENT VOLODYMYR ZELENSKYY ASKS FOR MORE FIREPOWER FOR HIS COUNTRY DURING TRIP TO FINLAND
Mukka said that the Russian government does not associate video games with news media, creating the perfect outlet for the paper's mission. Russia also has not shut down access to the Counter-Strike servers.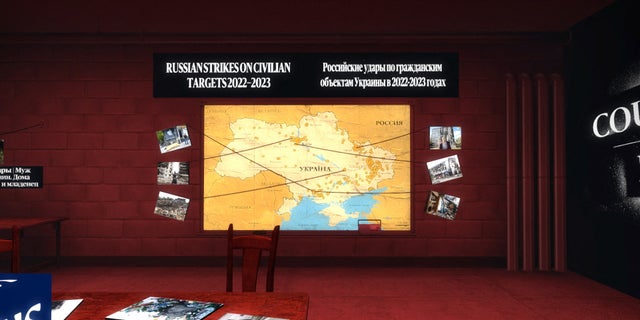 "Ordinary Russians know practically nothing about the war crimes and atrocities toward civilians committed by the Russian army," Mukka said, according to PC Gamer. 
CLICK HERE TO GET THE FOX NEWS APP 
"One of the most touching stories in the secret room is about a Ukrainian man that went to the store," he explained. "While he was there, Russian troops killed his family with a missile strike."
"The secret room built into the game is meant to force Russian gamers to face what's really going on in the war in Ukraine."
Reuters contributed to this report.