NFL analyst Cris Collinsworth is one of the smartest minds in football, but he raised eyebrows Tuesday when he unveiled his mock draft and had the Kansas City Chiefs making an interesting choice.
The reigning Super Bowl champions have the last pick of the first round on Thursday, and it seems like an addition would be an embarrassment of riches for a team that has made the Super Bowl in three out of the last four seasons, winning it twice behind Patrick Mahomes.
CLICK HERE FOR MORE SPORTS COVERAGE ON FOXNEWS.COM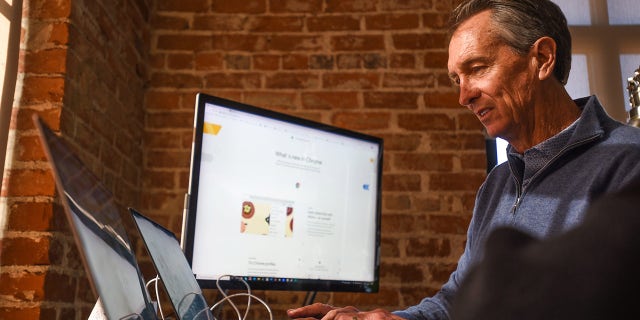 In Collinsworth's mock draft, he has the Chiefs selecting Hendon Hooker at No. 32.
NFL fans were perplexed by the decision.
Collinsworth explained Hooker could be used in an emergency if Mahomes were to be out for a quarter of a season at any time.
Hooker started his career at Virginia Tech before he transferred to Tennessee before the 2021 season and played two years for the Volunteers. He came on strong in 2021 when he had 2,945 passing yards and 31 touchdown passes and led Tennessee to a 7-6 record.
AARON RODGERS LIKES RESURFACED TWEET WITH ZACH WILSON'S VIRAL COMMENT AFTER JETS TRADE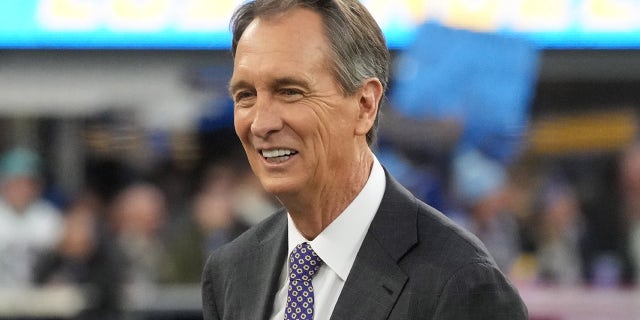 He really stood out in 2022 as he led Tennessee to a stunning upset of Alabama. He had 3,135 passing yards and 27 touchdown passes. However, he tore his ACL at the end of the year and possibly hurt his draft stock in the process.
Even with the injury, Hooker has been predicted to go anywhere from the top 5 to the end of the first round in several mock drafts. He will certainly need most of, if not all of, the 2023 season to recover and could be vying for a starting spot in 2024. However, whether it is with the Chiefs is unclear.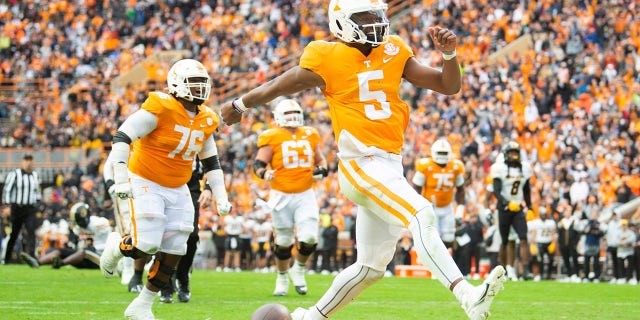 CLICK HERE TO GET THE FOX NEWS APP
The Chiefs obviously have Mahomes as the quarterback of the future. Right now, the Chiefs have Blaine Gabbert and Shane Buechele on their roster as backups for Mahomes.