The final pick of the NFL Draft is always given the title of "Mr. Irrelevant."
It's a bit unfair because anyone who gets drafted to a professional league obviously has been relevant in the sport.
This year, it's Toledo defensive lineman Desjuan Johnson who will reap the benefits after he was selected with the 259th and final pick of the 2023 NFL Draft by the Los Angeles Rams.
CLICK HERE FOR MORE SPORTS COVERAGE ON FOXNEWS.COM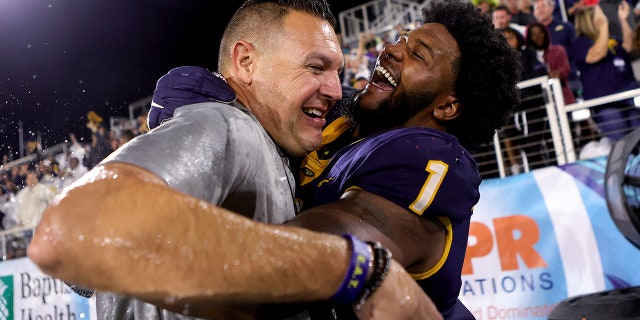 Johnson measures at a hair over 6 feet, 2 inches and 285 pounds. He ran a 5.02 40-yard dash and made 31 starts in college. He was named an All-Mac first-teamer.
Every year, Mr. Irrelevant and his family are invited to Newport Beach, Calif., for a week of golfing, visiting Disneyland and living a rather relevant life.
Seventh-round picks hardly have any expectations in the NFL, but Johnson has some big shoes to fill. Last year's "Mr. Irrelevant" became relevant in the NFL last year.
In 2022, the San Francisco 49ers selected Brock Purdy with the 262nd and final pick of the draft to be their third-string quarterback. He became the first "Mr. Irrelevant" to throw a complete pass in the NFL, and he found himself in the middle of a playoff chase.
After injuries to Trey Lance and Jimmy Garoppolo, Purdy became the Niners' starting QB, and he fit in perfectly. Purdy continued a Niners' winning streak to 12 games and helped get them to the NFC championship game. But the Niners' injuries continued, and Purdy's was among them.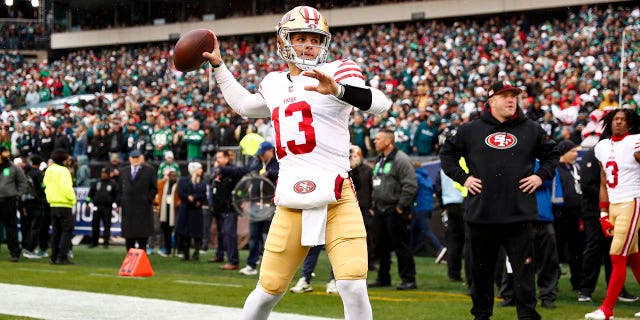 BENGALS FAN TROLLS NFL WITH MOCK COIN FLIP BEFORE ANNOUNCING DRAFT PICK
In the NFC title game against the Philadelphia Eagles, Purdy tore the UCL in his right elbow, an injury that required surgery. Despite the injury, the Niners have a quarterback battle on their hands this year.
A three-star recruit out of high school, Johnson played 51 games spanning five seasons with Toledo, where he made 210 tackles (88 solo) and recorded 14½ sacks, 10 during his final two seasons.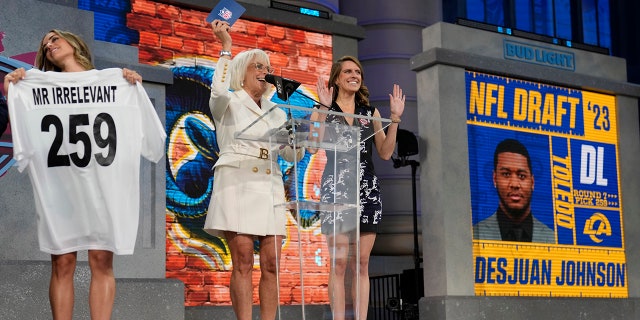 CLICK HERE TO GET THE FOX NEWS APP
He may have been the 259th player selected out of 259, but, at the very least, he can brag about getting a call most us only dream of.