The NFL will be the subject of an investigation over its workplace practice and cultures, attorneys general from New York and California announced on Thursday.
New York Attorney General Letitia James and California Attorney General Rob Bonta announced a joint investigation into the league over allegations of "employment discrimination and a hostile work environment," according to a news release. The investigation will look to see whether the NFL violated federal and state pay equity laws and anti-discrimination laws.
"No person should ever have to endure harassment, discrimination, or abuse in the workplace," James said in a statement. "No matter how powerful or influential, no institution is above the law, and we will ensure the NFL is held accountable."
CLICK HERE FOR MORE SPORTS COVERAGE ON FOXNEWS.COM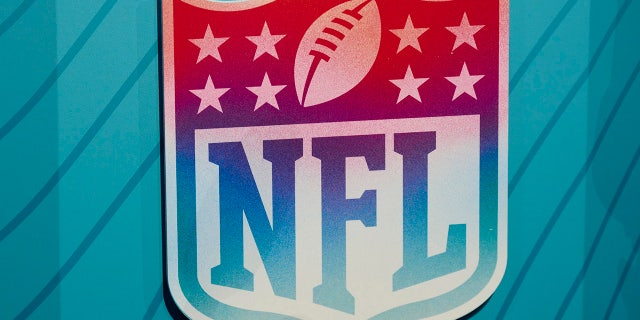 Bonta added, "California will not tolerate any form of discrimination. California will not tolerate any form of discrimination. We have serious concerns about the NFL's role in creating an extremely hostile and detrimental work environment. No company is too big or popular to avoid being held responsible for their actions."
The NFL said in a statement to Fox News Digital the league will "fully cooperate" with the attorneys general.
"These allegations are entirely inconsistent with the NFL's values and practices. The NFL offices are places where employees of all genders, races and backgrounds thrive. We do not tolerate discrimination in any form," the statement read.
 "The NFL is committed to ensuring all employees of the league are respected, treated fairly, and have equitable pay and access to developmental opportunities. Our policies are intended not only to comply with all applicable laws but to foster a workplace free from harassment, intimidation and discrimination.
The investigation announcement comes more than a year after James and other attorneys general addressed a letter to NFL Commissioner Roger Goodell to address the "grave concerns" of the allegations made public in a New York Times report.
JACKSON MAHOMES MUM ON ARREST QUESTIONS AFTER POSTING $100,000 BOND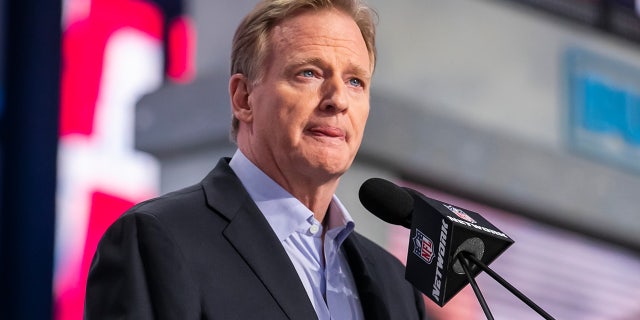 The NFL added in its statement Thursday it responded to James' initial letter in May 2022 and "outlined many of the policies, practices, education programs and partnerships we have implemented to act on this commitment and invited the state attorneys general to meet and discuss our efforts in these areas. We received no further communication from any of the attorneys general before today's announcement."
"We look forward to again sharing information and providing further updates on our continuing efforts to maintain an environment in which all employees can succeed—one that goes far beyond ensuring that employees work in an environment free from harassment, intimidation, and discrimination," the statement added.
 "We are confident that our pay practices exceed any requirement of the law, and as many organizations do, we regularly take deliberate steps to ensure women and people of color are compensated equitably. This includes working with third-party experts to ensure compensation decisions are not impacted by race, ethnicity, or gender, and we are proud of the results of that work."
According to the Times in February 2022, more than 30 former employees described a toxic workplace culture. Female staff members told the newspaper they were forced to watch the 2014 video of former Baltimore Ravens running back Ray Rice striking his then-girlfriend in a hotel elevator and were asked whether they have experienced or know someone who has experienced domestic violence.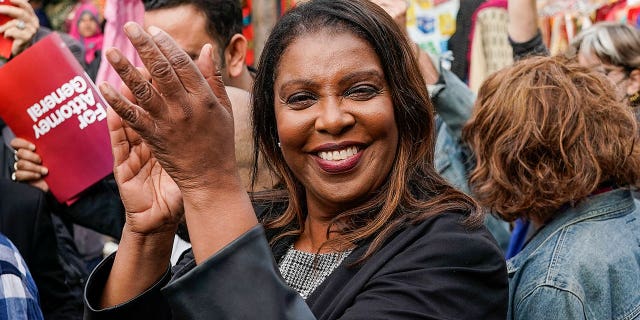 Jennifer Love, a former director of NFL Enterprises LLC, sued the league last month for age and gender discrimination and alleged "pervasive sexism" in the workplace and a "boys club" mentality. The former official filed the suit in Los Angeles Superior Court. Love said her complaints led to her layoff in 2022.
In the press release, James and Bonta pointed to another lawsuit relating to alleged race discrimination and sexual harassment of a female wardrobe stylist. The NFL Network and the stylist settled in 2018.
The NFL is also in the middle of Brian Flores' discrimination lawsuit. The case is set to go to court.
CLICK HERE TO GET THE FOX NEWS APP
Flores sued the league and three teams in 2022, saying the league was "rife with racism." The NFL and the three teams have denied Flores' allegations.
The Associated Press contributed to this report.