An NFL reporter on Wednesday suffered a slip up when talking about defensive lineman Jalen Carter ahead of the former Georgia standout being selected by the Philadelphia Eagles.
Carter was one of the best defensive linemen on the board going into the night. It was unclear whether he would be taken in the top 10 or fall down in the round because of his role in a January crash that killed a teammate, offensive lineman Devin Willock, and a Georgia recruiting staffer, Chandler LeCroy. He pleaded no contest to misdemeanor charges of reckless driving and racing related to the crash.
CLICK HERE FOR MORE SPORTS COVERAGE ON FOXNEWS.COM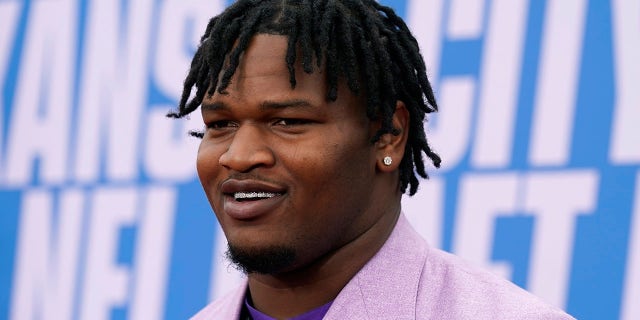 NFL Network reporter Bridget Condon made the slip-up while talking about Carter's bona fides going into draft night.
"What we're hearing is Jalen Carter, the D-tackle from Georgia, just won a national championship with the Bulldogs, big d—, big guy, 6-3…"
The moment went viral through draft weekend.
The Eagles traded up one spot with the Chicago Bears to select Carter at No. 9. He was projected to be the No. 1 overall pick of the draft before his role in the crash was revealed and before the Bears traded down from having the top pick.
NFL TEAMS MAKE RECORD-SETTING 43 TRADES DURING 2023 DRAFT WEEKEND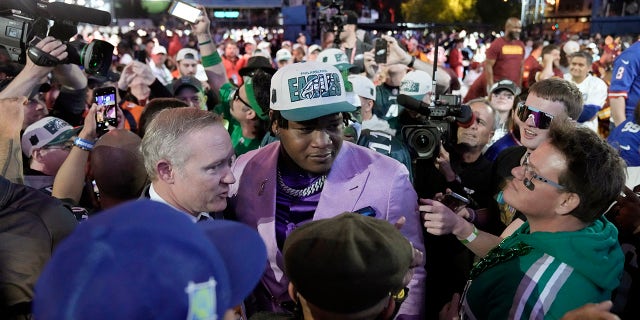 "We understand that there's a reason that he was available at nine," Eagles general manager Howie Roseman said. "I think everyone will tell you this is one of the most talented players in the draft and one of the most talented players to come out of college football in a long time."
Carter said most of the teams he met with didn't ask about the crash, including the Eagles.
"We spent a lot of time investigating the incident around it," Roseman added. "We talked to Jalen about a variety of things. We're not going to get into what we talk to our players about."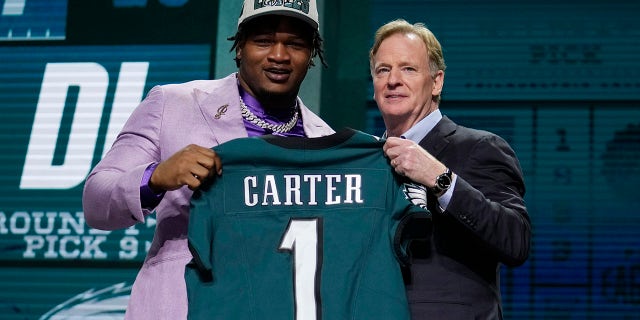 CLICK HERE TO GET THE FOX NEWS APP
Carter had 32 tackles, including seven for a loss and three sacks in 2022. Georgia won its second straight national championship.
The Associated Press contributed to this report.