A man is in an Australian jail after allegedly holding up tennis star Nick Kyrgios' mother at gunpoint.
Norlaila Kyrgios was in the passenger's seat of his son's Tesla when the suspect allegedly pointed a gun at her and asked for the keys of the car, according to ABC News in Australia.
The suspect asked Norlaila how to drive the car, but she said she did not know how. When he allegedly entered the driver's seat, she bolted the vehicle and ran and screamed for help. That's when the robber drove away.
CLICK HERE FOR MORE SPORTS COVERAGE ON FOXNEWS.COM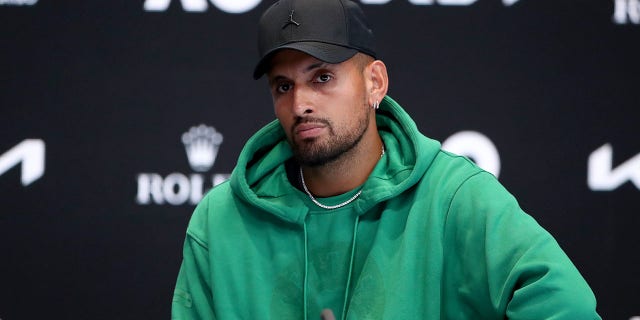 The 2022 Wimbledon finalist was nearby and with the help of a tracking device, police were able to locate the car. The chase lasted about 30 minutes, going through a school zone and suburban neighborhoods — yet Nick was able to remotely limit the vehicle's speed to 80 kph, or roughly 50 mph.
The 32-year-old suspect was caught. He then resisted arrest, resulting in another charge.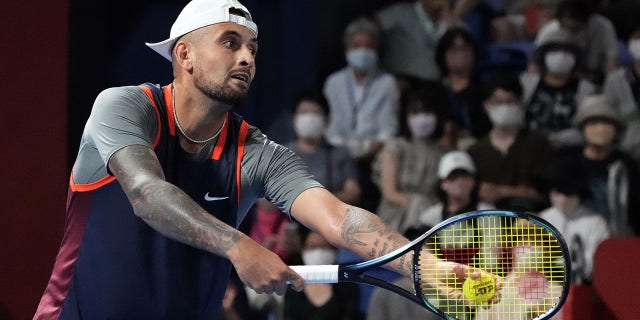 NICK KYRGIOS SHRUGS OFF NOVAK DJOKOVIC'S CLAIM HE WOULD COACH AUSTRALIAN STAR TO FIVE GRAND SLAM WINS
The suspect has been denied bail and has been hit with five charges, including aggravated armed robbery, failure to stop for police and driving while suspended, according to ABC News in Australia.
The incident occurred in Canberra. 
Kyrgios has not played in a tournament since October of last year as he nurses a knee injury.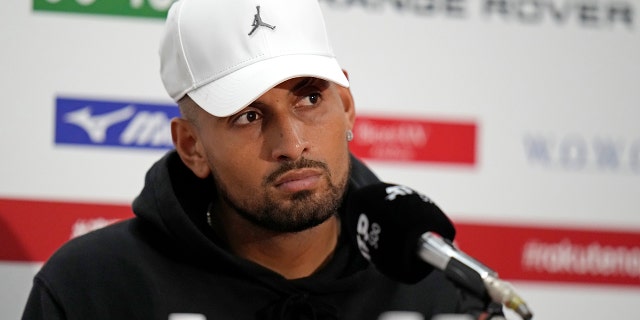 CLICK HERE TO GET THE FOX NEWS APP
He is eyeing a return to the French Open, which kicks off May 28.
The Associated Press contributed to this report.