A Nigerian helicopter which had been sent to rescue military personnel from a deadly attack crashed after being fired on by gunmen in the northcentral region, killing those on board, witnesses said on Wednesday.
The Nigerian Air Force said the MI-171 Helicopter was on a "casualty evacuation mission" in Niger state, one of the worst-hit states in deadly attacks carried out by gangs of bandits in the hard-hit north of the country.
The air force said the reason for the crash is being investigated and did not provide details of the casualties from the incident, which happened on Monday.
INDONESIA SEARCHES FOR 7 PEOPLE, INCLUDING AUSTRALIAN TOURISTS, MISSING IN WATERS FOLLOWING BAD WEATHER
Residents, however, told The Associated Press the helicopter was shot down by bandits in the state's Shiroro district as it conveyed soldiers wounded and killed in an earlier attack.
The gangs of bandits mostly comprise former herdsmen who have taken up arms after clashing with farming communities for several decades over limited access to land and water.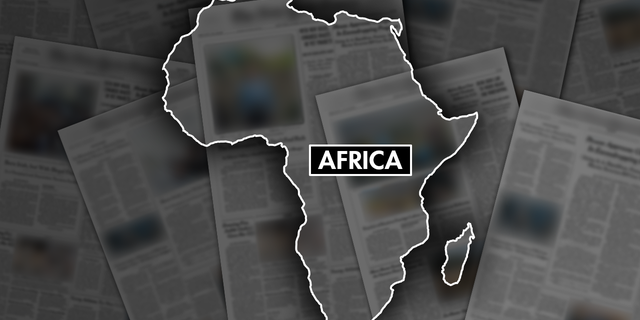 Nigerian President Bola Tinubu mourned the victims in a statement on Tuesday night. "In their dedicated service to our beloved country, they paid the ultimate price," he added.
Viral videos that appeared to have been taken at the scene showed bodies scattered around burnt helicopter parts as gunmen wielded sophisticated weapons and boasted about the crash.
PAKISTAN TRAIN CRASH KILLS MORE THAN 30 PEOPLE, NEARLY 100 INJURED
Bangida Kudodo, a youth leader from Shiroro, told the AP villagers watched as the gunmen shot the helicopter down. He said at least 20 military personnel died in the crash and in the attack that triggered the rescue mission.
"They (the gunmen) have held our people hostage and are now taking over the villages," Kudodo said.
Samaila Samu, another resident, said the attack was led by one of the gang leaders known as Dogo Gide, who has evaded military airstrikes and arrests for several years.
CLICK HERE TO GET THE FOX NEWS APP
"The bandits had attacked one village … and they killed many soldiers there. It was the plane that came to pack the dead bodies that they gunned down," said Samu.
The incident could further complicate Nigeria's security interventions in violent hotspots. Tinubu, who was elected this year as president, has failed to end the deadly attacks in remote communities despite promising during his campaign that that would be a key focus of his administration.