A North Carolina police officer and his wife are dead, and a double homicide investigation is underway after investigators found both of them gunned down in their home during a wellness check, according to authorities.
Officer Domingo Tavarez-Rodriguez failed to show up to work on Friday, April 28, according to Fayetteville Police Chief Kemberle Braden.
Supervisors tried to reach him by phone but could not get in touch, Braden said. Around 6 p.m., they went to the house in person.
"Once on scene, officers gained access to the residence and located two deceased individuals inside," Braden told reporters during an 11 p.m. news briefing.
CRIME-TROUBLED NC TOURIST TOWN PAYS $75 AN HOUR TO COUNTY SHERIFF'S DEPUTIES TO HELP BACK UP CITY COPS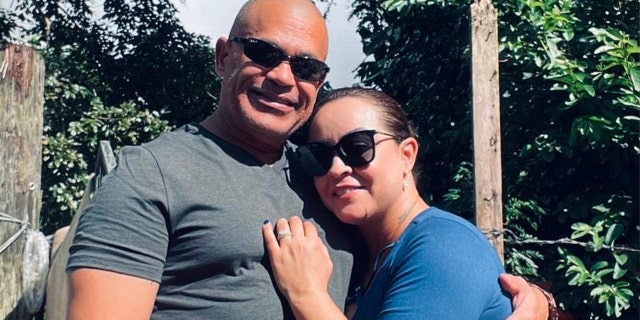 "The victims have been identified as Domingo Tavarez-Rodriguez, a Fayetteville police officer, and his wife, Yenitza Arroyo Torres," Braden said. "Both victims had sustained gunshot wounds."
The chief gave few other details surrounding the deaths.
Braden said he was limited in what he could address after Fayetteville police requested the North Carolina State Bureau of Investigation take the case because it involves an active-duty police officer.
SBI did not immediately respond to a request for comment.
NORTH CAROLINA TOURIST TOWN ON EDGE AFTER MAN SLASHED IN THE NECK OVER CIGARETTE IN LATEST VIOLENCE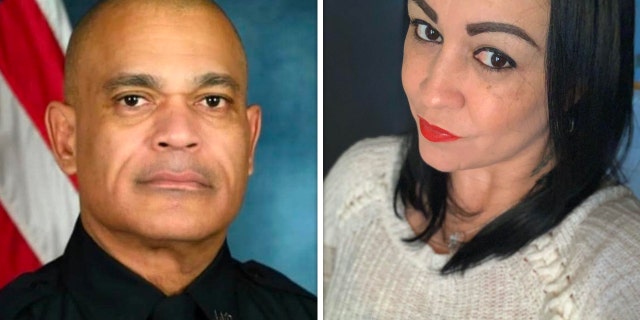 "My mother did not deserve to die this way; we are in so much pain; it was not her time to go," Torres' daughter, Doris Noemi, wrote on Facebook. "I try to remember her with her smile, but knowing I'm not going to talk to my mother ever again kills me."
Attempts to contact her directly were unsuccessful.
Tavarez-Rodriguez, whose friends called him "Mingo," joined the force in June 2021, the chief said.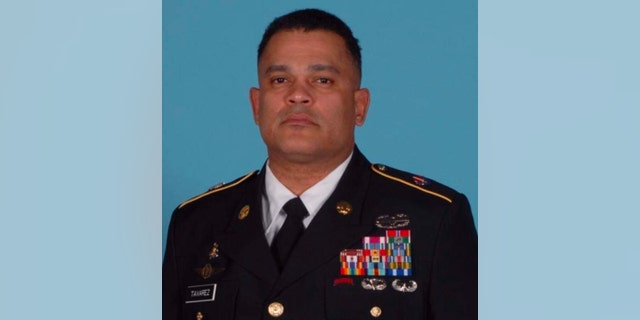 CLICK HERE TO GET THE FOX NEWS APP
Prior to becoming a police officer, the 53-year-old had retired from the military.
"Domingo was a stand-up guy who always looked out for his family, friends, and soldiers," a friend, Jason Torres, wrote on Facebook. "I'm grateful to have been able to serve with him in the U.S. Army. He was a great squad leader to me."