One of two Birmingham, Alabama, firefighters shot at a fire station last week died on Monday, according to city officials.
Firefighter Jordan Melton, 28, was pronounced dead five days after he was shot multiple times while working at Station 9 in the Norwood area, Birmingham Fire and Rescue Service announced. Melton completed the department's recruit school last month after several months of employment.
Birmingham Mayor Randall Woodfin said in a statement Monday evening that his "heart is hurting today."
"It devastates me to share that we've lost our own firefighter Jordan Melton. But before I talk about Jordan the public servant, I want to celebrate Jordan the man," Woodfin said.
BIRMINGHAM, ALABAMA, FIREFIGHTER SHOOTING: POLICE BELIEVE SUSPECT HAD PERSONAL CONFLICT WITH 1 OF 2 VICTIMS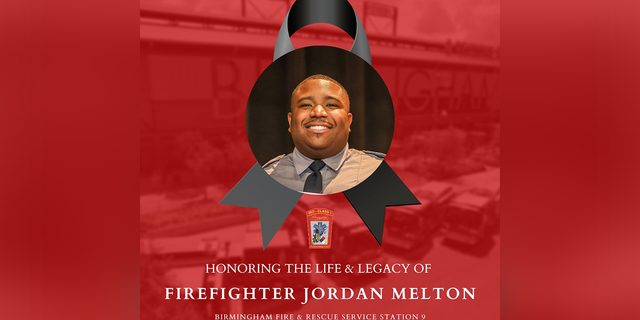 "Jordan was a vibrant young brother who was full of life. He loved to talk sports as much as he loved good barbecue," the mayor continued. "He had a brilliant mind for business, but he was always down to lighten the mood with a joke or two. He was also a wonderful son to his mother, who has been his rock in these difficult past few days."
Melton and fellow firefighter Jamal Jones were both shot Wednesday morning inside the station while conducting routine checks of the engines and equipment.
The firefighters were transported to a hospital in serious condition after being shot in the chest and legs, and both underwent surgery. Jones is still recovering from his injuries and remains hospitalized.
SHOOTING UNFOLDS AT BIRMINGHAM, ALABAMA FIRE STATION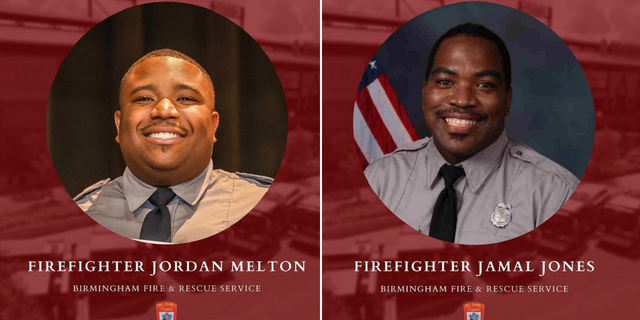 Police described the incident as a targeted attack, and the suspect is believed to have had a personal conflict with one of the victims.
Talking about Melton's BFRS photo, Woodfin said his "potential and pride" could be seen in his eyes and now much of it will go unrealized.
"Jordan had developed close ties with his fellow firefighters, which makes this loss all the more tragic," Woodfin continued. "Birmingham Fire is so much more than a collection of employees, they are a family in every sense of the word. And right now, that family is in a lot of pain."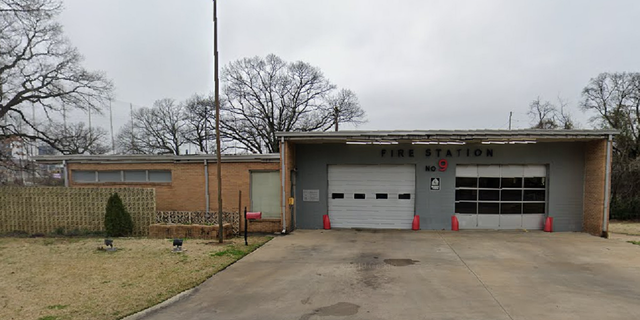 CLICK HERE TO GET THE FOX NEWS APP
The mayor asked that others join him "in wrapping our arms around Jordan's family today. They've lost a son, a brother, a friend and colleague. Know that we're exhausting every resource to find answers and justice for Jordan's loved ones."
"Jordan paid the ultimate price for his service to our city, we will not let that sacrifice be in vain. We are his family, and his memory will be honored," Woodfin concluded.