A wild cougar was spotted in Oregon near the shoreline at Cannon Beach on Sunday, with officials urging residents to stay away from the beach.
The adult animal was first observed on Haystack Rock before 8:00 a.m. Police reported that the cougar was still in the same location at 12:45 p.m.
Aerial images show the cougar wandering along the massive rock.
Haystack Rock, a basalt sea stack, is over 230 feet tall. It is located in the Pacific Ocean close to the shoreline.
WASHINGTON MOM SAVES TODDLER RUNNING TO HUG BLACK BEAR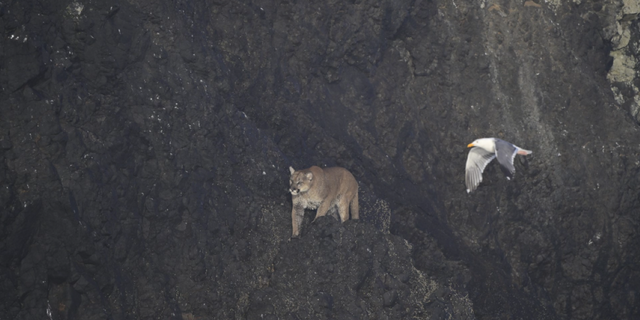 Local authorities urged residents to avoid the beach while they guide the cougar off the rock.
"The beach between Haystack Rock and the dunes is closed to allow the cougar an area to escape to, from off the rock," the Cannon Beach Police Department said on Facebook.
COUGAR BREAKS INTO WASHINGTON MAN'S HOME, PASSES OUT IN KITCHEN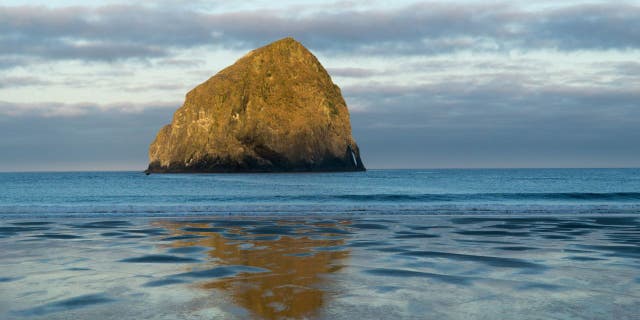 "We ask for your help and patience as we work through this unique situation," police added.
Local police are being assisted by Oregon State Police, Oregon Department of Fish and Wildlife, Oregon State Parks, Haystack Rock Awareness Program, and the Cannon Beach Fire Department.
CLICK HERE TO GET THE FOX NEWS APP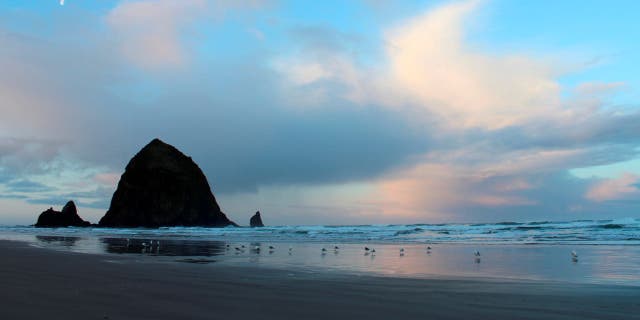 The Cannon Beach Police Department is actively investigating the incident. There are no additional details at the time.