The Green Bay Packers organization will enter its first season without four-time MVP Aaron Rodgers under center since 2008. 
After 18 seasons in Green Bay, Rodgers asked for a trade in the offseason, eventually getting his wish in April when the New York Jets sent multiple picks to the Packers in order to acquire the Super Bowl champion.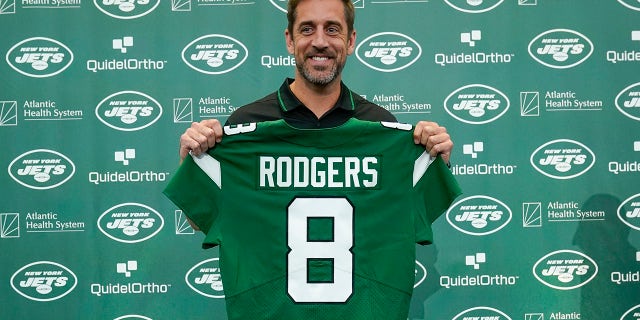 The relationship had reached its end as Green Bay was looking to start a new era with Jordan Love as the franchise quarterback. 
RAMS DEFENSIVE COORDINATOR RAHEEM MORRIS HELPS SAVE 3-YEAR-OLD FROM DROWNING IN POOL
While the Packers certainly are hoping to not bottom out without Rodgers, Packers' offensive lineman David Bakhtiari is calling the 2023 NFL season what it is. 
"How I look at is, it's disrespectful to say you're not rebuilding off a Hall of Fame quarterback," Bakhtiari said Wednesday after an OTA practice, according to ESPN. "It was disrespectful to say you weren't rebuilding off of Brett Favre when you moved to Aaron. No one knew Aaron and what he was going to be, so I'm not going to sit here and like pull back those words because that is, when you look at how it's been building, how we were chasing after it and the cap – there was a bunch of situations that can definitely allude to it – we have a young team."
It is not the first time the five-time Pro Bowl left tackle has voiced his opinion on the matter, twice this offseason saying the team is rebuilding.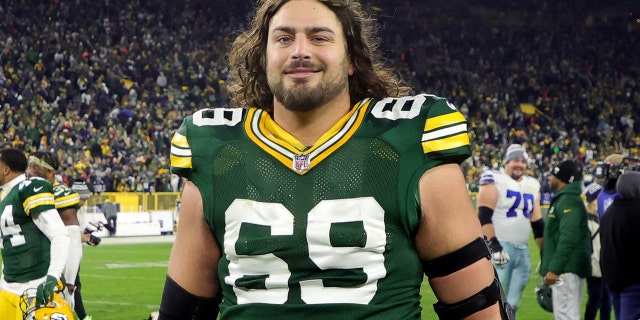 CLICK HERE FOR MORE SPORTS COVERAGE ON FOXNEWS.COM
Packers general manager Brian Gutekunst apparently disagrees, refusing to use the term following the Rodgers trade. 
"No, I don't ever look [at] it like that," Gutekunst said in April, per ESPN. "We're excited about this football team and where it can go. Obviously, we're a long ways away from what our 53-man roster and our 16-man practice squad is going to look like, but we're really excited about it. It's going to be new, obviously, specifically at quarterback, it looks like. But at the same time, the goals don't change around here. It's going to be the same goals we've always had, right?
"There's one goal here every single year, no matter what. And just like it was back the last time we moved on from one quarterback to the other, right? The goals are the same. It's going to be on those guys to put in the work. It's going to be exciting to see. Nothing's really changing."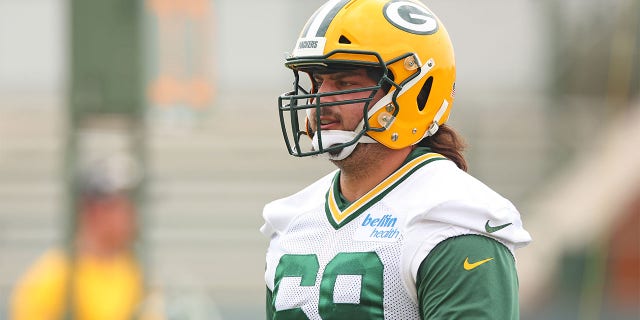 CLICK HERE TO GET THE FOX NEWS APP
On Wednesday, Bakhtiari pointed to the Seattle Seahawks – who made the NFL Playoffs after trading franchise QB Russell Wilson before the 2022 season – as to why a rebuild does not always mean experiencing a losing season. 
"I think the Seahawks rebuilt off of Russell [Wilson], look how that turned out," Bakhtiari said. "I can also give you the other side of the coin.  I don't know it off the top of my head, but that's how I look at, and it's a simple way to put it. We can splice it, cut it, make it look like who wants to be the hero or the villain on that word, but that's really what I mean."