The Green Bay Packers selected defensive lineman Lukas Van Ness at No. 13 of the 2023 NFL Draft Thursday night, and the former Iowa standout's dad went viral over the course of the night.
Van Ness and his family celebrated hearing his name called and his NFL dream being realized. 
The cameras in the Van Ness home caught his father patting Lukas' girlfriend, Frankie Kmet, on the backside. Kmet is the sister of Chicago Bears tight end Cole Kmet.
CLICK HERE FOR MORE SPORTS COVERAGE ON FOXNEWS.COM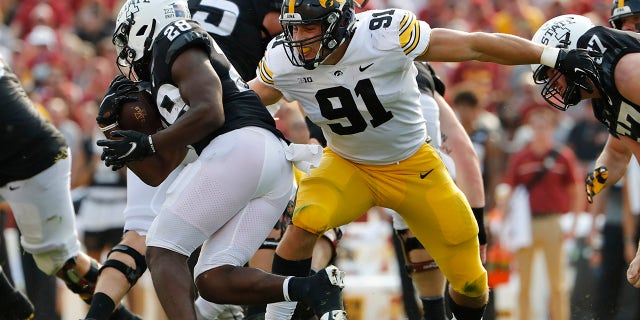 The awkward moment was among those that went viral from the Van Ness celebration. Other NFL fans were confused about how many girlfriends the college football defender had.
The Packers' selection came after the team traded Aaron Rodgers to the New York Jets in one of the biggest trades of the offseason.
FALCONS' BIJAN ROBINSON HOPES TO HAVE STARTED TREND AFTER HIGH SELECTION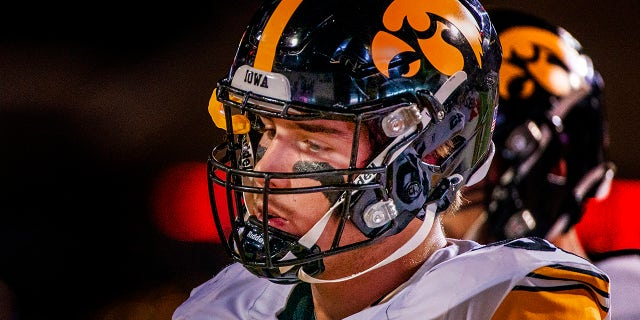 Van Ness was a standout defensive lineman for the Hawkeyes the last two seasons. 
In 2021, he played in all 13 games and had 33 total tackles — 8½ for a loss — and seven sacks. He also had a pass defended. In 2022, Van Ness played in all 13 games and had 37 total tackles, including 10½ for a loss, and six sacks. He was a second-team All-Big Ten selection in 2022.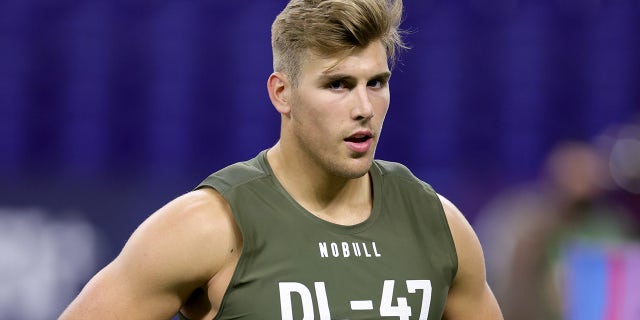 CLICK HERE TO GET THE FOX NEWS APP
The Packers were 8-9 last season and missed the playoffs for the first time since 2018. The defense ranked 17th in points and yards allowed. It marked the first time the Packers' defense finished outside the top 15 in both categories the same year since 2018.