The Green Bay Packers are entering the first season without Aaron Rodgers under center since 2008, but one wide receiver thinks the organization is in good hands. 
Second-year wideout Romeo Doubs is preparing for his first season catching passes from quarterback Jordan Love, who the Packers selected in the first round of the 2020 NFL Draft.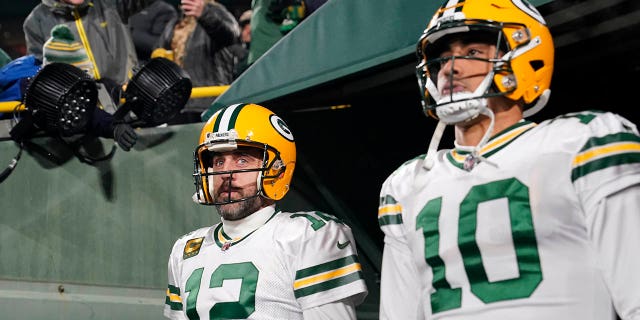 And Doubs doesn't see a drop-off in play as Green Bay goes from Rodgers to Love. 
TOM BRADY WOULDN'T 'CHOOSE' FOOTBALL FOR SON DUE TO 'CRAZY EXPECTATIONS'
"I think Jordan can do it. I think Jordan is a really good quarterback," Doubs told Spectrum News 1 Wisconsin. 
"When you go from Aaron Rodgers to Jordan, Aaron was a really great quarterback, but I believe Jordan can do the same exact thing. So I don't really see what's the big difference." 
Love was drafted by Green Bay to be Rodgers' replacement, but as Rodgers continued to play well, Love saw limited playing time in his first three seasons.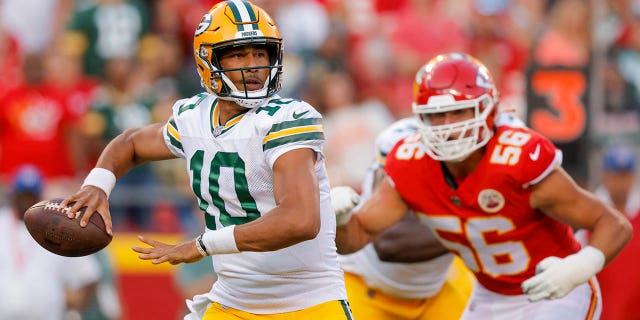 Love started one game during the 2021 season and attempted just 21 passes in 2022, filling in for Rodgers when the four-time MVP was injured against the Philadelphia Eagles in Week 12. 
CLICK HERE FOR MORE SPORTS COVERAGE ON FOXNEWS.COM
The Packers are now ready to move on from Rodgers after trading him to the New York Jets in April. And while many see Green Bay taking a step back in Love's first season as the starter, Doubs disagrees with the national narrative. 
"I see a progression. I see it going up. I don't see the Packers going down," Doubs told Spectrum News 1 Wisconsin. "I only focus on our room and our team in this organization. This organization is historic, and it's only winning. That's all. When you hear Green Bay, it's no losing, it's only winning."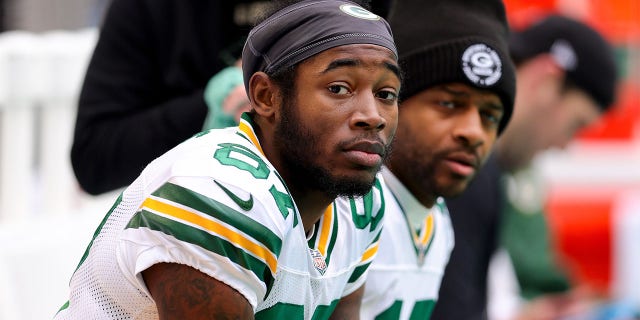 Doubs was selected by the Packers in the fourth round of the 2022 NFL Draft out of Nevada and caught 42 balls for 425 yards and three touchdowns in his rookie season. 
CLICK HERE TO GET THE FOX NEWS APP
While the Packers certainly are hoping to not bottom out without Rodgers, Packers' offensive lineman David Bakhtiari does see the change in signal-callers as a rebuild. 
"How I look at is, it's disrespectful to say you're not rebuilding off a Hall of Fame quarterback," Bakhtiari said Wednesday after an OTA practice, according to ESPN. "It was disrespectful to say you weren't rebuilding off of Brett Favre when you moved to Aaron. No one knew Aaron and what he was going to be, so I'm not going to sit here and like pull back those words because that is, when you look at how it's been building, how we were chasing after it and the cap – there was a bunch of situations that can definitely allude to it – we have a young team."