The operating budget for the Paris Olympics is "under control," the president of the organizing committee said Tuesday.
With one year to go before the opening ceremony, organizing committee president Tony Estanguet said partnership deals are on track, with 22 new sponsors joining since the start of the year.
"Just recently, we passed the $1.1 billion mark in secured revenue from our partners," Estanguet said. "This is unprecedented. It's obviously the first time that a sporting event in France has raised so much money from companies and partnerships."
FRENCH AUTHORITIES RAID PARIS OLYMPIC ORGANIZERS' OFFICES AS PART OF CORRUPTION PROBE
Estanguet said the money in investment does not include "a new premium partner with whom we're in talks."
Paris organizers are sill negotiating a partnership contract for the 2024 Games with luxury group LVMH.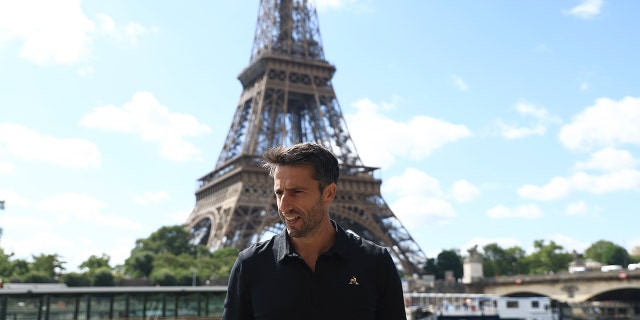 The organizing committee, known as COJO, has an operating budget of about $4.5 billion.
OLYMPIC GOLD SAILOR SAYS HE WAS STRUCK BY LIGHTNING, ATTACKED BY KILLER WHALES IN SIX-MONTH SPAN
Estanguet insisted that 96% of the budget is funded by the private sector, including the IOC, partner companies, as well as the ticketing office and licensing. He added that organizers aim to secure 92% of the budget by the end of the year.
"We continue with enthusiasm and serenity in a bid to achieve this goal," Estanguet said, adding that ticket sales have also been successful, with 6.8 million tickets already sold.
CLICK HERE TO GET THE FOX NEWS APP
The overall budget for the Paris Olympics, including the cost of building and renovating venues, is about $8.2 billion.