Chiefs quarterback Patrick Mahomes seemed to have a bittersweet moment during Thursday's night NFL Draft.
Tyree Wilson played college football at Mahomes' alma mater, Texas Tech. 
The star defensive end was selected by the Las Vegas Raiders early in the first round of the draft.
The Raiders play in the same division as Mahomes and the Chiefs.
CLICK HERE FOR MORE SPORTS COVERAGE ON FOXNEWS.COM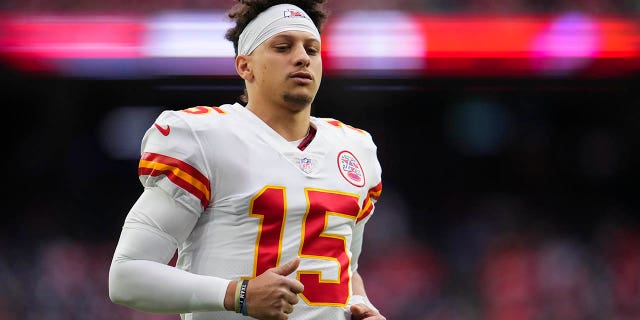 After the Raiders used the No. 7 overall pick on his fellow Red Raider, a conflicted Mahomes took to Twitter to congratulate Wilson
2023 NFL DRAFT: FALCONS TAKE CONSENSUS TOP RUNNING BACK BIJAN ROBINSON OFF BOARD AT NO. 8
"Take it easy on me big dawg!! @tyreewilson77 congrats tho!!" Mahomes wrote.
Mahomes made an appearance at the draft, which is being held in Kansas City.
Shortly before NFL Commissioner Roger Goodell opened the draft, Mahomes appeared on stage with teammate Travis Kelce. The pair also brought the Lombardi Trophy with them.
"Kansas City," Mahomes said, "I think we can do a little bit better than that. Chiefs Kingdom, can I hear you out there?"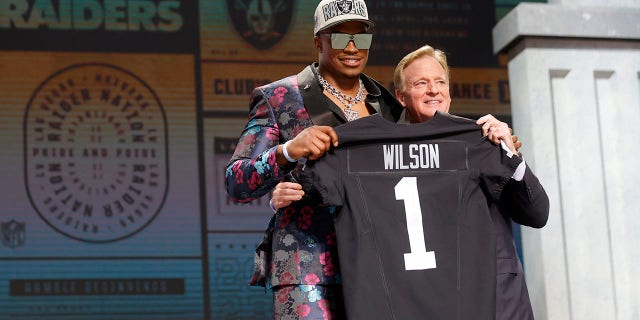 After loud cheers rang out from the crowd, Kelce grabbed the microphone and said, "Hey, we fought for our right to party!"
Mahomes and Wilson's careers did not overlap in Lubbock. But now that they play in the same division, they will see each other at least twice a year.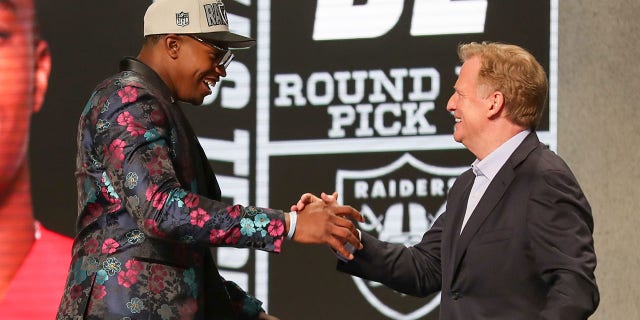 Mahomes is a two-time Super Bowl champion. Once the 2023 season kicks off, Mahomes will have to contend with Wilson's pass rushing prowess. 
CLICK HERE TO GET THE FOX NEWS APP
Wilson suffered a season-ending foot injury in November, but he said he expects to be ready for the start of training camp.