The PGA Tour season ends on Aug. 27. The Ryder Cup starts a month later. And then the top 50 players in the FedEx Cup will not have to play again until the start of 2024 unless they want to add to their trophy case or bank account.
PGA Tour Commissioner Jay Monahan doesn't see many top players staying home.
"I don't think it's realistic a player is going to the finish the Ryder Cup or the Presidents Cup and not play golf until January," Monahan said last week at the Wells Fargo Championship.
CLICK HERE FOR MORE SPORTS COVERAGE ON FOXNEWS.COM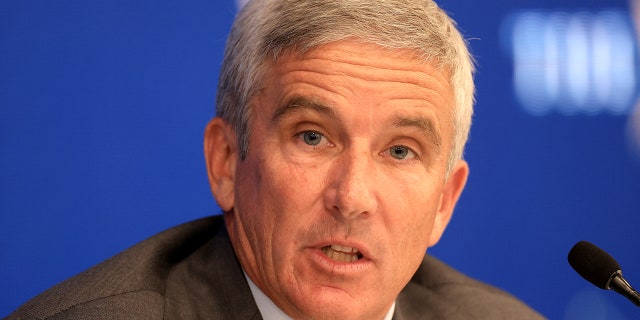 The idea of a real offseason sounds good on paper. Tiger Woods and Phil Mickelson were among those who lobbied for a shorter regular season. Woods in 2005 was lobbying for a condensed schedule that would bring the best players together more often.
PHIL MICKELSON CRITICIZES 'D–K MOVE' BY USGA THAT WILL LEAVE LIV'S TALOR GOOCH OUT OF US OPEN
The FedEx Cup arrived in 2007 and Woods was true to his word. He didn't play for 10 weeks, returning at his Target World Challenge in December. He won, prompting Colin Montgomerie to say, "If he took a bloody year off, it would help — never mind 10 weeks."
Mickelson had a stretch of playing post-Tour Championship in Singapore, China and the California event his management company ran. All were tied with corporate and business deals. Woods wound up going to Australia and Asia until back problems slowed him.
Now the PGA Tour will get a sense of how this generation of stars will react.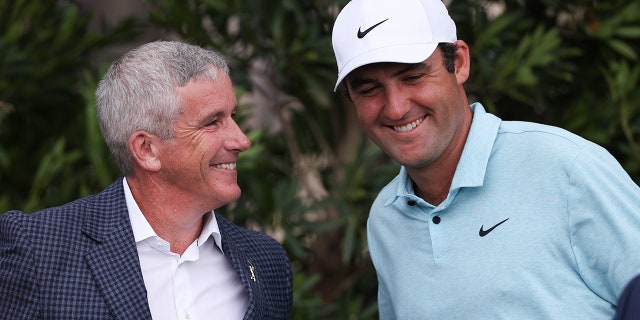 FedEx Cup points continue during the seven-tournament fall schedule, though the top 50 are locked in for all the $20 million events. The fall is for players to keep full status by finishing in the top 125 or to improve their position to qualify for some of the big events.
So why play? The way Monahan sees it, that's just what they do.
"I still think players want to say sharp. They're going to be competing against players in the top 70. I think you'll see the same, if not more players playing at that time of the year," he said. "Listen, winning is always going to have an incredible consequence on your career."
If that's the case, still to be determined is where the top players go. It was Ernie Els who said in 2007 the latter part of the year is when "you've got the wheelbarrow out. You want to cash in a little bit."
It's also worth noting the case of LIV Golf. Some top players, such as Dustin Johnson and Brooks Koepka, went three months without competing after the inaugural season ended. Time off did wonders for Koepka's health, and he had a runner-up finish at the Masters.
Johnson hasn't contended anywhere since returning and is No. 20 in the LIV Golf standings.
RICKIE'S GOLDEN TICKET
Before he had won on the PGA Tour, Rickie Fowler said in a 2011 interview that the status from being among the top 50 in the world was as valuable as winning a tournament.
So consider his tie for 14th in the Wells Fargo Championship a victory.
That was just enough to move Fowler to No. 50 in this week's world golf ranking, a place he had not been since the end of November 2020. Fowler missed the cut at Mayakoba and fell to No. 52, and he's been on the outside ever since.
The low point was the end of the 2022 season when he dropped to No. 185. Fowler tied for sixth at the Fortinet Championship, and he's been steadily climbing ever since. He hasn't missed a cut since October.
PGA TOUR CONFIRMS RORY MCLLROY WILL FORFEIT $3 MILLION OF PIP BONUS: 'HE KNEW THE CONSEQUENCES'
Fowler would seem certain to stay in the top 60 after the PGA Championship, which would make him exempt for the U.S. Open. He has to stay in the top 50 after the PGA to be exempt for the British Open.
The PGA Championship was the only major he played last year.
LIV BOTTOM TO MAJOR CHAMPIONSHIP
Sihwan Kim stands out on LIV Golf this year because his name always seems to be at the bottom of the 48-man fields.
Well, not always. He is coming off his best finish of the season two weeks ago when he was 45th in Singapore. In five events, Kim has finished ahead of a total of four players — Chase Koepka, Abraham Ancer and James Piot in Singapore, and Sam Horsfield in Australia when the Englishman withdrew because of injury.
Next up for Kim? The PGA Championship.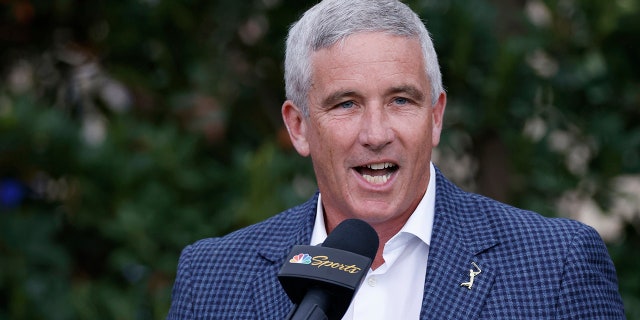 Never mind the 34-year-old American is at No. 239 in the world ranking. He has earned one of three spots from the new "International Federation Ranking." It was created this year to help tournaments identify players competing on the Asian Tour, Japan Golf Tour, PGA Tour of Australasia and Sunshine Tour.
Kim nailed down one of the top three spots by winning the Asian Tour Order of Merit last year. He is in a slump at the moment, but he doesn't have to look too far back to find good golf. He won twice last year, including the International Series-Thailand, and three of his seven top 10s were in International Series events.
The other two International Federation Ranking spots are going to Kazuki Higa of Japan and Ockie Strydom of South Africa. Higa received an invitation to the Masters last month.
Kim was freshman of the year at Stanford, and he won the U.S. Junior Amateur in 2008 at The Olympic Club in San Francisco. The PGA will be his second major. He missed the cut in the British Open at St. Andrews last summer.
EYE ON PEBBLE
The U.S. Women's Open is finally going to the most iconic U.S. Open course, and there's a long line to get in. The USGA has accepted a record 2,107 entries for the Women's Open at Pebble Beach on July 6-9.
Pebble Beach has held the men's U.S. Open six times, and now the world's best women get a crack. The U.S. Women's Open already is set to return to Pebble three more times through 2048.
It was the first time the number of entries surpassed 2,000. The previous record was 1,874 set last year for the Women's Open at Pine Needles.
Qualifying began Tuesday and takes place at 23 courses through June 7. Among those who signed up to qualify include past champions Paula Creamer and Cristie Kerr, who each received exemptions two years ago.
Three-time Women's Open champion Annika Sorenstam received a special exemption, as did 2011 champion So Yeon Ryu.
DIVOTS
The PGA Tour is enhancing its "PGA Tour University" program by offering the leading player coming out of college a card for the rest of 2023 and all of 2024 (subject to re-rankings during 2024). Players who finish at Nos. 2-5 have Korn Ferry status through 2024 and can play unlimited PGA Tour events on sponsor exemptions. … The Epson Tour is adding the Black Desert Resort Championship in Salt Lake City to its schedule. The record purse of $375,000 brings the season prize fund to over $5 million. Five years ago, the tour's prize money was just under $3 million. … Ludvig Aberg of Texas Tech has a chance to join Jon Rahm as the only back-to-back winners of the Ben Hogan Award given to the nation's top college golfer. Aberg was named a finalist along with Gordon Sargent of Vanderbilt and Michael Thorbjornsen of Stanford. … Six days after he was appointed Presidents Cup captain, Jim Furyk was tapped to be one of Zach Johnson's assistants at the Ryder Cup. Furyk, the U.S. captain in the 2018 loss in France, was an assistant for winning teams at Hazeltine and Whistling Straits.
STAT OF THE WEEK
Out of 11 players with LIV Golf who filed an antitrust lawsuit against the PGA Tour last August, only Bryson DeChambeau and Matt Jones remain as plaintiffs. Peter Uihlein was the most recent player to remove himself from the lawsuit.
CLICK HERE TO GET THE FOX NEWS APP
FINAL WORD
"Tiger was pretty clear when he captained the Presidents Cup in Australia that was going to be his moment. He wants that moment to be shared with others. Once he tells you he's going to do something a certain way, that's the way he's going to do it." — Jay Monahan on why Tiger Woods wasn't considered to be Presidents Cup captain again