Legendary NBA coach Phil Jackson found himself the topic of controversy last month after saying he was not watching a lot of basketball due to the game becoming too political. 
Jackson made the comments on an episode of the "Tetragrammaton with Rick Rubin" podcast and poked fun at NBA's players wearing social justice messages on the back of their jerseys during the NBA's Bubble in Orlando, FL.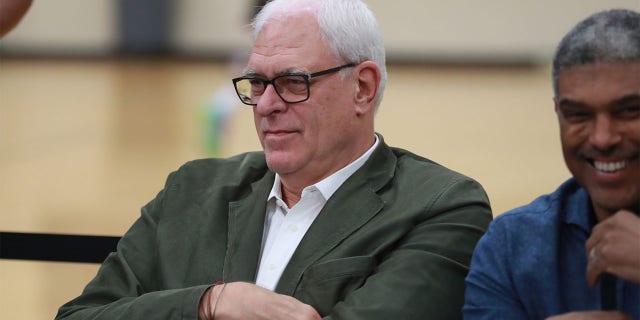 He said the NBA was "catering" to a certain audience, which turned off fans who wanted to keep politics out of sports. 
Jackson was asked about his comments on the latest episode of Stacey King's Gimme the Hot Sauce, an Audacy podcast, saying that critics had failed to understand the humor behind them. 
EX-LAKERS STAR REACTS TO PHIL JACKSON ADMITTING HE DOESN'T WATCH NBA ANYMORE: 'IT'S ALL POLITICAL'
"I don't think people got the humor. . . . The names are on the back of the players that were in the bubble because if you apply them to defending and challenging and going to the hoop, and you use those monikers that were on the names, it had a funny aspect to it," Jackson said. "That's just what I was bringing up to the kids. Visually, this is kind of humorous."
"I had nothing against BLM or the cause that was behind it. The humorous nature of going completely woke by the NBA really was like, it's pretty hard to watch."
In his initial comments regarding the Orlando bubble, Jackson said he cracked jokes about the social justice messages on the jerseys, which his grandchildren found humorous.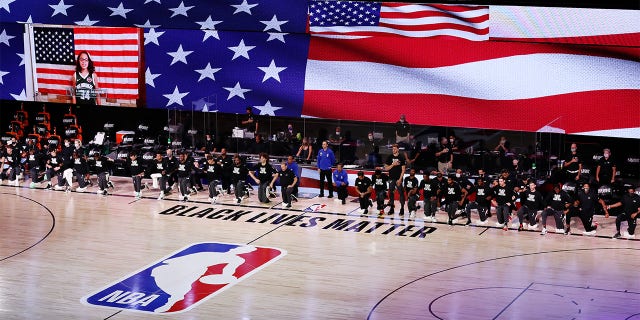 "They went into the lockout year, and they did something that was kind of wonky. They did a bubble down in Orlando, and all the teams that could qualify went down there, and stayed down there," he continued. "And they had things on their backs like 'Justice.' I made a little funny thing like, 'Justice just went to the basket, and Equal Opportunity just knocked him down.' . . . So, my grandkids thought that was pretty funny to play up those names. So, I couldn't watch that."
CLICK HERE FOR MORE SPORTS COVERAGE ON FOXNEWS.COM
Jackson continued, "They even had slogans on the floor, on the baseline. It was catering. It was trying to cater to an audience, or trying to bring a certain audience into play. And they didn't know it was turning other people off. People want to see sports as non-political.
"We've had a lot of different type of players that have gone on to be . . . Bill Bradley was a senator, a number of baseball players have been representatives and senators. . . . But their politics stay out of the game. It doesn't need to be there."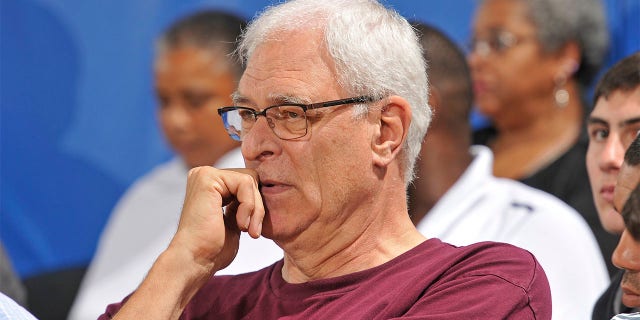 Jackson immediately faced backlash for his comments, with former NBA player and current ESPN analyst Jalen Rose ripping the 11-time NBA champion coach in a video posted to Twitter. 
CLICK HERE TO GET THE FOX NEWS APP
"You can't make this up. Hall of Fame coach and 11-time champion Phil Jackson claims to have stopped supporting the NBA because it became 'too political' when it went into the bubble and was catering to certain audiences by putting slogans on the back of jerseys and Black Lives Matter on the floor," Rose said. 
"The same Phil Jackson that won championships with some of the greatest Black athletes in the history of the game – Michael Jordan, Scottie Pippen, Shaquille O'Neal, Kobe Bryant. Made millions on their backs and off their sweat equity. You're sitting there watching the game with your grandkids and y'all think its funny when justice passes the ball to equal opportunity. When somebody shows you who they are, believe them.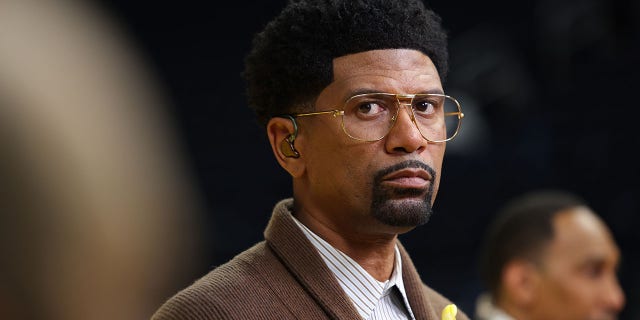 "So, stop watching . . . forever."
SUNS' KEVIN DURANT CALLS BLOWOUT LOSS TO NUGGETS 'EMBARRASSING' AS PHOENIX HEADS INTO OFFSEASON
Jackson won six NBA titles as head coach of the Chicago Bulls in the 1990s and five titles with the Los Angeles Lakers in the 2000s. 
He was hired to be the President of Basketball Operations for the New York Knicks in 2014 before being fired after three seasons.