Philadelphia Phillies reliever Matt Strahm finally walked back into his home dugout at Citizens Bank Park on Saturday after going through a long standoff with his former Boston Red Sox teammate Kutter Crawford following the national anthem. 
Little did he know he'd have to head to the clubhouse instead because umpires ejected both him and Crawford for their actions. 
Standoffs on the field, court or ice have been going on for quite some time in sports when the national anthem comes to a conclusion. It's simply for bragging rights, as the last man standing on their respective playing surface gets the "win."
CLICK HERE FOR MORE SPORTS COVERAGE ON FOXNEWS.COM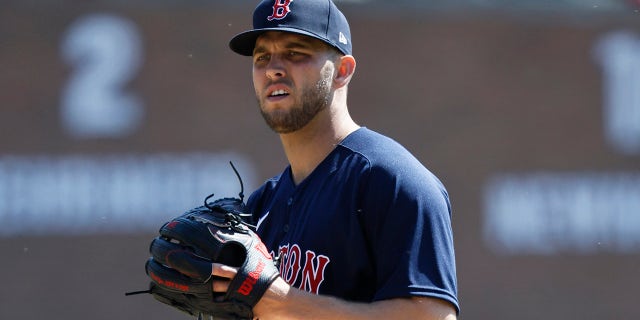 Well, with MLB instituting their new pitch clock rules to speed up the game of baseball, Strahm and Crawford took things a bit too far when umpires warned them to leave the field, and then had no choice but to kick them out. 
Speaking with Audacy's "Baseball Isn't Boring" podcast, Strahm explained the whole situation that resulted in not just an ejection, but a fine from the league as well. 
"Zero of it was planned," he explained. "The anthem was over, I looked across, and Kutter kind of gave me a grin. And I knew exactly what that grin meant so I just stood there. Zero plan on that. Just locked eyes after the anthem and both still had our hat over our heart and neither of us were moving.
PHILLIES FAN CARTED OFF FIELD AFTER FALLING INTO BULLPEN
"I've never done anything like that in my life, but if you know me, you know competition's everything to me so I kind of felt like I was being called out right there. Looking back on it, probably not the wisest decision I've made in my big-league career, but yeah, moving on."
Despite the ejection, it appeared Strahm did win the bragging rights, though.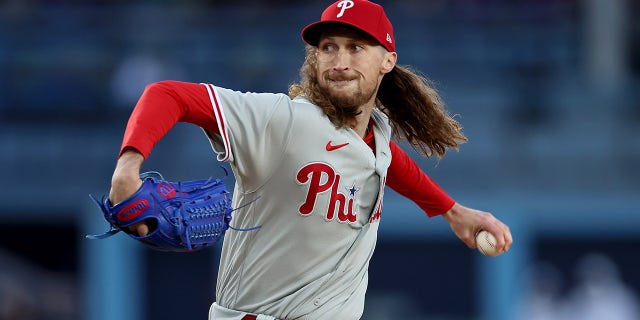 "I didn't even realize I was thrown out," he said. "The first base umpire came over to me and said 'You got to get going.' And all I said was 'OK, well it's our home field so he should go first, right?' And then he said 'OK,' and when I looked over Kutter was leaving, and I walked down the steps and they told me I was thrown out… (Rob Thomson) told me I got thrown out once I got down there. Never seen a warning or anything, but I guess should've known better with how strict they are with the pitch clock. Lesson learned. Embarrassing moment, learn from it, move on."
Being that Crawford is on the 15-day injured list at the moment, his fine for being ejected is much higher than Strahm's, but Red Sox manager Alex Cora said he'll be getting help from a certain teammate.
"I know there's a guy that went to the same school as him that's probably going to take care of that," he said.
Chris Sale and Crawford both attended Florida Gulf Coast University, so that's where the help could be coming.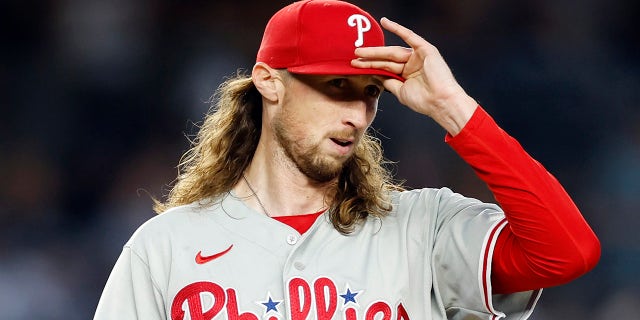 CLICK HERE TO GET THE FOX NEWS APP
It is unknown how much Crawford and Strahm were fined.