Pope Francis met with a high-ranking leader of the Russian Orthodox Church, raising questions on the status of a secret "mission" in Ukraine.
The pontiff greeted Russian Orthodox Metropolitan Anthony of Volokolamsk at the Vatican on Wednesday following his weekly general audience in St. Peter's Square.
POPE FRANCIS CONFIRMS SECRET VATICAN MISSION IN UKRAINE
Anthony is the chairman for External Church Relations of the Moscow Patriarchate and serves as a foreign relations envoy for Patriarch Kirill — head of the Orthodox Church in Russia and close ally of Russian President Vladimir Putin.
Following the general audience, Anthony approached the pontiff and clasped hands with him as the two spoke inaudibly for approximately a minute.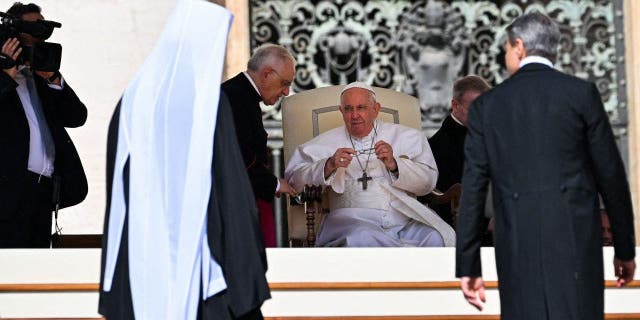 POPE FRANCIS GIVES WOMEN THE RIGHT TO VOTE AT MEETING OF BISHOPS
The Orthodox metropolitan presented the pope with a Christian icon before being met and escorted by Vatican staff.
Pope Francis confirmed Sunday that the Vatican is involved in a secret peace "mission" aimed to return Ukrainian children who were moved to Russia during the war between the two nations.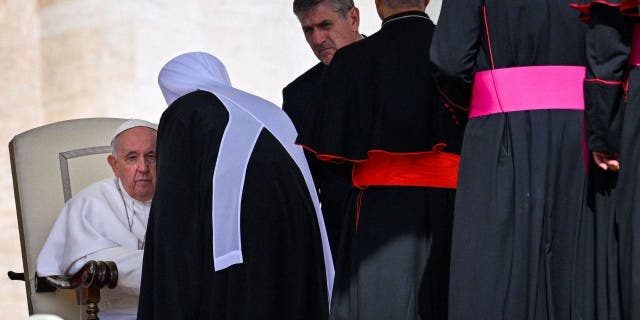 POPE FRANCIS EYES 2024 VISIT TO NATIVE ARGENTINA
"I'm available to do anything," Francis said during a press conference. "There's a mission that's not public that's underway. When it's public, I'll talk about it."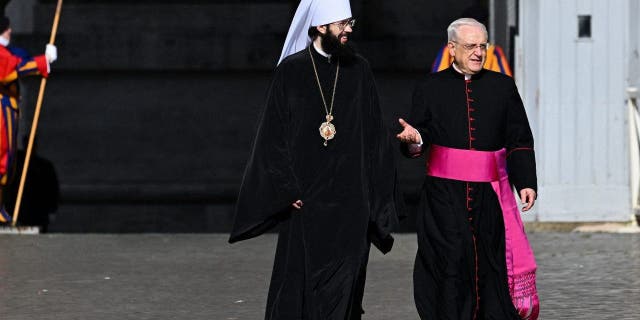 Ukraine Prime Minister Denys Shmyhal said Thursday he asked the pope for assistance in this effort to bring his country's children back home.
CLICK HERE TO GET THE FOX NEWS APP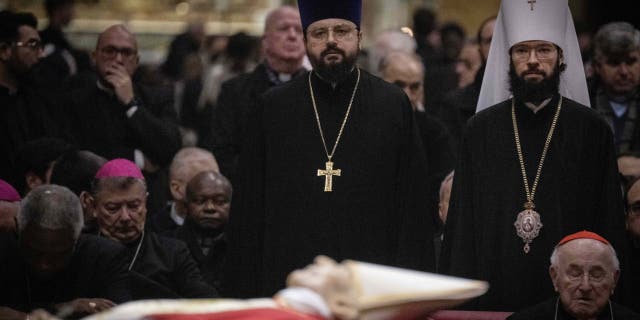 "I asked the Vatican and the Holy Father for help in getting back children taken by force by Russia," Shmyhal told reporters.
Fox News' Patrick Hauf contributed to this report.