COMMENTARY: Ex-brave soldier? More like Mummy's boy rushing home to cry.
Heartless Harry really knows how to twist the knife when it comes to his once-beloved family, who have done nothing but support him for thirty-plus years.
Westminster Abbey was alight with the news that the bad-boy Prince had arrived to finally show some kind of respect to his father, King Charles, on this very historic occasion.
Bouncing in laughing and smiling, there was no facial embarrassment, given the fact he has trashed his family across the world via TV, print and social media with endless fictitious stories about racism, recognition for his wife, Meghan, and general treatment of his lavish time in the royal family.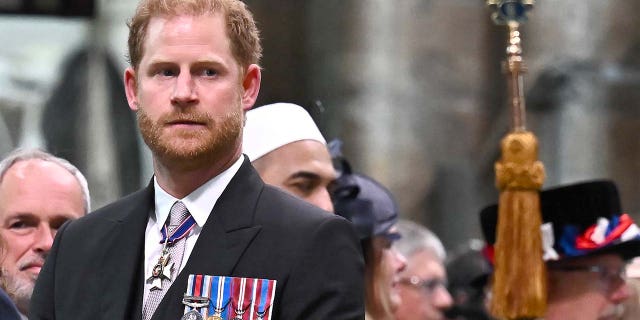 But why did Harry refuse the chance to at least spend some time with his family alone without the praying mantis grip of Meghan's arm?
PRINCE HARRY BOLTS AFTER KING CHARLES' CORONATION; MEGHAN MARKLE LIKELY WATCHED ON TV: EXPERTS
King Charles, along with Camilla, really had no idea what time Harry was arriving back here to the UK, and even more so what time he was to depart, although he was happy to share this in the abbey with Jack Brooksbank in a conversation Harry had to know would be picked up by lip readers assigned to the royal occasions and splashed over the media that he loathes so much.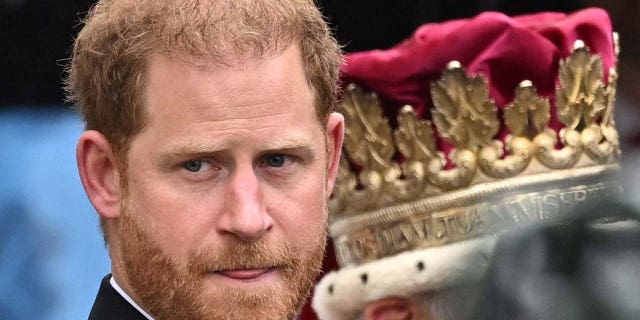 CORONATION OF KING CHARLES III: THE HISTORIC DAY IN PHOTOS
The message was loud and clear – I am here for duty and media profile – simple as that. He knows that this will be a talking point on any chat show or book promotion looming, but above all, for the ex-royal, it's all about the cash. Never mind the move and reach-out from a family who has been subjected to months of bad press, thanks to Harry and his wife, Meghan.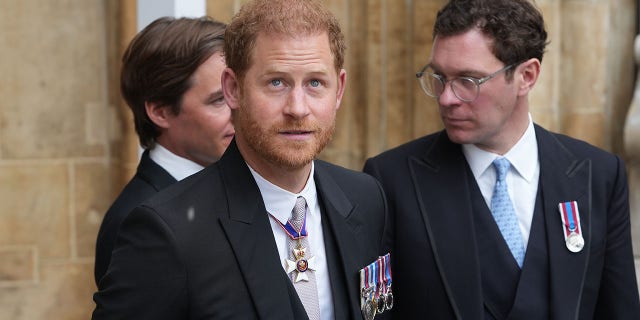 Directly after the ceremony, Harry was seen rushing towards a car with a Met Police escort and looking to board a flight back to the U.S., where a world of feeding chickens, plotting revenge against the UK press and further attacks on his family, awaits.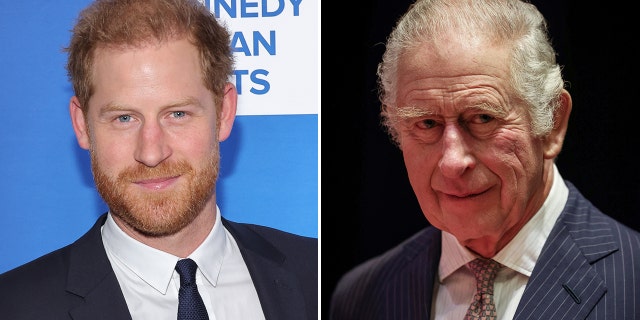 While he may wear a rictus grin alongside his Muttley medals on display, he knew that all eyes would, for the first time, not be on him. Wife Meghan wisely chose to stay away, given that she knows how disliked she has become here in the UK.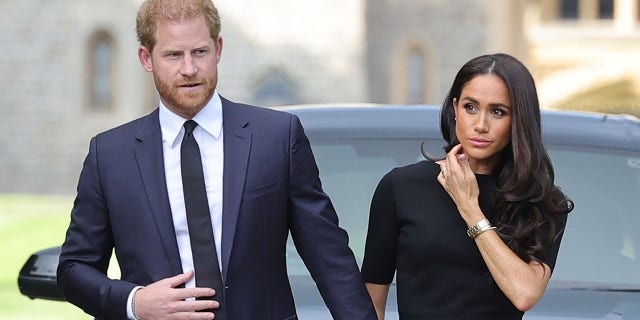 PRINCE HARRY, PRINCE ANDREW ATTEND KING CHARLES CORONATION AMID ROYAL FAMILY DRAMA
But better things – even the UK weather held off long enough for all to enjoy the wonderful, staged event, which delighted millions in the mall and billions around the world. The heavens opened, though, but this did not deter so many who were happy to be part of the wonderful celebration.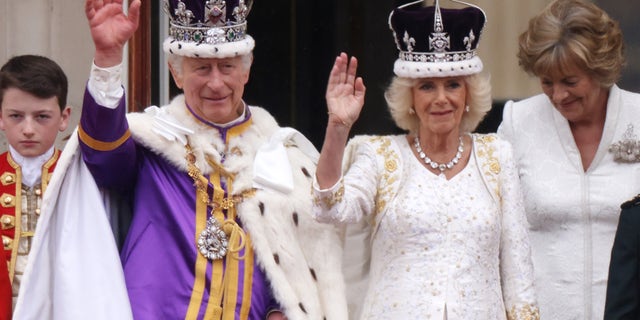 A source who is close to Harry told me that he "didn't bow to the new King or sing the anthem" – beyond shameful, yet to many, Harry is the victim.
CLICK HERE TO SIGN UP FOR THE ENTERTAINMENT NEWSLETTER
Meanwhile, the star of the show for many was Prince Louis. But why did Prince Louis leave his seat during the Coronation ceremony? There is much speculation on what happened, as he was there and then gone, but the simple fact was it was planned after the incident at the Platinum Jubilee, in which Catherine at points struggled to contain his excitement. 
And well, this could not happen at the coronation, and so it was agreed that he would have various comfort breaks.
CLICK HERE TO GET THE FOX NEWS APP
Meanwhile, George – looking directly at his future with all that was going around him – sat it out, as did Princess Charlotte. But what a memory all three are going to have.