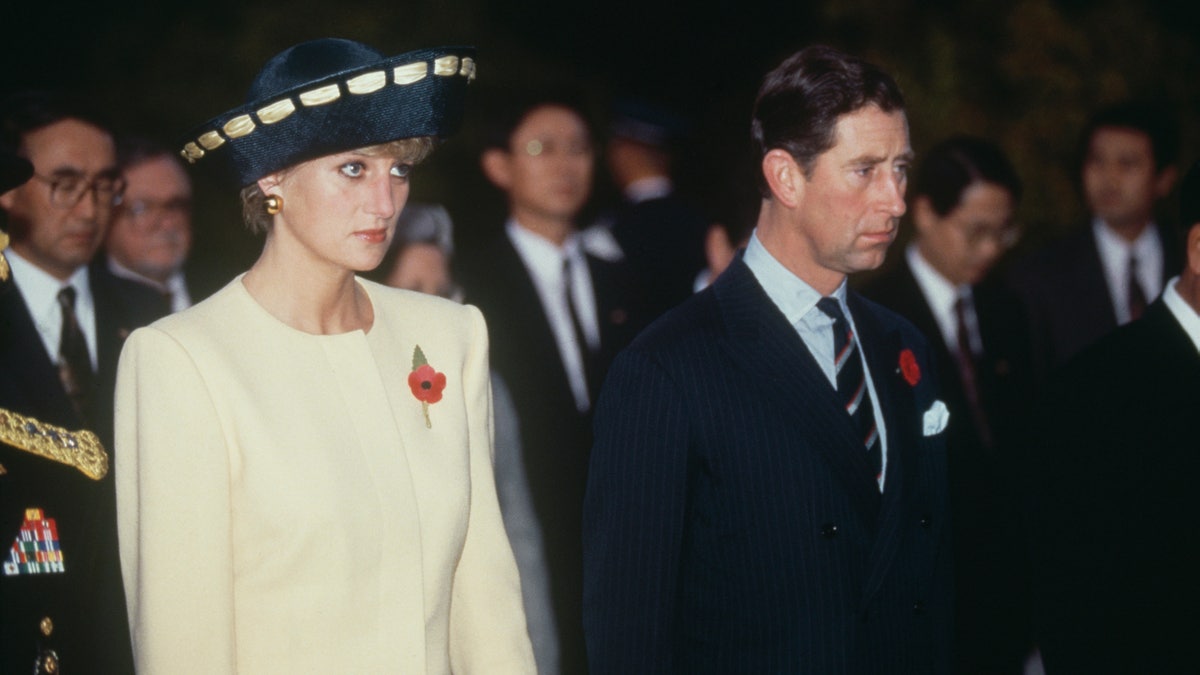 In a historic moment, not just for the United Kingdom but also for the world, King Charles III has been formally crowned less than a year following the death of Queen Elizabeth II. As eyes look on the new king and queen consort, Fox News royal contributor Christopher Andersen argued audiences worldwide are "more interested than ever" in the royal family due to the late Princess Diana's continued impact on the public.
CORONATION OF KING CHARLES III: THE HISTORIC DAY IN PHOTOS
CHRISTOPHER ANDERSEN: I covered for People magazine, covered the silver jubilee of the Queen in 1977, marking her 25th anniversary on the throne. And I remember being in Westminster Abbey, and for whatever reason, we were seated quite close to the royal family. They all came in. And this is three years before Diana appeared on the scene. And yes, they were famous. They were people, of course, globally known, but it was a kind of a waxworks bunch. You know, Madame Tussaud's walking towards you. Wasn't an exciting group. Diana enters the picture, everything changes. So when I look at this, I think, Gee, the elephant in the abbey in a sense is still Diana because of the impact that she had and continues to have really on the public. And people talk about people not being interested in the royals anymore. I think they're more interested than ever because of all the drama of the scandal.
…
As I watched this carriage go by, and I think of the differences here. This is the Diamond Jubilee carriage. And it has been refashioned and made comfortable with air conditioning and hydraulics and all sorts of things and contains all these little bits and pieces of British history. I'm going back to the time when Elizabeth was crowned and wondering what Charles's memories are of that, because we've seen television footage of him sitting between his aunt, Princess Margaret and the queen mother and fidgeting and looking bored. There was a moment when the queen's the crown was placed on the new queen's head and his hand went, and the cameras caught this, went reflexively to his own head, and he realized he had this brilliantine glop on his head. 
He talks about this one of his childhood memories. He immediately sniffed it and then put it under the Queen's mother's nose to consider the scent of it. So, I mean, you have to remember this is a family, and he'll have childhood memories when he gets to the point where the crown is placed on his head. It would be quite moving for him, I'm sure. Camilla, as you pointed out before, I think she could never have dreamed the million years that she would be in this position, nor could anyone else have thought that. And I think she'll be trembling. And we'll see what happens. It's one thing to wed the future king, to be allowed to do it because the king promised you'd never be queen. You'll be princess consort, and then have the rest of the nation watch that crown placed on your head. It'll be interesting to see what that moment is like for her to know. 
…
A lot of people do remember that right after Diana's death, [Camilla] was one of the most reviled and despised people, not just in this country, but in the world. And it took a long time for her to make this journey to this moment.
KING CHARLES OFFICIALLY CROWNED IN CORONATION CEREMONY
King Charles III was officially crowned Saturday during a ceremony at Westminster Abbey in London. The coronation takes place nearly eight months after his mother, Queen Elizabeth II passed away at the age of 96. 
The king was crowned while seated in the Coronation Chair, holding the Scepter with Cross in his right, gloved hand and the Scepter with Dove in his left hand. He was crowned with St. Edward's Crown, which was created in 1661 and will only be worn during the ceremony.
CLICK HERE TO GET THE FOX NEWS APP
After the crown was placed on his head, the bells at Westminster Abbey rang for two minutes. King Charles was then escorted from the Coronation Chair to the throne.
King Charles is the first coronation in 70 years. His mother, Queen Elizabeth II was the last person to be crowned in England. Her coronation took place on June 2, 1953, with over 8,000 guests attending. The 1953 coronation was the first to be televised, at the request of the 27-year-old queen. 
Fox News' Lauryn Overhultz, Brie Stimson, Stephanie Nolasco and Tracy Wright contributed to this report.