Former Tennessee Titans offensive lineman Taylor Lewan had reconstructive ACL surgery in October 2020, but he seems to think it has not helped him.
That's why the three-time Pro Bowler has filed a lawsuit against "the people … that are involved with my surgery."
"Fans that have followed my career, seeing those years before the ACL surgery and obviously after the ACL surgery kind of wondering what the hell is happening with Lewan," Lewan said. "Since 2020, it's sucked. It's been tough."
CLICK HERE FOR MORE SPORTS COVERAGE ON FOXNEWS.COM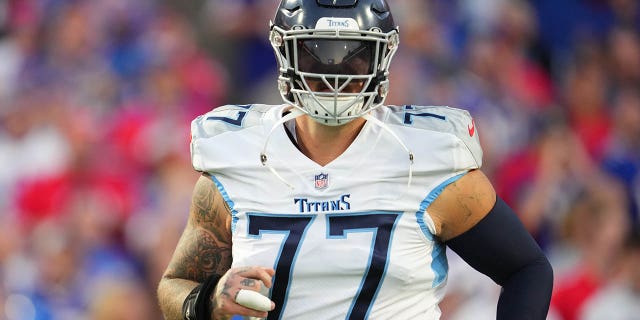 Because it is a legal matter, Lewan declined to shed much more light on the situation.
Lewan was ready for Week 1 of the 2021 season following the surgery but missed three games. In Week 2 of last year, he suffered an injury to the same knee that knocked him out for the year.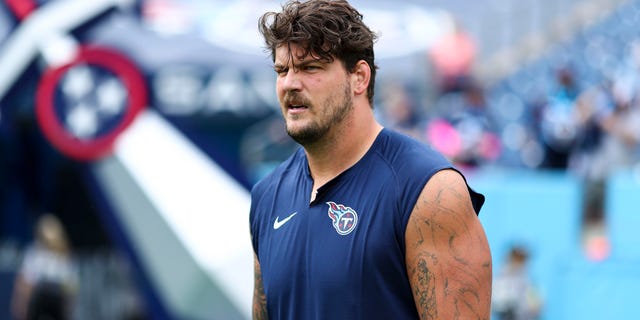 PATRIOTS PICK AGREES '1000%' WITH DEION SANDERS' COMMENTS ON LACK OF HBCU PLAYERS SELECTED IN NFL DRAFT
Lewan was drafted by the organization in 2014 as the 11th overall pick and has contemplated retirement since being released by the team in March.
He had a 71.4 PFF grade in 2021, but his pass-blocking grade from 2015 to 2019 was an 87.6.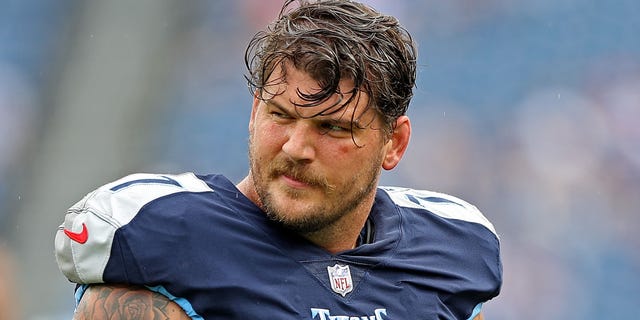 CLICK HERE TO GET THE FOX NEWS APP
If he does not retire, Lewan has said he refuses to play for the Titans' division rivals — the Indianapolis Colts, Houston Texans and Jacksonville Jaguars.