The New Jersey Consortium of Pregnancy Centers is suing the state over a consumer alert that argues the centers engage in deceptive practices. 
Eileen Den Bleyker, an attorney representing the consortium, told Fox News Digital the alerts were a "surprise" to her because the centers, which she says are in compliance with state law, have been serving clients for over 30 years and were not aware of complaints against them.  
"Many CPCs do not provide health care at all, despite suggesting to the public that they do,"  the consumer alert reads. "CPCs are not licensed medical facilities and do not employ licensed medical professionals, which means that CPC staff likely are not required to keep your health information private or follow medical ethics rules and standards of care. CPCs may also provide false or misleading information about abortion, including the physical and mental health effects of abortion, to deter people from choosing abortion." 
"Not wanting to jump to any conclusions, the first thing we said was, 'What is the problem?' If there is a problem, we want to know about it, we want to see where it is, we want to correct it," Den Bleyker said. "… We focused their attention on those and asked for documents to support those (claims)… where are the facts?" 
The attorney, who is also a member of the board of directors of a pregnancy center, first submitted a government records request asking for information about complaints against the pregnancy centers, a list of the centers and any investigations into them. The state replied that they needed a time extension, which was granted. A month later, government records request officials said the request was not proper because the consortium did not adequately describe what they were looking for.   
PROFESSOR HURLS STUDENTS' PRO-LIFE DISPLAY AFTER PROFANITY-LACED TIRADE: 'TRIGGERING MY STUDENTS' 
Den Bleyker sent another detailed request and says she was told a list of the pregnancy centers and documented complaints against them did not exist. Further requested information about the consumer alert claims was denied. The centers tried to avoid litigation by reaching out to the attorney general's office for a meeting, but they did not respond to the request and the case is currently pending. 
"If there is a problem, why wouldn't (they) tell us about it so it can be corrected?," she said. "Why not have a dialogue with the pregnancy centers? I just fail to understand. Other industries, they would reach out to correct problems." 
Den Bleyker argues the alert, which warns citizens the centers try to prevent women from getting abortions, is "outright false" because abortion has been legal in New Jersey since 1973 and the Dobbs decision did not change that.  
"They are implying a motive that is just not true and how can you ever prove someone's motive… which makes me skeptical about this alert," she explained.  "…We would like to see where they are coming up with the facts to say that." 
The state's allegations that "some" pregnancy centers engage in deceptive practices is nefarious, according to the plaintiff, because there is no way to distinguish between the "bad actors" and those complying with the law. While the state alleges centers use unlicensed individuals, the attorney said ultrasound sonographers are not licensed by the state of New Jersey. She said claims the centers, which often provide material needs, support services and parenting classes, have people wearing lab coats and pretending they are medical clinics are "ludicrous." 
"When you have something that is put out in this fashion, allegations like this, there is no way to defend against it. It is totally unfair," Den Bleyker argued. "If you were being charged with a crime, by the state or a law enforcement agency, the law requires that they come and set out the allegations so you can defend it and then they have to prove it. They can't just say something without proof behind it." 
CLICK HERE TO GET THE FOX NEWS APP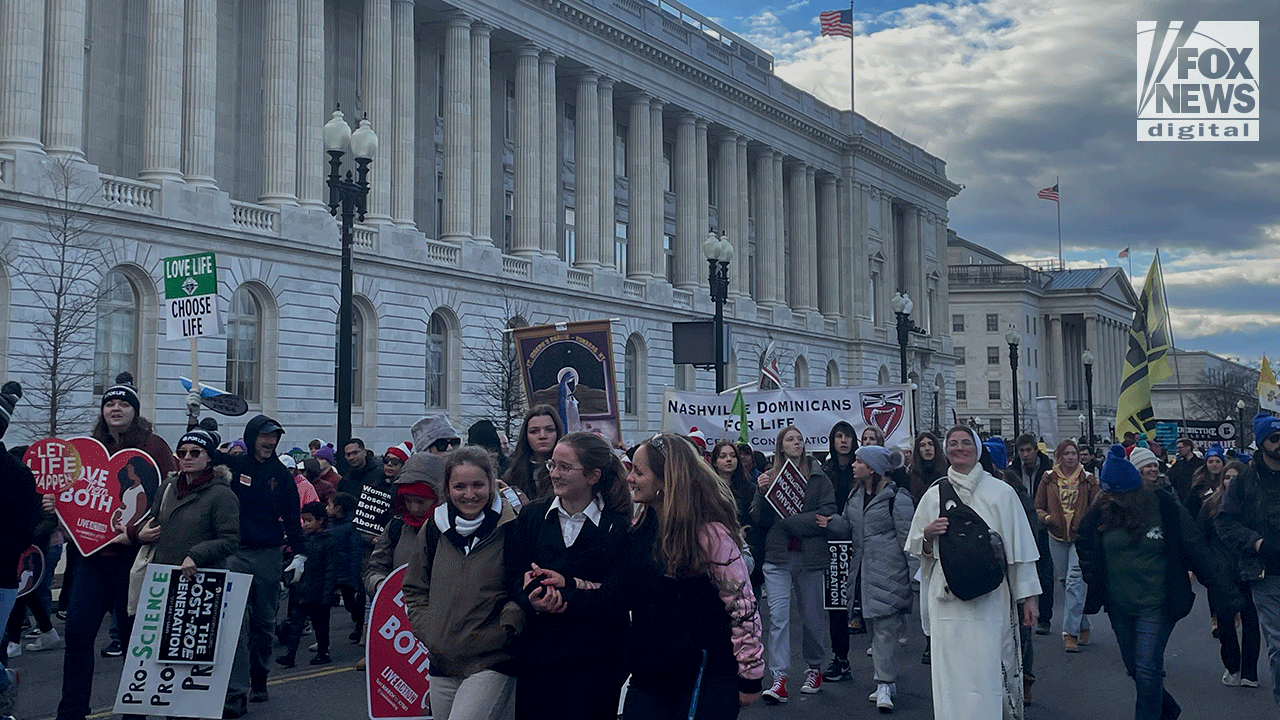 Den Bleyker said it is important because Americans must make sure the state's power protects all citizens, not just those who share the viewpoint of those in power.  
"The case is so important to a healthy democracy," she said. "The question is: are citizens who are impacted by a government action entitled to know the facts the government relied on when they took that action?'' It could be anything. It could be abortion today. It could be school segregation tomorrow. It could be any hot topic of the day and our position is the citizens do have a right to know. The government is accountable to us and we need this information to protect ourselves in this context." 
Fox News reached out to the NJ Division of Consumer Affairs to ask why they believe the centers engage in deceptive practices. They had no comment at this time.