SAN FRANCISCO – Smash and grabs, robberies, burglaries and open-air drug use have historically been contained to a few neighborhoods, but now criminals are targeting the city's richest neighborhoods, the San Francisco police union chief told Fox News.  
"Now you're seeing crime in the more affluent areas," President of the San Francisco Police Officers Association, Tracy McCray, told Fox News. "Larcenies shot off the charts." 
"The problems in the Tenderloin have escaped the Tenderloin."

— Tracy McCray, San Francisco Police Officers Association president
Larceny, robbery, assaults and motor vehicle theft crimes were all up from 2020 – 2022, according to San Francisco police data. A recent string of armed robberies targeting women with children last month in a nice San Francisco neighborhood shocked residents.
CRIME IS LEAKING INTO SAN FRANCISCO'S NICER NEIGHBORHOODS: POLICE UNION CHIEF
WATCH MORE FOX NEWS DIGITAL ORIGINALS 
"You see the CVS, you see the Walgreens, you see the smash and grabs," McCray told Fox News. "They are really now a problem for the whole city."
Criminals are so brazen they commit robberies in broad daylight and "hot prowls" – burglaries when residents are still in their homes – without fear of retribution, McCray said. Many of these crimes, she told Fox News, are spreading to some of the highest-income neighborhoods in the country, like the Marina, North Beach and Pacific Heights.
One perpetrator, she recalled, recently smashed a car window, stole the luggage inside and 'sauntered' to their getaway vehicle, "there was no rush to run back to his car."
City residents have expressed concerns over safety in the city for years. 
'NO RULE OF LAW': DEFUND MOVEMENT IN THIS TOWN WAS A 'DISMAL FAILURE' THAT LEAD TO MORE CRIME AND LAWLESSNESS
"The problems in the Tenderloin have escaped the Tenderloin," the union chief said of the historically drug-riddled neighborhood. "So now instead of it being just in this small area … it's crossed over."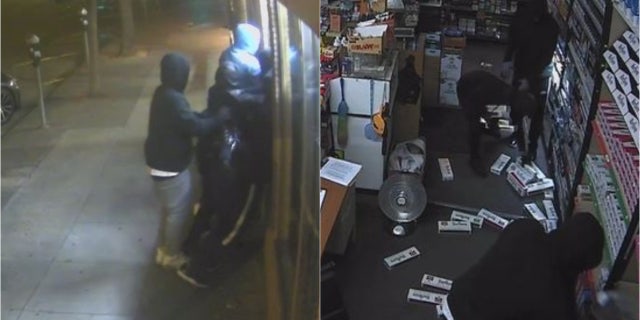 A recent survey of Bay Area Rapid Transit (BART) riders found that 53% of residents know someone who has been the victim of a crime on BART, 46% say they have witnessed a crime themselves, 18% say they have personally been a victim, and 44% say they have never or rarely seen a police officer while riding.
The drug crimes in San Francisco are worse now than in the '80s at the peak of the crack epidemic, McCray told Fox News. 
CLICK HERE TO GET THE FOX NEWS APP
"There were people who had substance abuse issues, maybe some mental health issues, but nothing like what you see today," she said. 
"You see people using drugs out in the open, having really just probably some of the most severe mental health issues out there," McCray continued. "And it seems like there's no help for them."
To watch the full interview with McCray, click here.