JOHANNESBURG, South Africa — A U.S.-sanctioned Russian oligarch is accused of making shady deals under sunny skies with South African politicians, the reported real reason why Russian President Vladimir Putin could evade arrest should he make a planned trip to South Africa in August.
Oligarch Viktor Vekselberg, said to be close to Putin, has been accused of repeatedly bankrolling South Africa's ruling ANC political party. South African President Cyril Ramaphosa, also president of the ANC, has so far failed to undertake efforts to arrest the Russian leader should he make a planned trip to Cape Town in August. Ramaphosa's government has repeatedly refrained at the U.N. from criticizing Russia's invasion of Ukraine, saying it is "friends" with Moscow.
U.S. relations with South Africa are hanging by a thread. It's a diplomatic mess of epic proportions. The International Criminal Court (ICC) sparked fury by demanding that countries who are signatories to the court, including South Africa, arrest Putin should he touch their soil, accusing him of war crimes against Ukrainian children. 
South Africa has invited Putin to attend a summit here of the BRICS group of nations – Brazil, Russia, India, China and South Africa. So far, the government has not canceled the invite but has given reasons why it believes it doesn't need to arrest him, suggesting there is a loophole in the ICC's rules.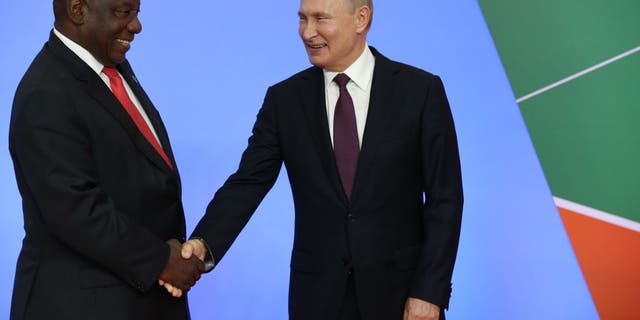 INTERNATIONAL CRIMINAL COURT ISSUES PUTIN ARREST WARRANT OVER CHILD DEPORTATIONS FROM UKRAINE
And precedent shows that, if it's left to the government alone, Putin extend his middle finger to the West by walking about in South Africa as free as a bird. It's happened before here in disturbingly similar circumstances. In 2015, the ICC issued an arrest warrant against Sudanese President Omar al-Bashir. But he was allowed to visit South Africa for several days and even given a large motorcade escort by the very police who, according to the law, should reportedly have arrested him.
Fox News Digital asked the U.S. State Department whether Putin should be arrested in Africa.
"There is no doubt that members of Russia's forces and other Russian officials are committing war crimes and other atrocities in Ukraine, and we have been clear that those responsible must be held accountable," a State Department spokesperson said. "We support accountability for perpetrators of war crimes."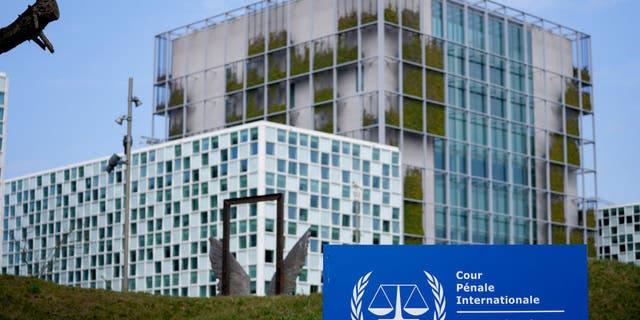 South Africa's Justice Minister Ronald Lamola told the local Business Day his police may not arrest Putin. Instead, they are exploring "the option to look at extending customary diplomatic immunity to visiting heads of state in our country."
Officially, South Africa has still not committed to an arrest.
"Cabinet has appointed an inter-ministerial committee chaired by the deputy president to discuss the legal opinion provided on the matter and propose a way forward," Clayson Monyela, the Department of International Relations' head of public diplomacy told Fox News Digital. 
Monyela further said reports in some international media that South Africa is quietly trying to persuade Putin not to visit are not the correct "line."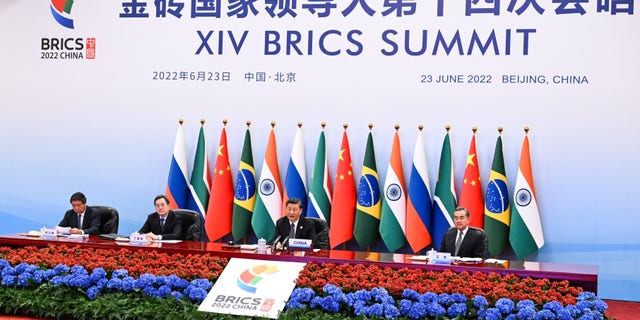 NEW WORLD DISORDER: CHINA, RUSSIA BLOC SHORES UP INFLUENCE AS COUNTRIES EAGER TO JOIN, INCLUDING US ALLIES
"There is absolutely no legal basis (currently or in the near future) for the South African government to not arrest Putin," Priyal Singh, senior researcher at the Institute for Security Studies (ISS), told Fox News Digital from Pretoria. 
"As a party to the Rome Statute, Pretoria has a clear-cut international obligation to abide by its commitments and to effect the arrest," Singh added. "Moreover, as a country that has domesticated these obligations in terms of our national legislation, the government would effectively be breaking its own laws if it did not follow through with the arrest."
South Africa's main opposition party, the Democratic Alliance, or DA, is considering looking to the courts to force the issue. It is "in the process of exploring all potential legal options to ensure South Africa's compliance with the ICC Implementation Act, should Putin physically visit the country in August," Emma Louise Powell, the DA's shadow minister for international relations, told Fox News Digital.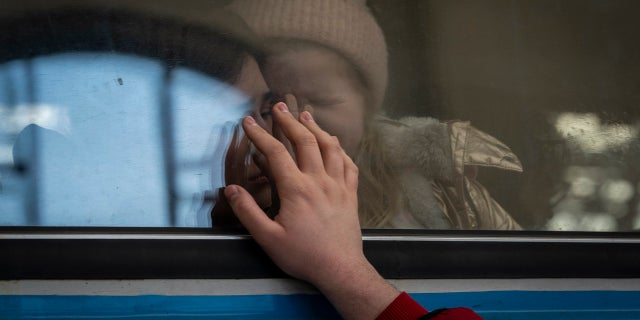 In addition, Alan Winde, premier of the DA-controlled Western Cape, which includes Cape Town, where the BRICS conference is being held, plans to use the regional police under his control to arrest Putin at Cape Town International Airport upon arrival.
"If the Russian leader sets foot in the Western Cape, we as the provincial government will have him arrested by our own Western Cape government-funded Law Enforcement Advancement Plan (LEAP) officers," Winde said in a statement late last month. "If the South African Police Service is not instructed to act, we will."
This fighting talk has drawn the admiration of Sen. Jim Risch, R-Idaho, the leading Republican on the Senate Foreign Relations Committee. 
"It's good to see some leaders in South Africa speaking openly and without ambiguity about Putin's visit to their country," Risch tweeted. "This kind of honest government leadership is desperately needed to build the U.S.-South Africa relationship."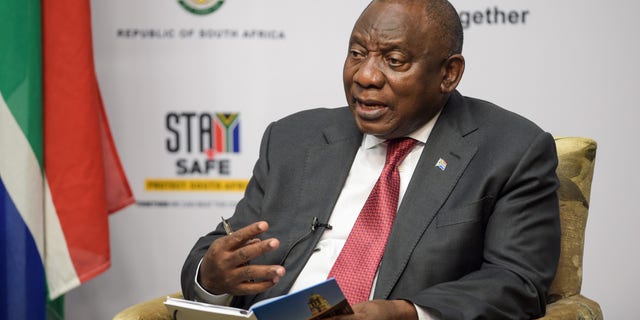 RUSSIA 'CHIEF BENEFICIARY' IN DEADLY SUDAN CONFLICT AS ATTEMPTED CEASEFIRE FALLS APART
But this enthusiasm is not shared by South Africa International Relations Minister Naledi Pandor. She ridiculed any attempt to carry out an arrest, suggesting it could spark conflict.
"Heads of state do not come to any country without security support," she told Newzroom Afrika. "The notion that security forces would let South African police pop up and take their president, I think we mustn't make ourselves laughable".
So why is South Africa clearly reluctant to act over Putin? 
"To understand South Africa's relationship with Russia, you have to understand its Cold War history. Russia was anti-apartheid before it was fashionable in the United States," Cameron Hudson told Fox News Digital.
Hudson is formerly a CIA officer and director of African affairs at the National Security Council during President George W. Bush's administration. He is now a senior associate with the Center for Strategic and International Studies' Africa Program.
"Moscow hosted leading figures in the African National Congress for training and education and supported them with funds," Hudson added. 
"But those ties are fraying. The previous presidency of Jacob Zuma moved South Africa much closer to Moscow and, in the process, also weakened democratic institutions in South Africa and saw a corruption spike. Given the country's economic slide, corrupt deals of the kind Moscow has become associated with in South Africa are of decidedly bad odor."
The DA's Powell added, "The African National Congress and its senior members have long been suspected of having financial interests with the Russian oligarchy that they may now be seeking to protect at the expense of the country's domestic interests and obligations under international law."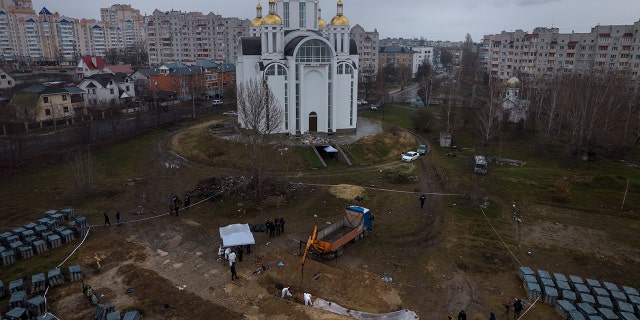 TWO CHARGED WITH EVADING US SANCTIONS TO HELP RUSSIAN OLIGARCH PROTECT $90 MILLION YACHT
Sanctioned Russian oligarchs mysteriously have Ramaphosa's support, at least when it comes to allowing their megayachts to dock at South African ports despite U.S. requests to seize them. 
"South Africa has no legal obligation to abide by sanctions imposed by the U.S. and E.U.," Ramaphosa's spokesperson, Vincent Magwenya, told reporters, referring to a proposal to dock Russian oligarch Alexey Mordashov's $500 million megayacht "Nord" in Cape Town.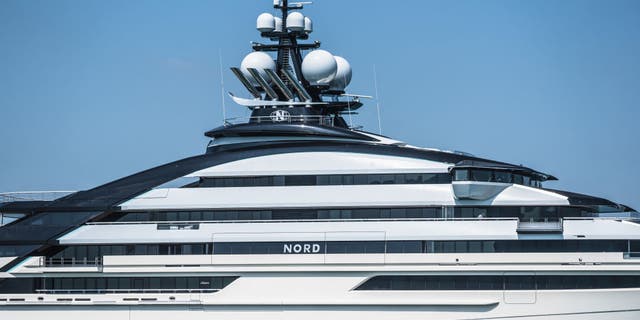 Another sanctioned oligarch, Viktor Vekselberg, helped out Ramaphosa's cash-strapped ANC by funding its party conference late last year through his company to the tune of some $826,000, according to recently released information from South Africa's electoral commission, the IEC. 
It's not the first time Vekselberg has reportedly channeled funds to South Africa's ruling party. United Manganese, the local mine he owns 49% of, donated over $400,000 to the ANC in 2020, according to James Lorimer, the DA's shadow minister of mineral resources. 
Economically, the DA's Powell believes South Africa's position on Russia makes no sense.
"Despite Russia accounting for as little as 0.3% of South Africa's trade ties, the ANC is willing to disregard South Africa's crucial domestic interests in order to protect an alleged war criminal and shore up further political patronage with Moscow" she told Fox News Digital.
"To put this into perspective, South Africa does less trade with Russia than it does with one of its most under-developed neighboring countries."
The U.S.'s biggest trading partner in Africa is South Africa. Sources say the U.S. is frustrated, particularly by the Putin arrest saga, and may choose to drop South Africa from the AGOA trade agreement, where Washington gives products ranging from oranges to cars duty-free status on sale into the U.S.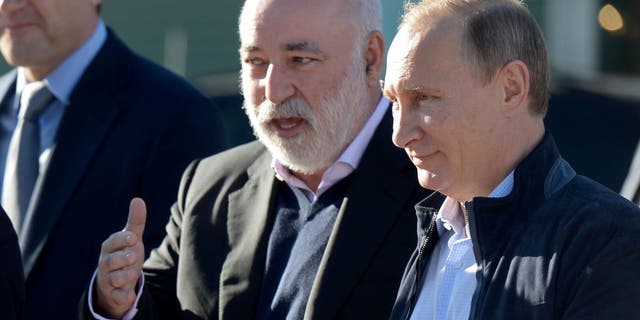 CLICK HERE TO GET THE FOX NEWS APP
"South Africa-U.S. trade relations could be seriously undermined if Pretoria does not carefully manage its relations with Washington and Moscow," said the ISS's Singh.
Gustavo de Carvalho, senior researcher, African governance and diplomacy, at the South African Institute of International Affairs, told Fox News Digital he is concerned about the country's current position over Russia.
"As national elections approach in 2024, this delicate matter could significantly impact the nation's political trajectory and its relationships with key international partners," Carvalho said.
"The United States should exercise caution in addressing this situation, as stringent measures could push South Africa further away and create a ripple effect among other Global South nations."
Fox News Digital reached out to the ANC for comment but has not received a response.