Tampa Bay Rays pitcher Zach Eflin was forced to remove his wedding ring last week after umpires told him he'd be ejected if it remained on his left hand. 
Eflin took off the ring against the Pittsburgh Pirates last Thursday, but the right-hander intends to wear his wedding ring on Tuesday in his start against the Baltimore Orioles.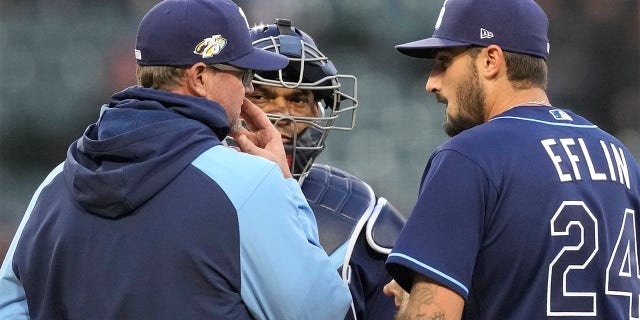 "We'll see how the umpire crew is," Eflin said Monday, according to the Tampa Bay Times. 
TIGERS' AKIL BADDOO HIT IN THE GROIN ON STOLEN-BASE ATTEMPT
"I'm going to wear it. I don't think I'm ever really going to take it off because they want me to take it off. If they asked me to take it off, because they're going to eject me out of the game, then I'll take it off. But like I keep telling everybody, it's important to me. It's my representation of the covenant I have with my wife. So if other people have problems with that, and then so be it….
"If they're really coming after me for a rubber wedding ring, then I think they have their head in the wrong spot."
CLICK HERE FOR MORE SPORTS COVERAGE ON FOXNEWS.COM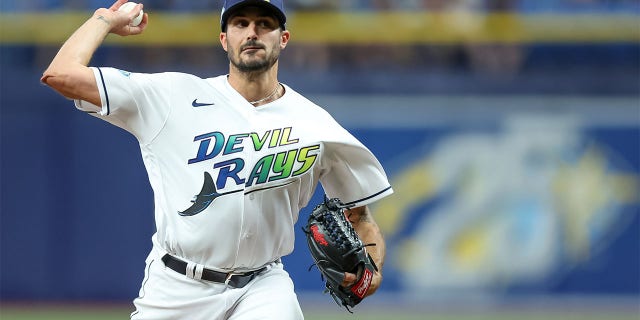 Pitchers are not allowed to wear jewelry on their hands, but Eflin doesn't see his rubber wedding band as providing him with a competitive advantage. 
"It's on my glove hand and I never really use both my hands to rub down the ball," he said. "So you don't really even see it when I'm out there anyway. So the only time they really see it is if we're in a very cold game, or when I'm getting checked (by the umpires) off to the side."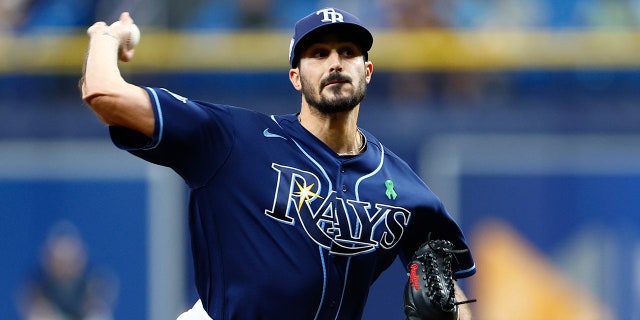 CLICK HERE TO GET THE FOX NEWS APP
Eflin married his longtime girlfriend, Lauren Dennen, in December 2020, and the couple have three kids, including twins born in March. The two grew up in Oviedo, Florida, but went to rival high schools. 
Eflin is 4-0 with an ERA of 2.25 through five starts during the 2023 MLB season.
Fox News' Ryan Morik contributed to this report.