Boston Red Sox star Chris Sale is reportedly coming to the rescue of a teammate's wallet after a national anthem standoff with an opposing pitcher cost him a game and several dollars.
Philadelphia Phillies pitcher Matt Strahm and his former Red Sox teammate Kutter Crawford were ejected and fined as their fun standoff went too far on Saturday. Umpires had to eject both players after they received a warning they would be thrown out if they didn't go back into their respective dugouts.
CLICK HERE FOR MORE SPORTS COVERAGE ON FOXNEWS.COM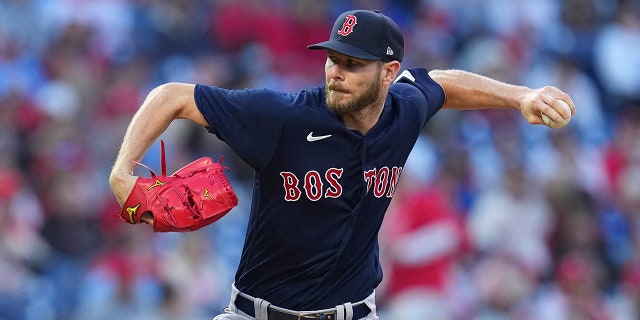 Being that Crawford is on the 15-day injured list at the moment, his fine for being ejected is much higher than Strahm's, but Red Sox manager Alex Cora said he'll be getting help from a certain teammate.
NESN's Tom Caron explained that Sale would be coming to the rescue to help pay for the fine.
"The fines increase if you're on the injured list, so it was a hefty fine for Crawford," Caron said Sunday during the Red Sox-Phillies broadcast. "Word is, a Florida Gulf Coast University teammate by the name of Chris Sale will be picking up the tab on that one. Alex Cora had a chuckle with us before the game saying, 'He got a guy out of the game. He did his job.'"
MLB PITCHERS EJECTED, FINED AFTER NATIONAL ANTHEM STANDOFF GOES TOO FAR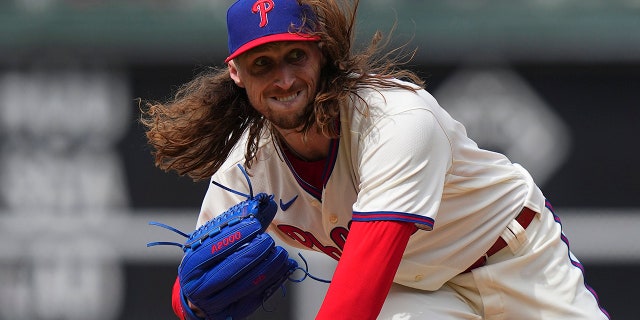 Strahm played for the Red Sox last season after spending four years with the San Diego Padres. Crawford is in his third season with Boston.
Speaking with Audacy's "Baseball Isn't Boring" podcast, Strahm explained the whole situation that resulted in not just an ejection, but a fine from the league as well. 
"Zero of it was planned," he explained. "The anthem was over, I looked across, and Kutter kind of gave me a grin. And I knew exactly what that grin meant so I just stood there. Zero plan on that. Just locked eyes after the anthem and both still had our hat over our heart and neither of us were moving.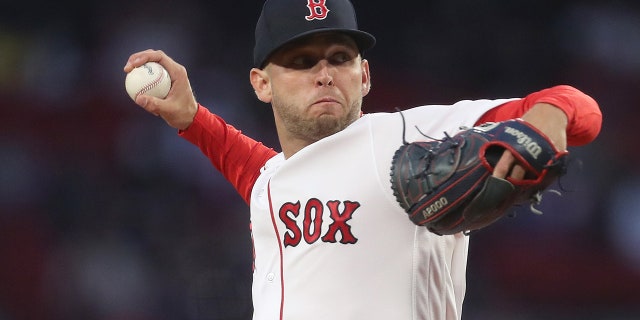 CLICK HERE TO GET THE FOX NEWS APP
"I've never done anything like that in my life, but if you know me, you know competition's everything to me so I kind of felt like I was being called out right there. Looking back on it, probably not the wisest decision I've made in my big-league career, but yeah, moving on."
Fox News' Scott Thompson contributed to this report.