Baseball Hall of Famer Johnny Bench was scrutinized Saturday after he appeared to make an antisemitic joke during the Cincinnati Reds' Hall of Fame induction ceremony for the late Gabe Paul and other figures.
Bench was with Paul's daughter, Pete Rose, Danny Graves and Bronson Arroyo as the team put the former general manager and the two latter players into its own Hall of Fame. 
Paul was the team's general manager from 1952 to 1960 and was named Sporting News' Executive of the Year in 1956. He was credited with being the architect for the team's World Series appearance in 1961.
CLICK HERE FOR MORE SPORTS COVERAGE ON FOXNEWS.COM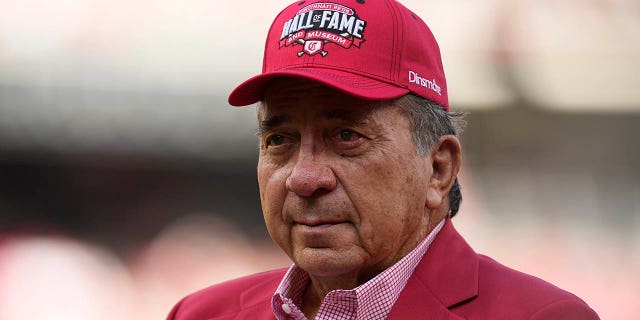 Jennie Paul, Gabe's daughter, represented him at the ceremony. During her speech, Paul noted how her father was Jewish and became a champion for minorities in professional baseball, according to WCPO-TV. Rose then spoke about the general manager, who died in 1998, and recalled a story about his contract.
"I was right out of high school in 1960. Gabe Paul signed me to a contract. For 400 bucks a month," Rose said.
Paul chimed in, "That's cheap!" 
And, according to the station, Bench added "He was Jewish!"
REDS' COLD SNAP IS SOMETHING BASEBALL HASN'T SEEN IN ABOUT 130 YEARS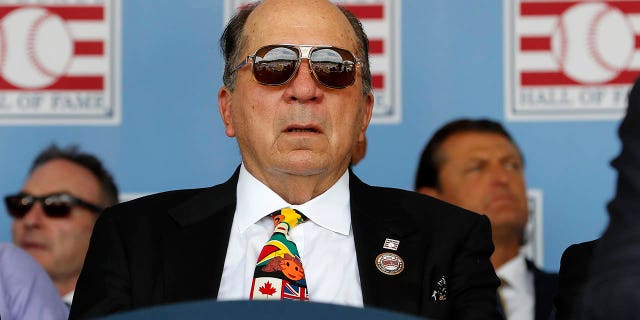 Some were heard laughing at the remark while others did not, according to The Athletic.
Paul told the outlet she didn't hear the comment.
"I didn't even hear him say that," she said. "Johnny came up to me and said, 'Were you offended?' I was like, 'For what?' I didn't even hear him say that. I suppose if I had heard him say that I might have said something, but I didn't even hear him say that."
Neither Bench nor the Reds immediately responded to a request for comment from Fox News Digital.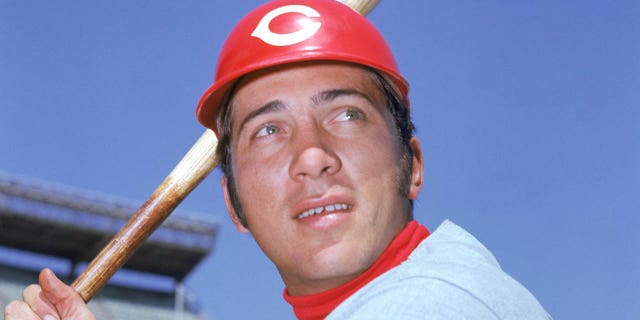 CLICK HERE TO GET THE FOX NEWS APP
Paul said she was not Jewish and was raised Episcopalian. She added that Gabe Paul's parents were from modern-day Ukraine – which was part of Russia at the time.