Richard Dreyfuss believes that America is on the wrong track if nasty political partisanship and Americans' ignorance of history and civics continues.
The actor known for his starring roles in films like "Jaws," "American Graffiti" and "Close Encounters of the Third Kind" is passionate about educating others on U.S. civics. 
He also rejects the idea that any one party is morally superior to the others. "They're all equally nuts," he told Dave Rubin on "The Rubin Report" this week.
Dreyfuss believes that political partisanship divides the country to make us "bitter and ignorant."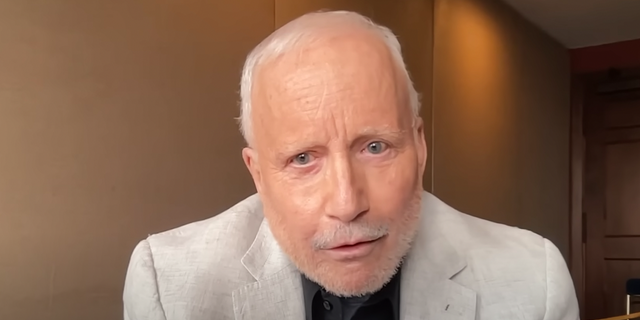 RICHARD DREYFUSS QUIT ACTING BECAUSE HE WANTED TO SAVE 'MY COUNTRY' FROM 'DAMAGE'
"These days Republicans can't wait to bring up the word 'liberal' as a curse word. And vice-versa," he said.
Dreyfuss urged the importance of Americans to understand civics, because it led to a mutual respect of those who held opposing views.
He argued since the 1960s, prevailing ignorance about the founding of this country had diminished our once-cherished values. "We got so far away from that in such a short amount of time." 
"By not knowing the Constitution, the Bill of Rights, the Declaration [of Independence], by not knowing the birth tale of America, we cheat ourselves tremendously and we change the values that are so important and so unique to us. Opposing views, what other country cherishes opposing views like we do?" he asked. Only Britain, he claimed.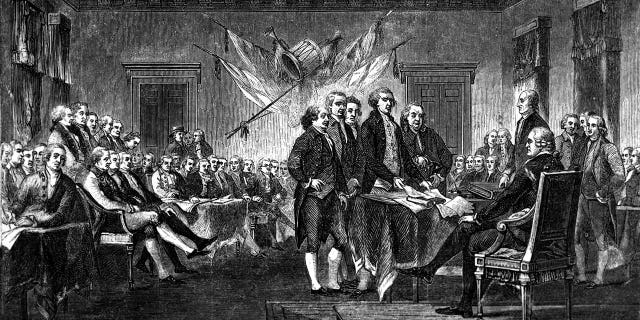 PROFESSOR SAYS STUDENTS NO LONGER TAUGHT CIVICS, INSTEAD INDOCTRINATED INTO ANTI-AMERICAN GLOBALIST THEORY
The actor said nasty squabbles over political identities hurt the country and went against our founding principles. 
"For us to deny that or walk away from that, or feel in some way compelled for either side, conservative or liberal, to have to put down the other side, it's not enough to disagree with people, you are called upon to put them down personally. There are people who wouldn't consider it a good day if they hadn't put down some liberals as idiots."
"That's nonsense. It's horse—t," he condemned. "We should grow up and stop it."
Dreyfuss explained how he became disillusioned with hypocrisy in partisan politics after growing up with activist parents.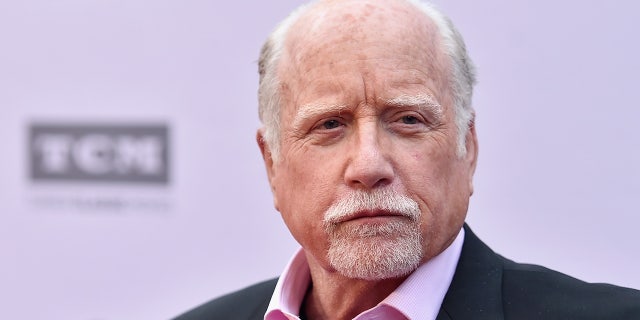 CLICK HERE TO GET THE FOX NEWS APP
"I found at a very early age, that most of the partisanship in American politics was nonsense and I've always felt that way…At the height of my partisan politics I was a Democrat or a liberal. But I wasn't really, and would never have voted a straight party ticket," Dreyfuss recalled.
Americans have "lost pride" in our republic, Dreyfuss said.
Earlier this year, Dreyfuss predicted there would be dire consequences in the next twenty years if education was not reformed in this area. "I firmly believe that if we don't revive the study of civics we will be dead before 2050. We'll have the same name, and it will be a nightmare," the actor revealed on The Glenn Beck Podcast in January.
"It infuriates me that people don't understand what this place means," he said speaking of the United States of America. "What an advance on human progress this country is all about and how quickly we can abandon it without, without a second thought."
In 2006, Dreyfuss founded The Dreyfuss Civics Initiative (TDCI). Its purpose is "to revive the teaching of civics in American public education" and "to empower future generations with the critical-thinking skills they need to fulfill the vast potential of American citizenship."
Fox News' Caroline Thayer contributed to this report.