Former NCAA swimmer Riley Gaines on Monday responded to the remarks Lia Thomas made in an interview last week about the alleged "half support" she received from women who argue only athletes born girls should be competing against fellow females in sports.
The former University of Pennsylvania swimmer told Schuyler Bailar's podcast "Dear Schuyler" that some women use the "guise of feminism to sort of push transphobic beliefs." She expressed dismay over the support she got from coming out as transgender in contrast to the furor there was when she competed against biological females in women's sports at the NCAA level during the 2021-22 season.
CLICK HERE FOR MORE SPORTS COVERAGE ON FOXNEWS.COM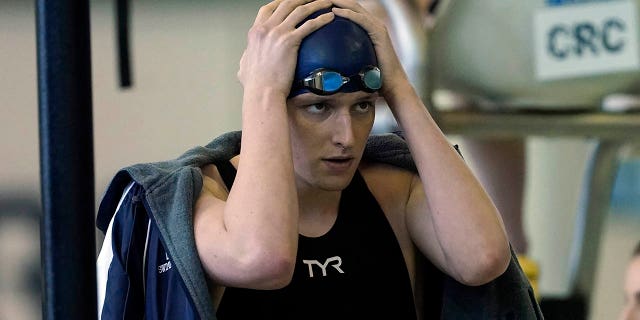 Gaines responded to Thomas on the "Michele Tafoya Podcast." The Kentucky alum tied with Thomas in one of the events at the NCAA Championships last year.
"It just blows my mind, truthfully, when I hear that," Gaines told Tafoya. "What I see, the words that come to mind, is entitlement. It's narcissism. It's putting your own feelings, your own safety, your own privacy, your own fairness, your own dignity, your own mental health, I could go on … Above every single other person's knowing you're the one affecting all of those things for the majority of the population. Women make up 51% of the world.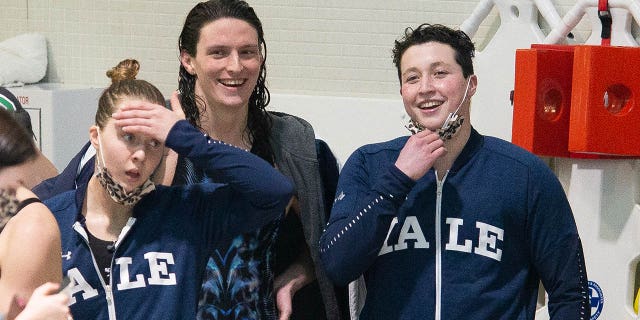 "Lia knew by competing with us that we were uncomfortable in the locker room. Lia knew that we were giving up our opportunities to someone who would have never earned these same accolades in the men's division, yet, didn't care. It just shows an utter disregard for women. That's what misogyny is.
"Feminism and sex-based terms they're not fluid. These are not terms that just to change based on how you're feeling. And so to totally change what the feminist movement is and what the feminist movement was started for, what it represented in the 90s, what it really represented up until three maybe years ago, I think COVID was a big turning point for a lot of this stuff, these terms don't change. You don't get to change them just because you feel like it. So, now, I guess I do consider myself a feminist which was something I never would have considered before. And so, I call it a modern-day feminist which just means women deserve respect. We deserve equal opportunity, and we don't deserve to be overshadowed, overlooked by men in the farce of being a woman."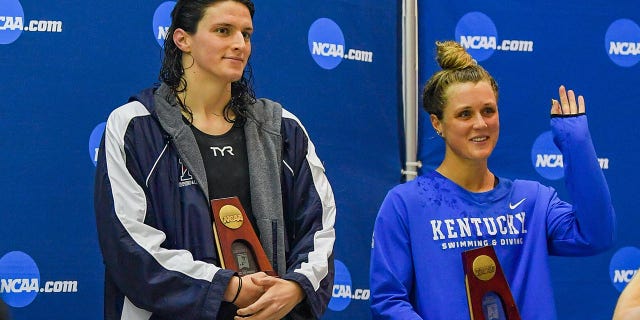 CLICK HERE TO GET THE FOX NEWS APP
Thomas' remarks came as Republicans backed a House bill aimed at preventing biological males from competing as transgender athletes in girls and women's sports. The Biden administration has also proposed new additions to Title IX rules to bar states from enacting similar bills.