In an alleged tit-for-tat response Thursday, Russia said it denied a U.S. request to visit imprisoned American journalist Evan Gershkovich after Washington's reported refusal to grant visas to Russian journalists earlier in the week, something denied by the State Department.
"It is especially emphasized that such sabotage, aimed at preventing normal journalistic work, will not remain unanswered," the Russian Ministry of Foreign Affairs said in a statement Thursday, noting that it had summoned a "senior diplomat" from the American Embassy in Moscow to deliver the news.
"In this regard, the U.S. Embassy is informed that its request for a consular visit on May 11 this year [with] E. Gershkovich, an American citizen detained on charges of espionage, is rejected," it added.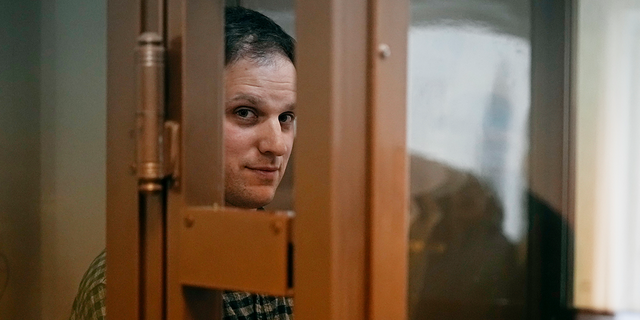 SISTER OF MARINE VET JAILED IN RUSSIA SLAMS KREMLIN AS PUTIN LOYALIST LECTURES DIPLOMATS AT UN
On Thursday the State Department issued sanctions against Russia's top intelligence agency, the Federal Security Service (FSB), along with Iran's Islamic Revolutionary Guard Corps Intelligence Organization over the wrongful detainment of U.S. citizens abroad.
"Russia's and Iran's continued pattern of wrongfully detaining U.S. nationals is unacceptable," the department said in a statement. "The United States will never stop working to secure the release of U.S. nationals who are wrongfully detained or held hostage and reunite them with their loved ones."
"Today's actions are one tool furthering that cause, and we will continue to use all authorities at our disposal to bring our people home," it added.
Thursday's sanctions announcement was applauded by the family of Robert Levinson. "Robert Levinson spent his life working for justice. As Americans continue to be targeted around the world, we hope today's action serves as a warning that those looking to deprive innocent U.S. citizens of their freedom, just as he was, to use them as political pawns, will be held accountable for their abhorrent behavior." 
President Biden signed into law the Robert Levinson Hostage Recovery and Hostage-Taking Accountability Act last year.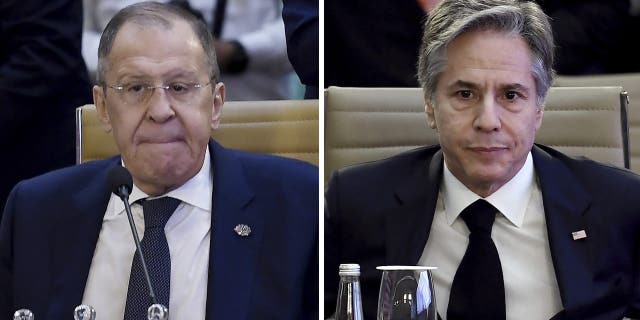 EVAN GERSHKOVICH DECLARED 'WRONGFULLY DETAINED' AS BIDEN ADMIN GOES ON 'FULL-COURT PRESS' FOR HIS RELEASE
Before the sanctions were announced Russian officials were angered by what they claimed was a U.S. decision to block its journalists from entering the country to cover Russian Foreign Minister Sergey Lavrov visit to the U.N. this week. Lavrov repeatedly condemned Washington's move in several public addresses, warning that Moscow "will not forget and will not forgive" the decision.
"A country that calls itself the strongest, smartest, free and fair country has chickened out and done something stupid by showing what its sworn assurances about protecting freedom of speech and access to information are really worth," Lavrov said ahead of his departure for the States on Sunday.
Deputy Foreign Minister Sergei Ryabkov echoed these comments and said, "I emphasize that we will find ways to respond to this so that the Americans will remember for a long time not to do this."
Speaking on background a State Department spokesperson rejected Russia's claims noting that, "The United States takes seriously its obligations as host country of the U.N. under the U.N. Headquarters Agreement. We reject recent claims by Russian officials that suggest otherwise." The spokesperson continued in a statement to Fox News Digital noting that "In connection with Foreign Minister Lavrov's most recent trip to the U.N. Secretariat, we issued nearly 100 visas for Russian nationals, including a number of journalists."
The spokesperson concluded that, "Visa records are confidential under U.S. law; therefore, we cannot discuss the details of individual visa cases. When we speak about the ability of journalists to do their work, it is worth pointing out that Russia's ongoing repression of independent media and freedom of the press has led to an exodus – not only of foreign journalists – but also Russian journalists and entire media outlets."
This week's meetings in Manhattan were also tense for reasons beyond the visa restrictions.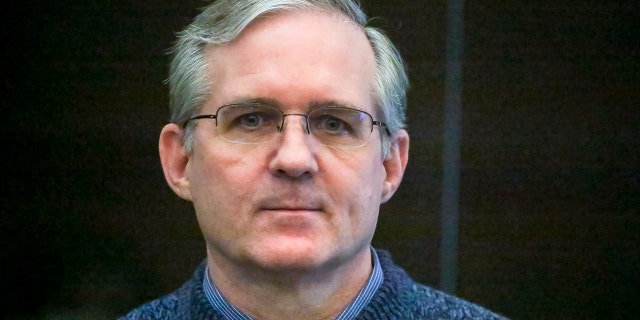 CLICK HERE TO GET THE FOX NEWS APP
The sister of Paul Whelan, another American locked up since 2018 on alleged espionage charges, attended the meeting so she could directly appeal the release of her brother to Lavrov.
The U.S. has decried Russia's charges of espionage for Wall Street Journal reporter Gershkovich and Whelan and have said they are being "wrongfully detained" by Moscow.
The Associated Press contributed to this report.