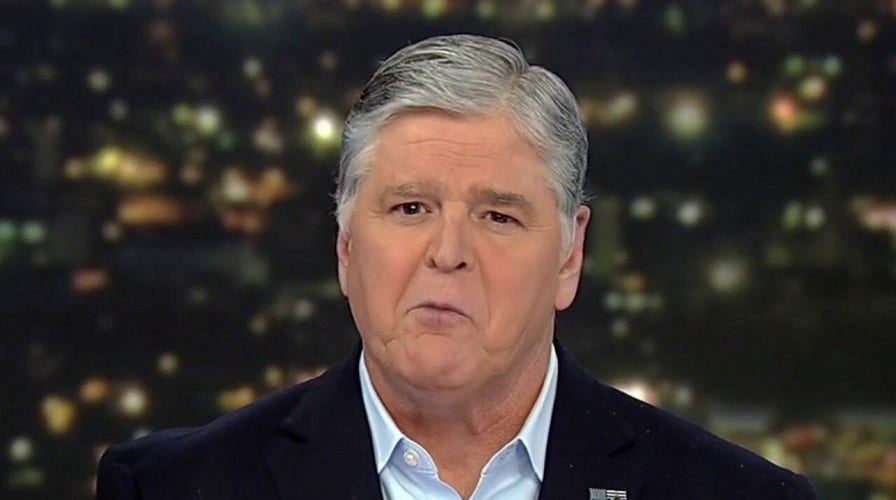 Fox News host Sean Hannity sounds off on reports that then-Vice President Joe Biden was "raking in millions" on "Hannity."
BIDEN FAMILY RECEIVED MILLIONS FROM FOREIGN NATIONALS, TRIED TO CONCEAL SOURCE OF FUNDS: HOUSE OVERSIGHT
SEAN HANNITY: Just so we're very clear, when Biden was vice president, his family was raking in millions and millions of dollars from countries where Biden was the point person for U.S. policy. We're not talking about England and France. This was money flowing from some of the most corrupt places on the planet: Eastern Europe, Russia, Kazakhstan, Romania, China and, of course, we all know about Ukraine. 'Fire the prosecutor or you're not getting $1,000,000,000. You have 6 hours to do it.' And, son of a b—. they fired the prosecutor investigating his son, Hunter Biden, who had no experience with Ukraine, oil, energy, gas at all whatsoever, but he's getting paid a fortune. That's a good gig if you can get it. Now, it wasn't coming directly to Hunter. The funds were passed through one LLC or shell corporation after another. 
So here are two obvious questions. If this was a legitimate business, why would you funnel money through a shell corporation? And what were the Bidens actually selling? What goods were they offering? What services did they provide? Now, at the very least, this reeks of bribery, racketeering, corruption, influence peddling at the highest levels. We need answers to all of these questions. If Joe Biden was named Donald Trump, well, you better believe he would be the target of a very serious federal investigation, but the DOJ and the FBI just don't seem interested. I wonder why. In fact, breaking today, the FBI defied a legally binding subpoena from James Comer and, of course, Senator Grassley. They refused to hand over a document detailing what they believed to be a credible bribery accusation against Joe Biden, the then-vice president, from his time as vice president and keep in mind, this is not a confidential document.
SIX ADDITIONAL BIDEN FAMILY MEMBERS 'MAY HAVE BENEFITED' FROM HUNTER BUSINESS DEALINGS
Now, just to keep track, we have at least one documented allegation of bribery against Joe Biden from what they're calling a credible whistleblower source, according to James Comer and Charles Grassley. Now, we have bank records, we have business records, we have emails from Hunter's laptop about him whining and complaining about giving half his income to pops. We have an email discussing 'The Big Guy' getting 10%. Tony Bobulinski had said, well, The Big Guy, that's Joe Biden, and of course, Hunter whining about having to pay for Joe's home repairs.
CLICK HERE TO GET THE FOX NEWS APP