U.S. Sen. Dianne Feinstein, D-Calif., returned to Washington, D.C. on Tuesday after taking a months-long absence following a shingles diagnosis.
Senate Majority Leader Chuck Schumer confirmed the longtime senator's return in a statement, saying he is pleased that his "friend Dianne is back in the Senate and ready to roll up her sleeves and get to work."
Feinstein's office also confirmed the 89-year-old congresswoman was traveling and expected to be in D.C. Tuesday evening.
Her return to the Capitol restores the Democrats' 51-49 majority in the Senate.
BIDEN REFUSES TO JOIN DEM CALLS FOR SEN. DIANNE FEINSTEIN TO RESIGN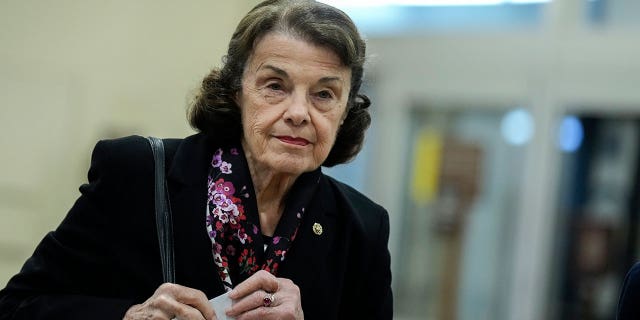 On March 2, Feinstein revealed she was hospitalized with shingles in San Francisco, California, adding that she hoped to return to the Senate by "later this month."
"I was diagnosed over the February recess with a case of shingles. I have been hospitalized and am receiving treatment in San Francisco," Feinstein's office shared with Fox News Digital at the time. "I hope to return to the Senate later this month."
FORMER OBAMA SPEECH WRITER CALLS ON DIANNE FEINSTEIN TO RESIGN: 'SHOULD NOT BE IN THE SENATE'
Her nearly three month-long absence prompted calls from politicians on both sides of the aisle for the veteran senator to retire.
"It's time for [Feinstein] to resign. We need to put the country ahead of personal loyalty," Rep. Ro Khanna, D-Calif., wrote on Twitter. "While she has had a lifetime of public service, it is obvious she can no longer fulfill her duties. Not speaking out undermines our credibility as elected representatives of the people."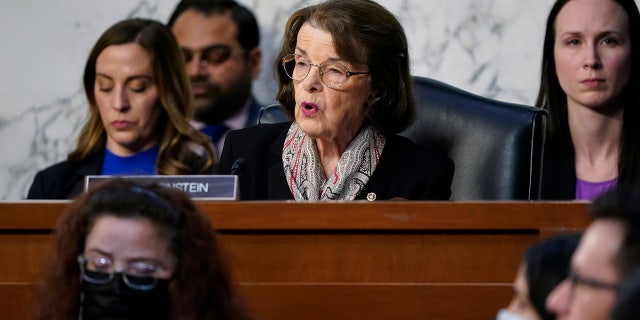 Rep. Alexandria Ocasio-Cortez, D-N.Y., also called for the senator's resignation as several judicial nominations are pending in the senate. 
"Her refusal to either retire or show up is causing great harm to the judiciary – precisely where [reproductive] rights are getting stripped," Ocasio-Cortez said during an interview. "That failure means now in this precious window Dems can only pass GOP-approved nominees." 
MEET BIDEN'S MOST CONTROVERSIAL JUDICIAL NOMINEES STALLED IN SENATE BECAUSE OF FEINSTEIN'S ABSENCE
Last month, Feinstein requested that she be temporarily replaced on the Judiciary Committee after announcing "continued complications" related to her shingles diagnosis.
"When I was first diagnosed with shingles, I expected to return by the end of the March work period. Unfortunately, my return to Washington has been delayed due to continued complications related to my diagnosis," Feinstein said. "I understand that my absence could delay the important work of the Judiciary Committee, so I've asked Leader Schumer to ask the Senate to allow another Democratic senator to temporarily serve until I'm able to resume my committee work."
Republicans in the closely divided chamber rejected Schumer's request, accusing Democrats of only wanting a stand-in to push through Biden's partisan judicial nominations.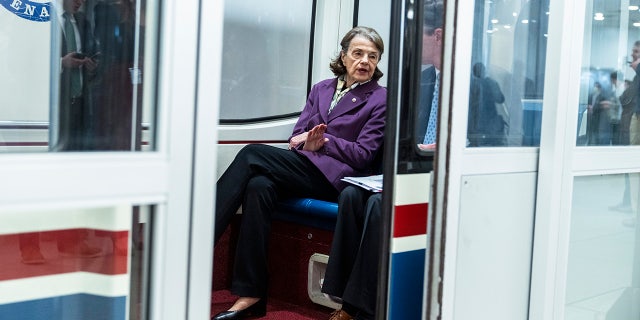 Last week, Feinstein contradicted her statement requesting her temporary replacement by saying that her absence has not caused a "slowdown."
"The Senate continues to swiftly confirm highly qualified individuals to the federal judiciary, including seven more judicial nominees who were confirmed this week," Feinstein said in a statement on Thursday, May 4. "There has been no slowdown."
Feinstein, who took office in 1992 and is the longest-serving senator in California history, announced in February she would not seek re-election in 2024.
"I am announcing today I will not run for re-election in 2024 but intend to accomplish as much for California as I can through the end of next year when my term ends," the senator wrote on Twitter. "Even with a divided Congress, we can still pass bills that will improve lives."
Prior to representing California in the U.S. Senate, Feinstein served as San Francisco's first female mayor.
Fox News' Brandon Gillespie and the Associated Press contributed to this report.