Sen. Tommy Tuberville, R-Ala., called out USWNT star Megan Rapinoe over her stance on trans athlete participation in women's sports, saying she and others "don't stand up for what's right in this country."
During an appearance on The Daily Wire's "Crain & Company," the former Auburn football coach took aim at Rapinoe, who last month was one of 40 professional, Olympic and paralympic athletes to co-signed a letter to House lawmakers in opposition to the Protection of Girls and Women in Sports Act.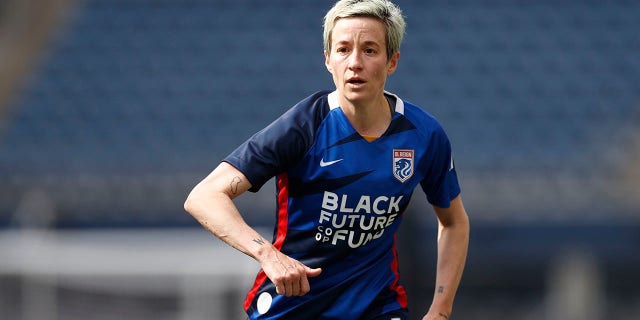 "The problem is she's voicing now her opinion that, 'Hey, trans boys should be able to compete against women.' Well, if that would have happened during her career, she'd have been working at Safeway or Piggly Wiggly," Tuberville said. 
MEGAN RAPINOE, SUE BIRD AMONG ATHLETES WHO SIGN LETTER OPPOSING PROTECTION OF GIRLS AND WOMEN IN SPORTS ACT
"She'd never gotten on the field, but now that she's retired, 'Yeah, I'm all for this.' And that's the biggest bunch of crap I've ever heard."
Rapinoe, 37, has not retired from playing professional soccer. In January, she re-signed with OL Reign to return for the 2023 National Women's Soccer League. She is just one of five players to remain with the same club since the NWSL's first season in 2013.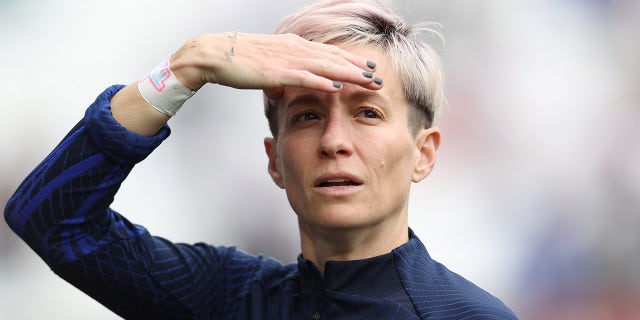 She will also make an appearance for the USWNT in the FIFA Women's World Cup in New Zealand and Australia over the summer. 
CLICK HERE FOR MORE SPORTS COVERAGE ON FOXNEWS.COM
"They stand up supposedly for all this activist stuff, but they don't stand up for what's right in this country," Tuberville continued. 
"The main point about this is it's not fair. It's not fair to girls to know that they're going to be playing for second or third."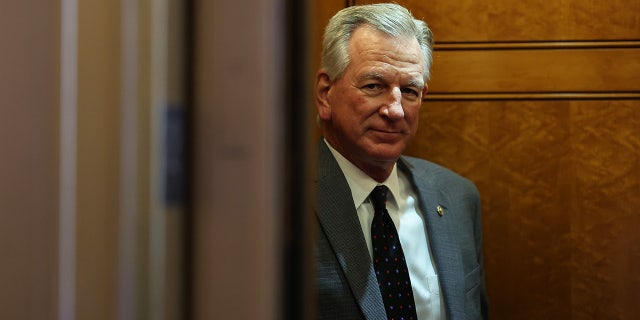 The Biden administration's April proposal to expand Title IX regulations has sparked a heated debate over fairness in women's sports. 
CLICK HERE TO GET THE FOX NEWS APP
The new rules would expand the meaning of sex discrimination to include gender identity, which would prevent schools and colleges from banning transgender athletes.
The Protection of Women and Girls in Sports Act, which was introduced in February, passed the House last month, but was blocked by the Senate.