The Milwaukee Bucks were bounced from the playoffs Wednesday, losing in five games to the eighth-seeded Miami Heat to become just the sixth top seed to lose in the first round of the NBA Playoffs. 
Following the loss, Bucks star Giannis Antetokounmpo was asked if the season was a failure. The two-time MVP said, "There's no failure in sports."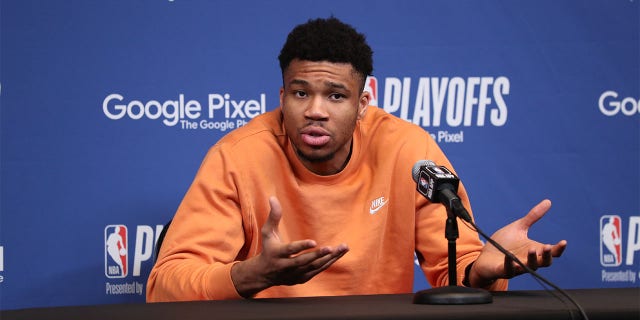 And while Antetokounmpo's comments were largely greeted with applause on social media, not everyone agreed with his take. 
JIMMY BUTLER PROVIDES SWEET ANSWER WHEN ASKED ABOUT PLANS BEFORE SECOND ROUND
On TNT's "Inside the NBA," Shaquille O'Neal disagreed with Antetokounmpo, saying he felt every year he did not win a championship as a player was a failure. 
"When you're a great player, and they expect you to win, and you don't win, in my mind it is a failure," O'Neal said. "I played 19 seasons, and I failed 15 seasons. When I didn't win, it was a failure.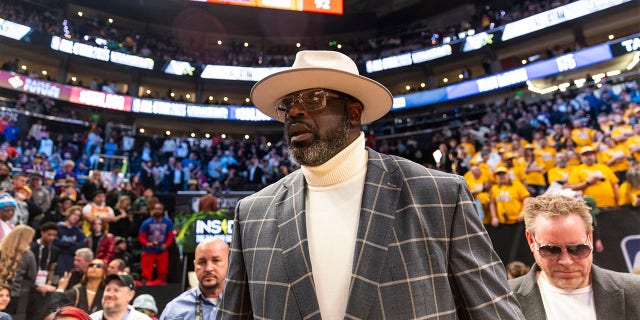 "Especially when I made it to the finals versus the [Houston] Rockets and lost, made it to the finals for the fourth time with the [Los Angeles] Lakers and lost, it was definitely a failure." 
CLICK HERE FOR MORE SPORTS COVERAGE ON FOXNEWS.COM
O'Neal won four NBA championships, losing in the NBA Finals as a member of the Orlando Magic and the Lakers. 
"He's not a failure as a player, but is it a failure of a season?" O'Neal continued. "I would say yes."
Antetokounmpo struggled from the free throw line in Game 5, going 10-for-23. 
He missed games 2 and 3 with a back injury after playing just 11 minutes in Game 1. 
"You asked me the same question last year, I think. Do you get a promotion every year? No, right? So, every year you work is a failure? Yes or no? No," Antetokounmpo said.
"Every year you work, you work toward something — to a goal — which is to get a promotion, to be able to take care of your family, to be able to provide a house for them or take care of your parents. You work toward a goal. It's not a failure. It's steps to success.
CLICK HERE TO GET THE FOX NEWS APP
"Michael Jordan played 15 years. Won six championships. The other nine years was a failure? … Exactly, so why you ask me that question. It's the wrong question.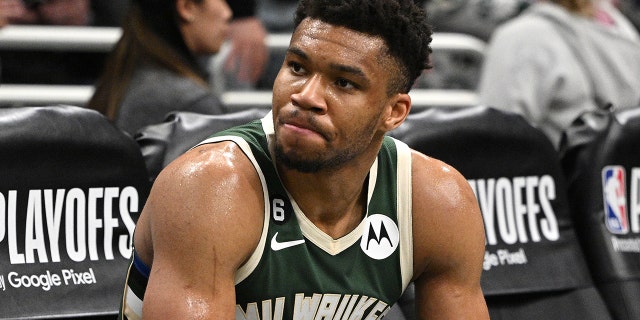 "There's no failure in sports. There's good days, bad days. Some days you are able to be successful, some days you are not. Some days it is your turn, some days it's not," he added. "That's what sports is about. You don't always win. Some other group is gonna win, and this year someone else is gonna win. Simple as that. We're gonna come back next year and try to be better, try to build good habits, try to play better."
It's the second time in two seasons the Bucks have failed to reach the conference finals after winning the NBA championship in 2021.
Fox News' Ryan Gaydos contributed to this report