EXCLUSIVE – The killings of two unrelated people in Oklahoma by a homeless man last month has made national headlines, but one of the victims' sisters said the why isn't as important as the what.
"A bad person made a bad choice and sadly two lives were lost because of it. It's tragic no matter how you look at it, who did it or why," Jada Hathcock told Fox News Digital. 
On April 18, Carlton Gilford, a homeless man, allegedly shot Jada's brother Lundin Hathcock, 35, in the head while he was seated at a computer in a Tulsa library. He then went to a nearby QuikTrip convenience store and shot 55-year-old James McDaniel. Hathcock was rushed to a hospital, where he later died, while McDaniel died at the scene.
Gilford is Black and the victims were White, and the case is being treated as a possibly racially motivated hate crime. He reportedly admitted to the shootings to police and was charged with two counts of first-degree murder, two counts of shooting with intent to kill, and one count of malicious intimidation or harassment. 
BLACK MAN CHARGED WITH MURDERING TWO WHITE STRANGERS IN OKLAHOMA BECAUSE OF THEIR RACE
The latter charge is Oklahoma's version of a hate crime. Under Oklahoma law, there is no specific hate crime statute, but malicious intimidation or harassment includes targeting someone based on their race.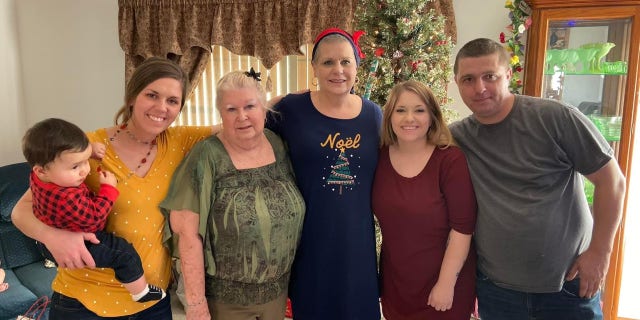 Jada Hathcock told Fox News Digital her family wasn't focused on the racial aspects of the case, but was rather focused on mourning a beloved brother and son.
"Remembering that these victims were actual human beings with families who loved them and letting the nation know who they were and telling their story for them is what's important right now. Not racism! Two innocent people were taken, and it's a tragedy," she said.
The country has been rocked by a spate of mass shootings in recent weeks, such as the mall massacre in Texas and the hospital shooting in Georgia, and the terrifying murders in Tulsa were yet another grim reminder that gun violence feels to more Americans like it can strike anywhere. 
"It's sad, it's awful," Hathcock said of the country's perceived culture of violence, pausing to collect her thoughts. "I have two daughters. And honestly, now I'm terrified for my child to even go to a library, to even go in a gas station. I don't understand it, and unfortunately, we're not ever going to be able to rid this world of the evil that lives here. There's always going to be a bad person making these choices, and it is very, very sad. And I just wish the world could be different, but unfortunately, it's not our reality."
It's been nearly a month since their brother died, and she and her older sister, their families, and their parents are still figuring out how to process it.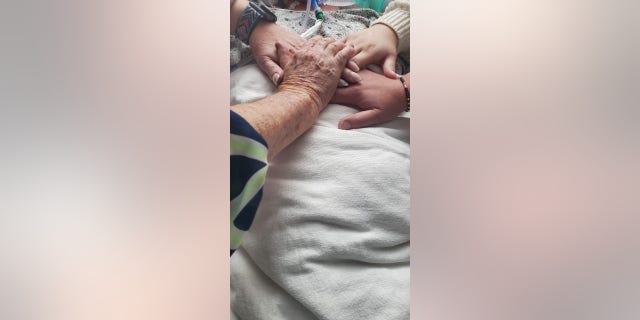 "It has been a struggle," she said. "You go through life, and you hear about all these stories, and you never expect it to happen to you… Trying to process a life that he's no longer in is one of the hardest thing any of us have had to go through. And I know that the way it's happened has definitely haunted most of us. I don't know a particular way to describe it. It's shock, traumatizing."
TEXAS MASS SHOOTING SUSPECT ACCUSED OF KILLING FIVE NEIGHBORS TAKEN INTO CUSTODY 'WITHOUT INCIDENT'
Tulsa County District Attorney Steve Kunzweiler said the evidence suggests Gilford shot both men because of their race but 
"The information suggests that race played a role in it," said Kunzweiler, according to local CBS affiliate KOTV. "I feel like that is something we can prove, and it is something that a judge or jury obviously needs to listen to."
Hathcock's family effectively feel it's moot.
"We strictly see this as a bad person made a bad choice," his sister said. "We're not even looking at the racial side of it or the suspect's motivation."
Likely the only drama in the case now will be if the killer is imprisoned or institutionalized forever, or executed for his crimes. The Tulsa County District Attorney's Office declined to comment on the latest developments in the case and whether it would seek the death penalty. 
"As with all cases, we will present the facts in court and make our evaluations and decisions accordingly. It is too early in the case to make decisions regarding how the evidence will be presented or what punishments will be pursued," a spokesperson told Fox News Digital.
"We're trusting the justice system, and we expected it would be handled as it would be handled in any situation, and we're just hoping that a bad person is put away for his crimes and makes the world a little bit safer," Hathcock said.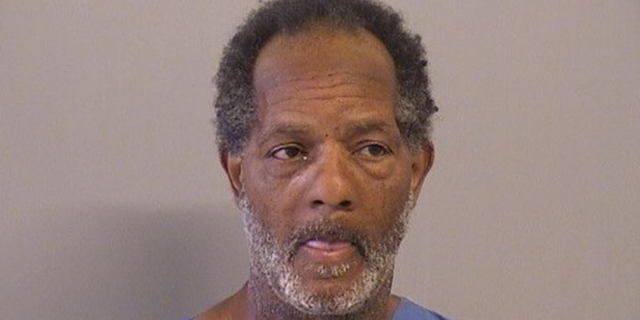 ALLEN, TEXAS MALL SHOOTING SUSPECT MAURICIO GARCIA HAD BRIEF 3-MONTH STINT IN THE US ARMY
"It could have been anybody," she added.
She paid tribute to Lundin as a beloved brother and son who had overcome struggles in his life. An organ donor, he was able to help 81 people and save eight lives with his sacrifice, his sister added.
"The fact that Lundin was able to create such a miracle from something so tragic is amazing," she said. "He was a quiet person who liked his solitude and did not like attention, but if he was going to be spotlighted I think he would want it to be for the miracle and not the tragedy." 
"He held his body strong, so he could give so many of his amazing gifts to others," she added. "We are all very proud of that, and he is definitely our hero. I'm sure the lives he saved would say the same. Our entire family is heartbroken and adjusting to life without him is one of the hardest things we have all had to go through. Our hearts break for the other victim involved as well."
Hathcock called her brother a typical boy growing up, saying he was a happy child who was protective of his two sisters – one older, one younger. He also loved the library and enjoyed reading there.
"He was loving and kind, and he would do anything for anybody," she said.
McDaniel, the other victim in the case, was mourned by his family, who said he would be "missed dearly." A close friend said James was a funny guy who loved his friends, according to local station News9.
Gilford, 61, is being held without bond and will make his next court appearance in June. He was hospitalized after the killings following an apparent self-inflicted gunshot wound.
CLICK HERE TO GET THE FOX NEWS APP
Fox News' Aaron Kliegman contributed to this report.