The son of a Canadian pastor drew raucous applause from the European Parliament earlier this month when he pleaded for international pressure in the case of his father, who potentially faces 10 years in prison after delivering a sermon to truckers blocking the U.S.-Canada border last year.
"I am here today in desperation, a cry for help," Nathaniel Pawlowski, 23, told members of the EU Parliament on July 4. "I would like to stand here and tell you all the things about freedom and democracy that I like, but I no longer know those things."
"They have been taken away from us Canadians. Canada has fallen."
Nathaniel Pawlowski was invited to address the EU Parliament in Brussels on behalf of his father, Pastor Artur Pawlowski, who has been continuously entangled with authorities in Calgary, Alberta, since he ejected police and public health officials from his Cave of Adullam church as they attempted to inspect it for COVID-19 compliance during an Easter service in 2021.
SON OF JAILED CANADIAN PASTOR FACES POTENTIAL FINES, PRISON FOR PREACHING OUTSIDE KIDS' DRAG STORY TIME
Calgary Police Service (CPS) arrested the pastor five times after he continued to conduct services in defiance of the court order, including once in the middle of a busy highway on his way home from church. On another occasion, he was arrested on the tarmac of Calgary International Airport following a four-month speaking tour in the U.S.
Pawlowski was found guilty in May of mischief and breaching a release order when he delivered a 19-minute speech to truckers who were protesting federal vaccine mandates by blocking Alberta's border with Montana in February 2022.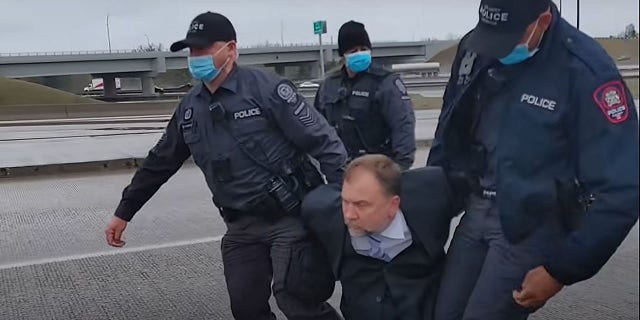 In the speech, Pawlowski advised truckers against their plan to go to the provincial capital of Edmonton, urging them instead to remain peaceful but not to "break the line" against the government at the border. He was arrested days later and spent 50 nights in two separate prisons, where he alleges he was abused and humiliated by prison authorities who tried in vain to instigate other inmates to hurt him.
Pawlowski remains under house arrest as he awaits another court date on Aug. 9, and also faces a charge pending a constitutional challenge under the provincial Critical Infrastructure Defense Act for allegedly participating in blocking the border crossing, which could carry a sentence of up to 10 years.
CANADIAN CLERGY REBUKE TRUDEAU FOR INVOKING EMERGENCIES ACT, OTHER 'TYRANNICAL ACTIONS'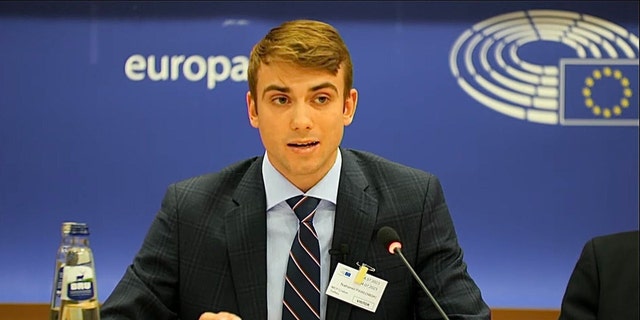 "We no longer have freedom of religion, or freedom of speech, or the right to protest or assemble or associate or express ourselves or have free media or disagree with the government," Nathaniel Pawlowski told the EU Parliament. "Anyone who does so is arrested, charged and jailed as political dissidents." His speech was followed by a recorded video in which his father likened his situation in Canada to growing up behind the Iron Curtain in communist Poland.
The pastor's son has himself has been slapped with charges for a sermon he delivered in April outside a drag queen story hour with children at the Calgary Public Library, during which he allegedly violated a municipal bylaw passed in March that prohibits protests within 100 meters of a recreation facility or library entrance.
The law was passed after Pastor Derek Reimer was thrown out of a public library in Calgary after interrupting a drag queen story time for children. Reimer was subsequently arrested and jailed for continuing to protest such events. Artur Pawlowski told Fox News Digital at the time that the arrest of Reimer, whom he knows, indicates that the way authorities enforced COVID-19 protocols in Canada is now being used to enforce ideology.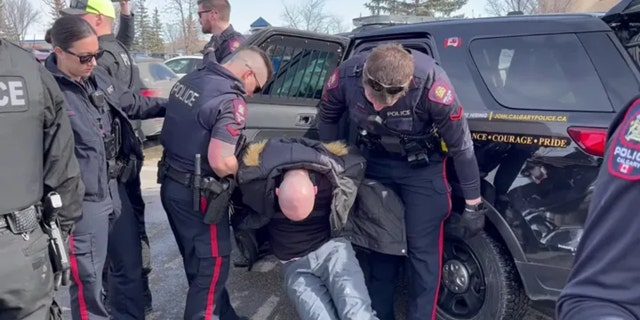 "I myself have been charged for preaching and reading the Bible publicly because the government claims the Bible isn't inclusive and is hateful," Nathaniel Pawlowski told the parliament. "This is what the Canadian government is doing to us."
Likening Canadian Prime Minister Justin Trudeau to "a modern-day Caligula," Pawlowski continued, "We cannot allow these mad emperors to run mad. And remember, all of this is being done under the guise of health, safety and protecting us by stripping our rights and ushering in tyranny."
CANADIAN PASTOR DEFIANT AS JUDGE ORDERS HIM TO PARROT 'MEDICAL EXPERTS' FROM PULPIT: 'I WILL NOT OBEY'
Among the European MEPs who invited Pawlowski to address parliament was Christine Anderson, a German who rebuked Trudeau to his face in March 2022, accusing him of trampling "fundamental rights by persecuting and criminalizing his own citizens as terrorists just because they dare to stand up to his perverted concept of democracy," and calling him a "disgrace for any democracy."
Mislav Kolakusic MEP, who represents Croatia, was also involved with Pawlowski's invitation and similarly blasted Trudeau for crushing Canadians under a "quasi-liberal boot" and exhibiting civil rights violations.
Nathaniel Pawlowski told Fox News Digital that when he returned to Canada, customs officials in Montreal, Quebec, told him that there was a warrant out for his arrest. He noted that he was apprehensive to come home, remembering that his father was arrested at the Calgary International Airport in 2021 despite having been told that there were no outstanding warrants for his arrest.
Artur Pawlowski told Fox News Digital at the time that authorities confiscated and snooped his luggage, and that there was evidence his personal laptop had been accessed.
Nathaniel Pawlowski said he was briefly detained at the airport in Montreal, noting that he went on a media blitz during his 10-hour layover about his predicament. He was later released and told his charges were related to an alleged municipal violation.
THOUSANDS OF CHURCHES RAISE ALARM ABOUT SCOPE OF NEW CANADIAN 'CONVERSION THERAPY' BAN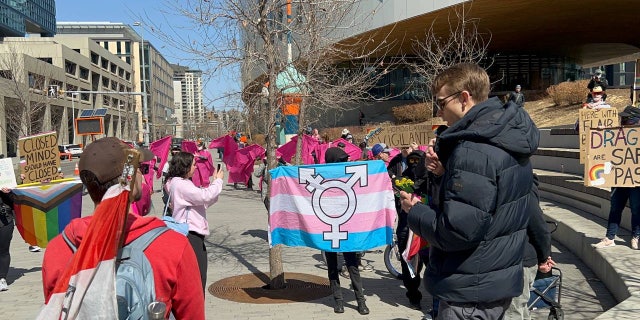 "I had every reason to believe Canada Border Services Agency, because it's customs," he said. "We spoke to a lawyer, and customs doesn't make mistakes like this. If my passport was flagged, that means there was a warrant. I could give [CPS] the benefit of the doubt, but knowing their history — especially with my family — likely they just retracted the warrant after it made a splash."
A spokesperson for CPS told Fox News Digital that "at no time did the Calgary Police Service have a warrant on the system for the individual in question, nor are we aware of any active investigation by our Service. Any claims that the CPS 'backed off' due to media attention are simply inaccurate."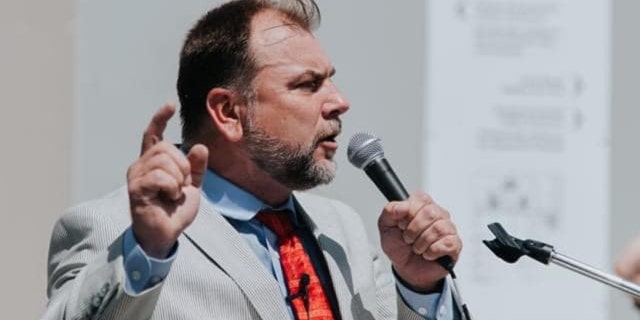 Artur Pawlowski told Fox News Digital that he is "enraged" at how he and his family are being treated by Canadian authorities, whom he described as "monsters" who "have no boundaries."
"I stood for my rights," Pawlowski said. "Now my son is standing for his rights, and they're not satisfied with hurting the father. Now they want to hurt my children, my family, my wife. They are coming after our children, and those are the tactics of every totalitarian regime. The Gestapo did it. The KGB did it. Every totalitarian regime, every dictatorship has this playbook."
CLICK HERE TO GET THE FOX NEWS APP
"They are monsters — sick, evil, wicked people," he added. "And if I could deliver a message to them, I would simply say that one day they will stand before the Judge of judges who does not take bribes, and they will give an account for every word that they said and everything they have done. One day justice will be served."